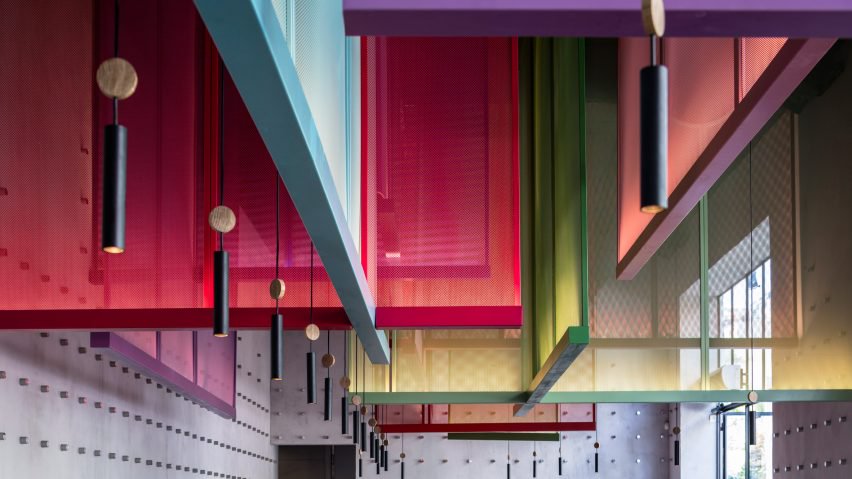 Colorful and small. A new interpretation of bistrot ! Check it out.
This small restaurant in Tel Aviv blends the Japanese izakaya – informal restaurants that often serve small plates and sake – with classic bistro food. The large colored veils are a tribute to large Japanese kites and allow to experience a different mood according to where the guests are seated, the tiny round mirror on all walls reflecting the light, colored through the veils. A great idea to create a personality in a really small space.
Ce petit restaurant à Tel Aviv propose un mélange d'izakaya japonais – des restaurants informels qui servent souvent des "tapas" japonais et du saké – et de bistrot classique. Les grands voiles de couleur sont un hommage aux grands cerfs-volants japonais et permettent aux clients de ressentir des ambiances différentes selon où ils sont assis, les pastilles miroirs rondes sur tous les murs reflétant la lumière, colorés par la traversée des voiles. Une excellente idée de créer une personnalité dans un très petit espace.
Place/ Ya Pan restaurant, Tel Aviv, Israel
Design/ Kedem and Baranowitz & Goldberg Architects
Photography/ Amit Geron
Information/ dezeen