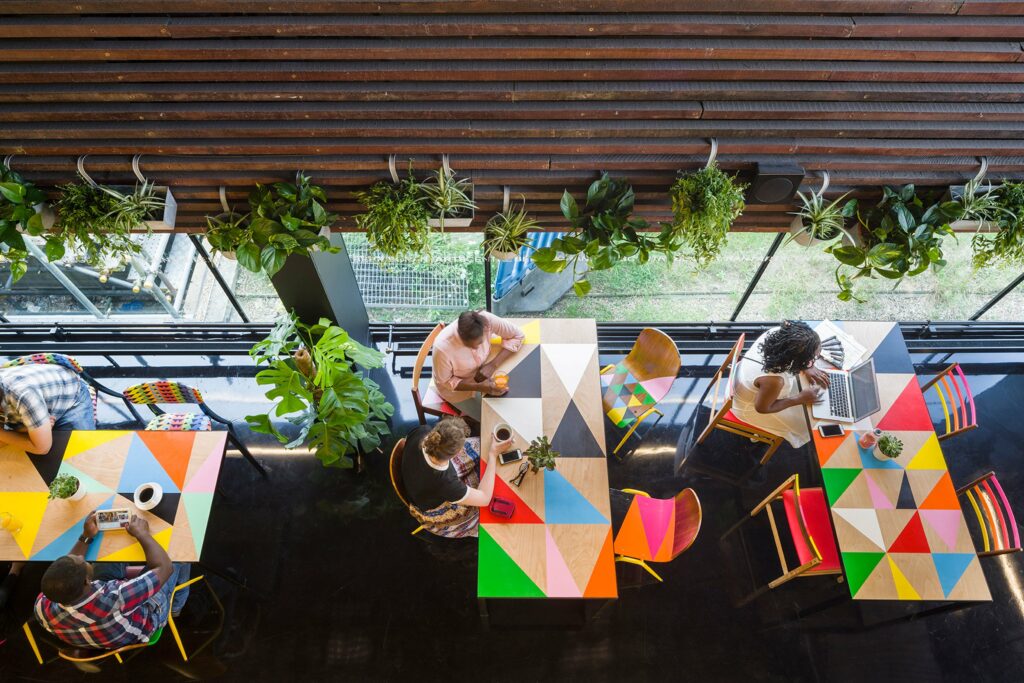 Must art be colorblind ? Well there is a way to combine both. Check it out.
To translate the enthusiast and colorful experience of the Bernie Grant arts center in London, Morag Myerscough has chosen to blend black and sober walls and floors with vibrant geometric patterns, positioned on walls, recycled furniture and objects. A perfect match expressing also the warm personality of the woman running the place.
Pour retranscrire l'expérience enthousiaste et animée du centre artistique Bernie Grant à Londres, Morag Myerscough a choisi d'ajouter à la sobriété des murs et des sols noirs, des motifs géométriques colorés et puissants, sur les murs, les meubles (tous recyclés) et les objets. Une correspondance parfaite reflétant également la personnalité chaleureuse de la femme qui s'occupe de ce café.
Place/ Cafe inside the Bernie Grant Arts Centre, London
Designer/ Morag Myerscough
Information/ dezeen