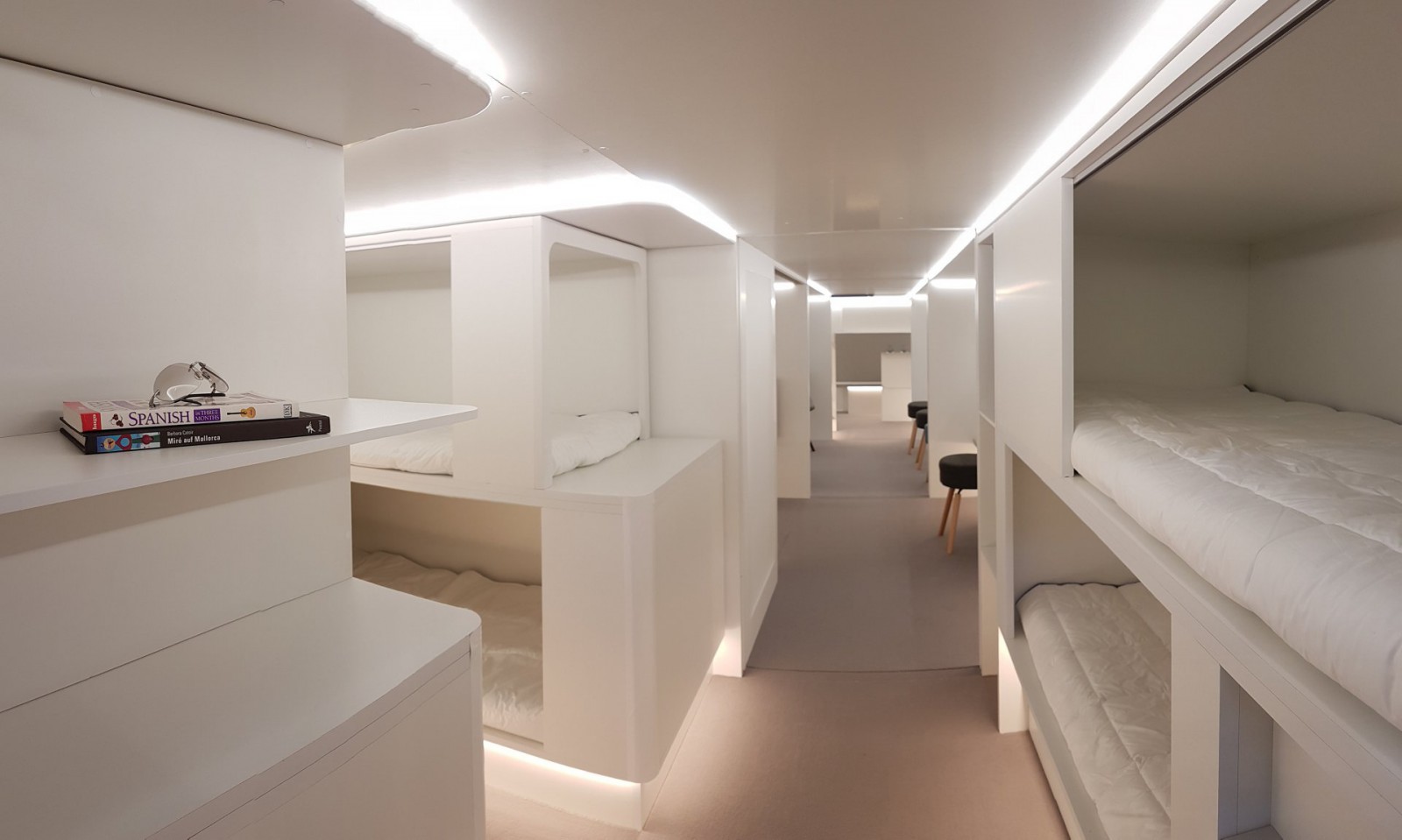 And you are 10.000 meters above the ground …
Airbus and Zodiac are currently exploring the opportunity to have you sleep in planes' cargo holds. These facilities would include flat beds, playing area for children, meeting rooms and lounges in a pod-hotel style.
A flat bed but with no window … What do you think, would this be a first-class or a economy offer ? Or a brand new offer …
Airbus et Zodiac explorent actuellement l'opportunité de vous faire dormir dans les soutes d'avions. Ces installations incluraient des lits bien à plat, une aire de jeu pour les enfants, des salles de réunion et des salons dans un style pod-hotel.
Un lit mais sans fenêtre … A votre avis, serait-ce une offre de première classe ou de classe économie ? Ou la création d'une nouvelle classe …
Place/ Aribus planes
Information/ Conde Nast Traveler