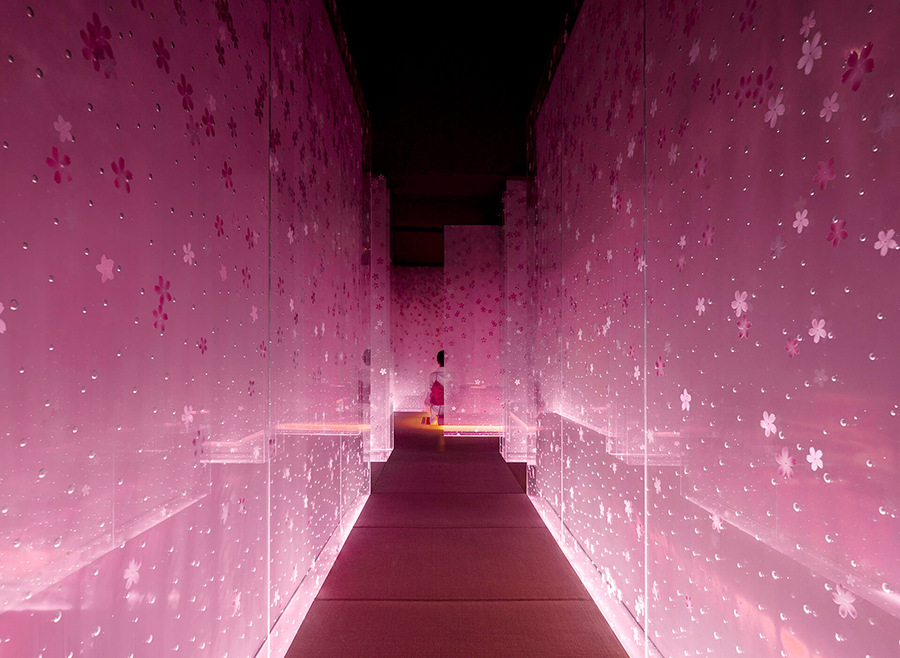 You are not in a movie. This place does exist. Check it out.
This place is a Kaiseki cuisine restaurant (traditional and high-quality Japanese food) entirely dedicated to the sakura flowers (the pink flowers of the Japanese cherry tree). Created as a labyrinth, fully lit from the floor to the walls, it creates an experience in itself.
Ce lieu est un restaurant de cuisine kaiseki (cuisine japonaise traditionnelle de haute qualité) entièrement dédié aux fleurs de sakura (les fleurs roses du cerisier japonais). Créé comme un labyrinthe, entièrement lumineux du sol aux murs, il crée une expérience en soi.
Place/ Omakase restaurant, Shanghai, China
Designer/ hip hop design
Information/ Carnet de Notes