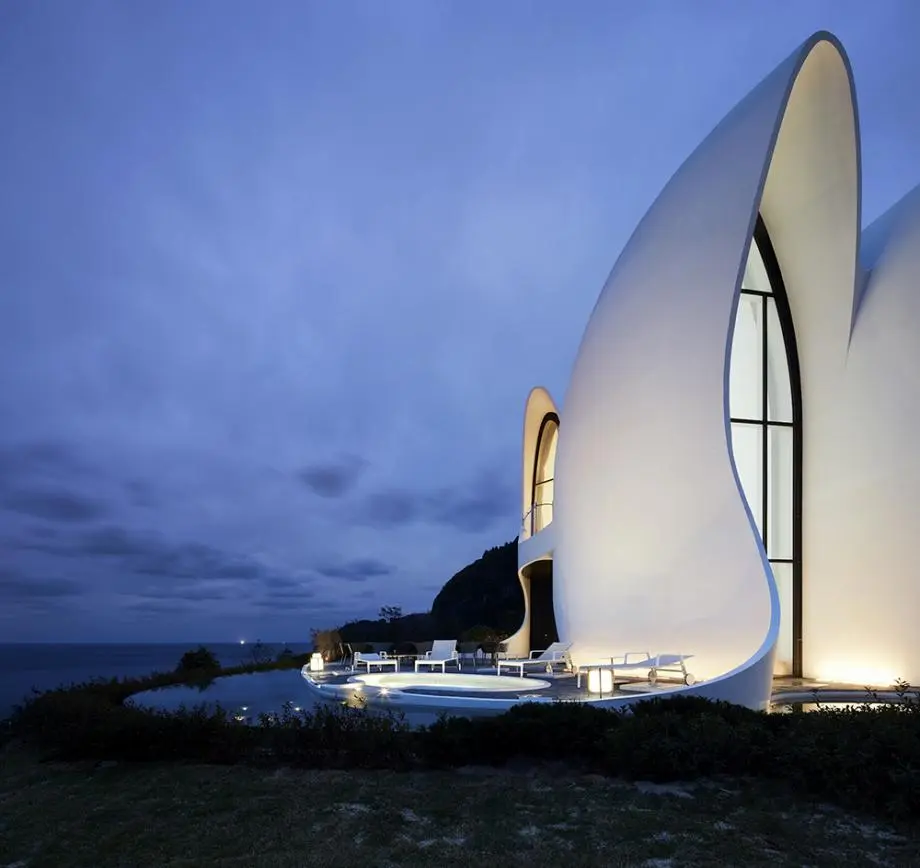 Healing and ressourcement is always better in a remote location, in full-strength nature. Well, there you are !
In a very remote island in South Korea, the Kosmos Healing Stay is the perfect place to refocus on oneself. The very special building structure allows all interior spaces to view one of the spectacular settings around it. The best way to reconnect to nature ?
Se ressourcer, se recentrer, guérir sont toujours plus aisés dans un lieu éloigné de tout, au sein d'une nature puissante.
Dans une île très très éloignée de Corée du Sud, le Kosmos Healing Stay est l'endroit idéal pour se recentrer. La forme très spéciale du bâtiment permet à tous les espaces intérieurs de contempler l'un des cadres spectaculaires qui l'entourent. Le meilleur moyen de renouer avec la nature?
Place/ Healing Stay Kosmos, Ulleungdo Island, South Korea
Architect/ Chanjoong Kim, The System Lab
Information/ Wallpaper