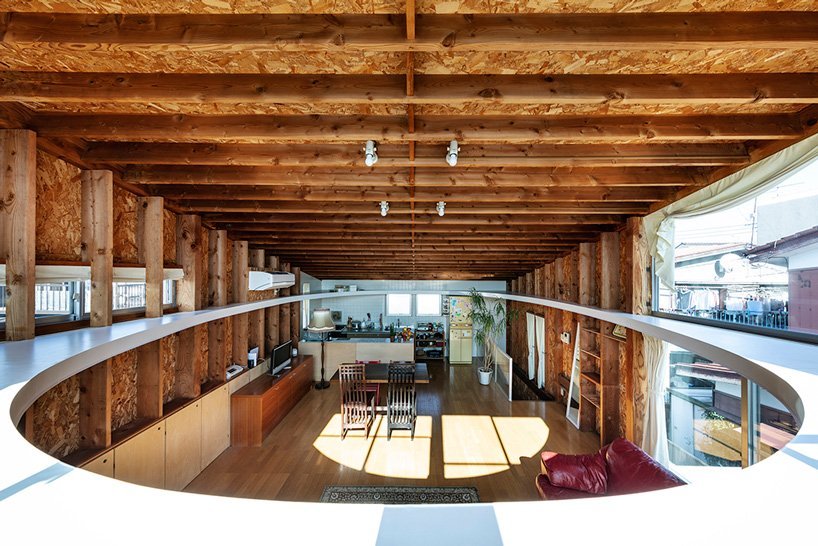 In those times of quarantine, we all realize we need extra space in our small homes. And Design has solutions for it.
This architect has designed a circle, positioned at mid-height in his home, providing extra space to climb on, walk along and vary views and moments. A great improvement idea.
En ces temps de quarantaine, nous réalisons tous que nous avons besoin d'espace supplémentaire dans nos petites maisons. Et le design peut nous aider.
Cet architecte a conçu un cercle, positionné à mi-hauteur dans sa maison, offrant ainsi un espace supplémentaire pour grimper, marcher et varier les vues et les moments. Une simple et excellente idée.
Place/ Private apartment, Kodaira, Tokyo, Japan
Design/ mtka
Information/ DesignBoom