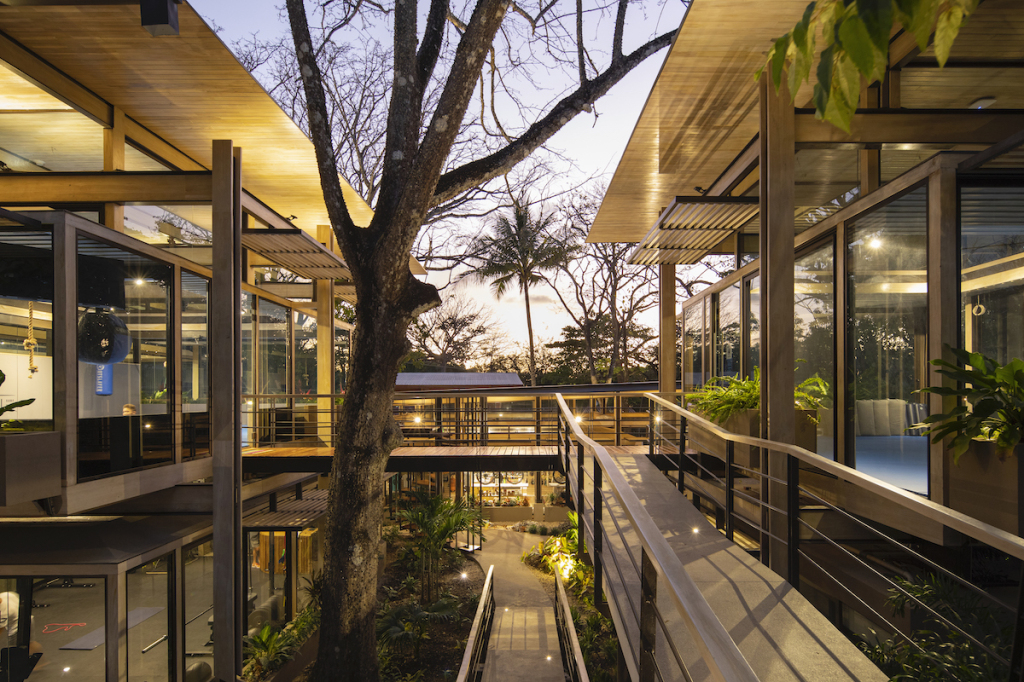 When you create a Wellness space, you can enhance the effect you look for much more than you imagine by creating the right place.
This beautiful space has entirely been created to enhance the lush natural atmosphere of the surroundings and ensure visitors enriches their sensations. The place integrates retail, sports, and leisure under the same roof. And clearly, after your visit to this natural place, you will feel much better.
Ce bel espace a été entièrement créé pour mettre en valeur l'atmosphère naturelle luxuriante qui l'entoure et assurer aux visiteurs plus de sensations. Le lieu propose des magasins, du sport et des activités de loisirs sous le même toit. Et clairement, après votre visite dans cet endroit à moitié végétal, vous vous sentirez beaucoup mieux.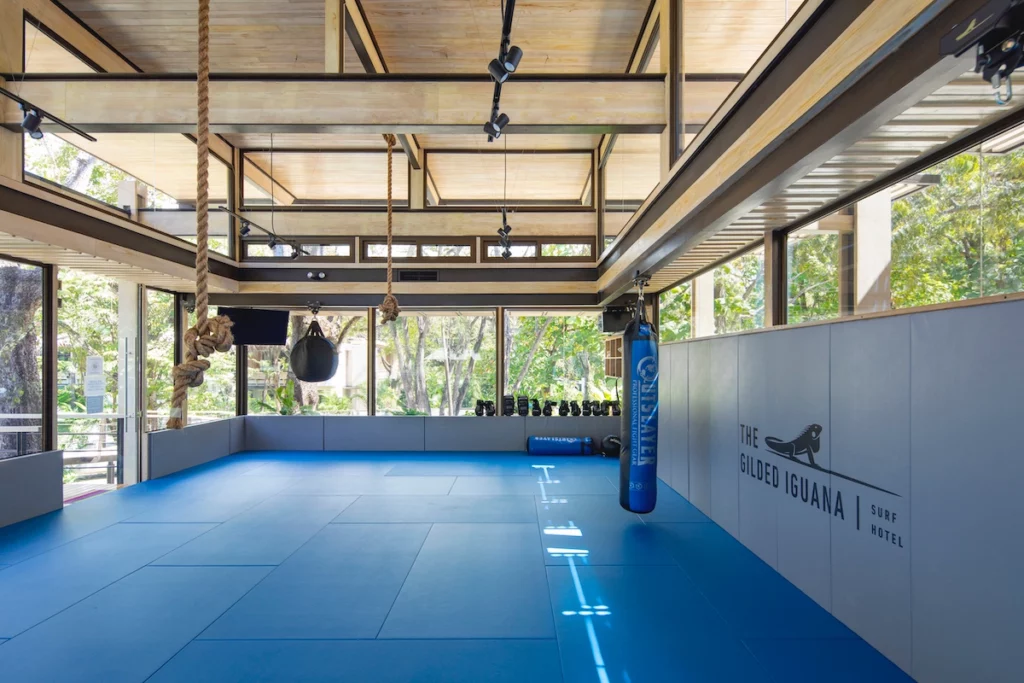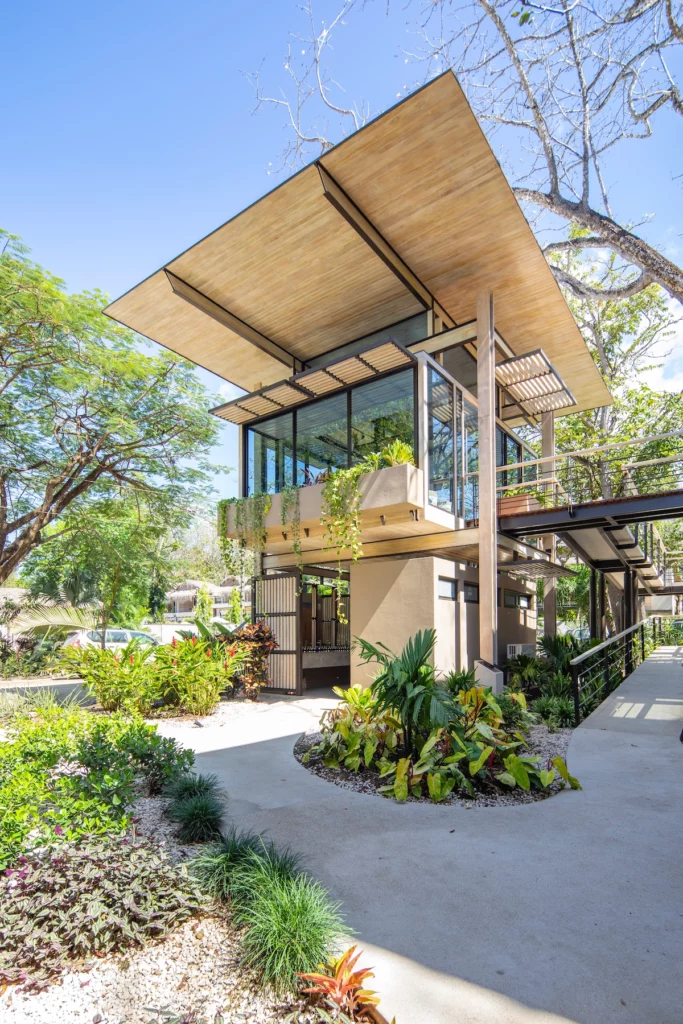 Place/ The Athletic Center, Costa Rica
Architect(e)/ Studio Saxe
Information/ DesignBoom