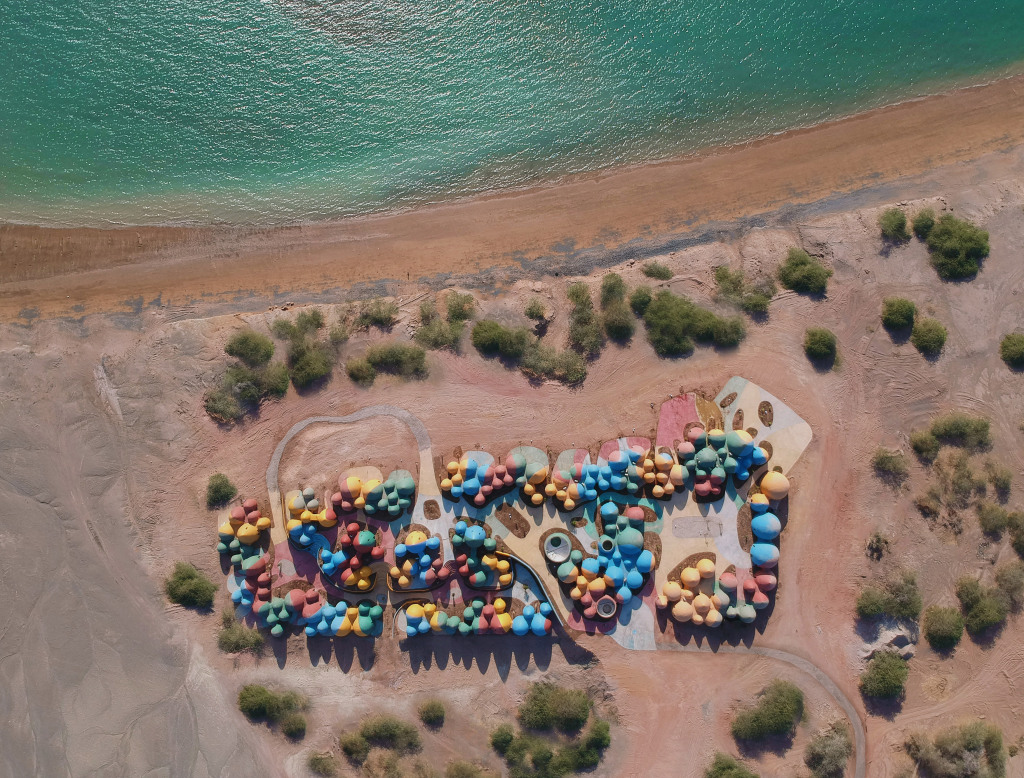 Between mountains and sea, these colorful shapes go hand in hand with the beauty of natural landscape. But they are not just a sculpture exhibition.
Round and refined, these shapes are actually small-scale domes in Hormuz in the South of Iran. Domes are familiar structures in the region and these ones look like a rainbow filling the village with happiness.
« Presence in Hormuz » is a series of urban developments by a semi-public institution in a formerly glorious historic port now struggling economically. This residence called Majara, which means « adventure » residence, has been designed in order to enable the inhabitants of the island to reconnect with visitors and empower them. How ? By being a real mediator between institutions, investors, artists and local people who have been included as partners in this collaborative co-creation project.
Entre montagnes et mer, ces formes colorées vont de pair avec la beauté du paysage naturel. Mais il ne s'agit pas d'une exposition de sculptures.
Rondes et épurées, ces formes sont en fait des domes à petite échelle à Hormuz, dans le sud de l'Iran. Les domes sont des structures d'habitat typiques de la région et ceux-ci ressemblent à un arc-en-ciel remplissant le village de félicité.
« Presence in Hormuz » est une série urbaine développée par une institution semi-publique, dans un port historique anciennement glorieux, mais aujourd'hui en difficulté économique. Cette résidence, du nom de Majara, qui signifie « aventure », a été conçue dans le but permettre aux habitants de l'île de renouer avec les visiteurs et leur redonner du pouvoir. Comment ? En étant un vrai médiateur entre institutions, investisseurs, artistes et habitants du village, qui ont été inclus en tant que partenaires dans ce projet de conception collaborative.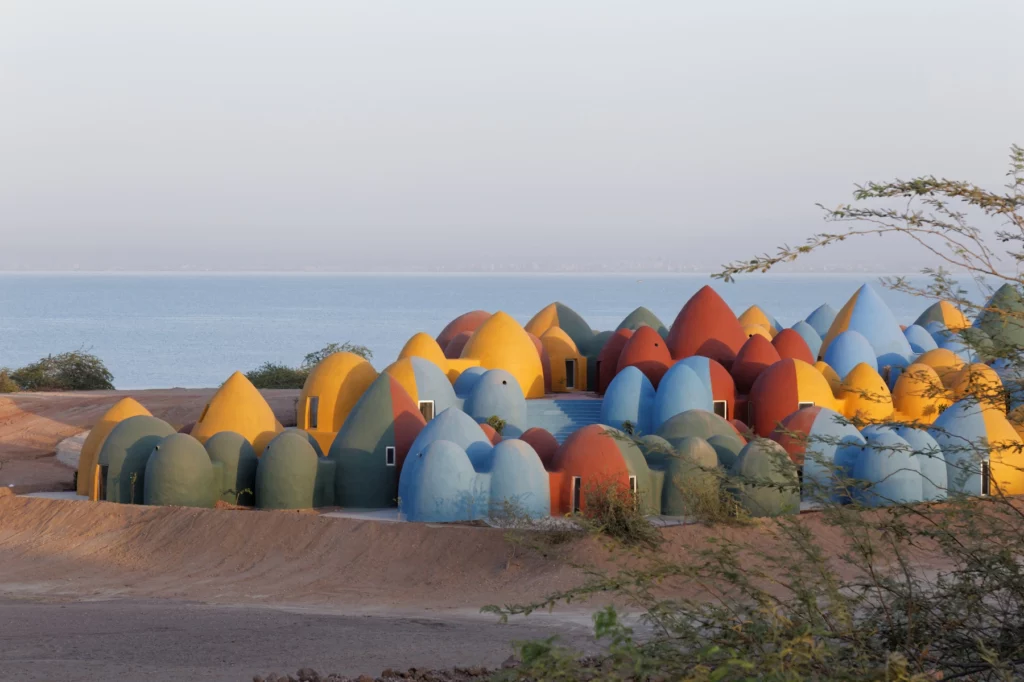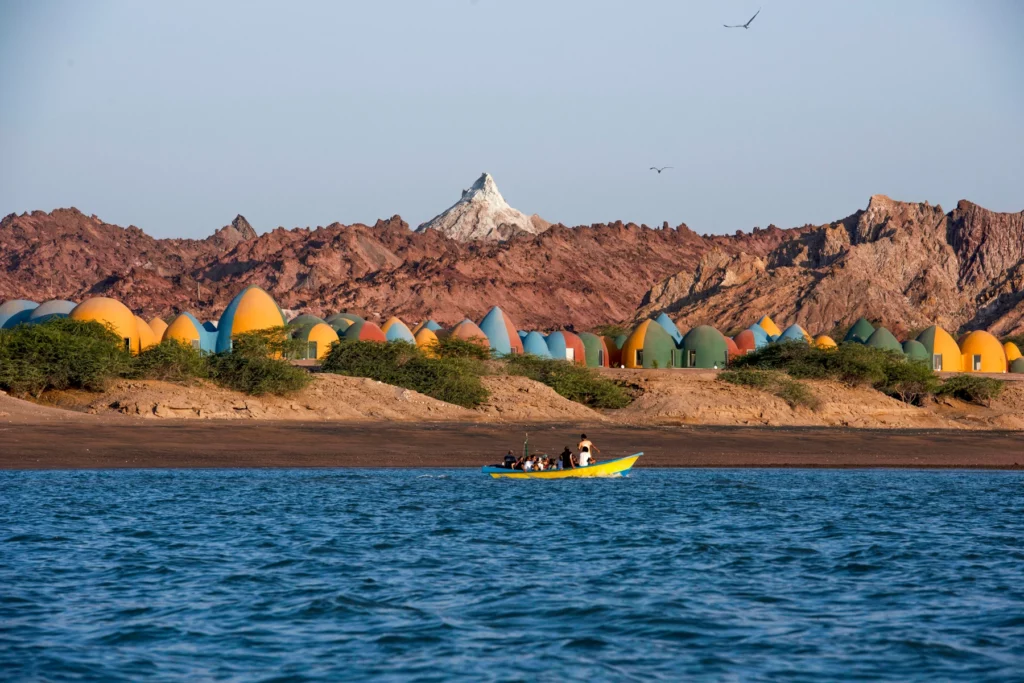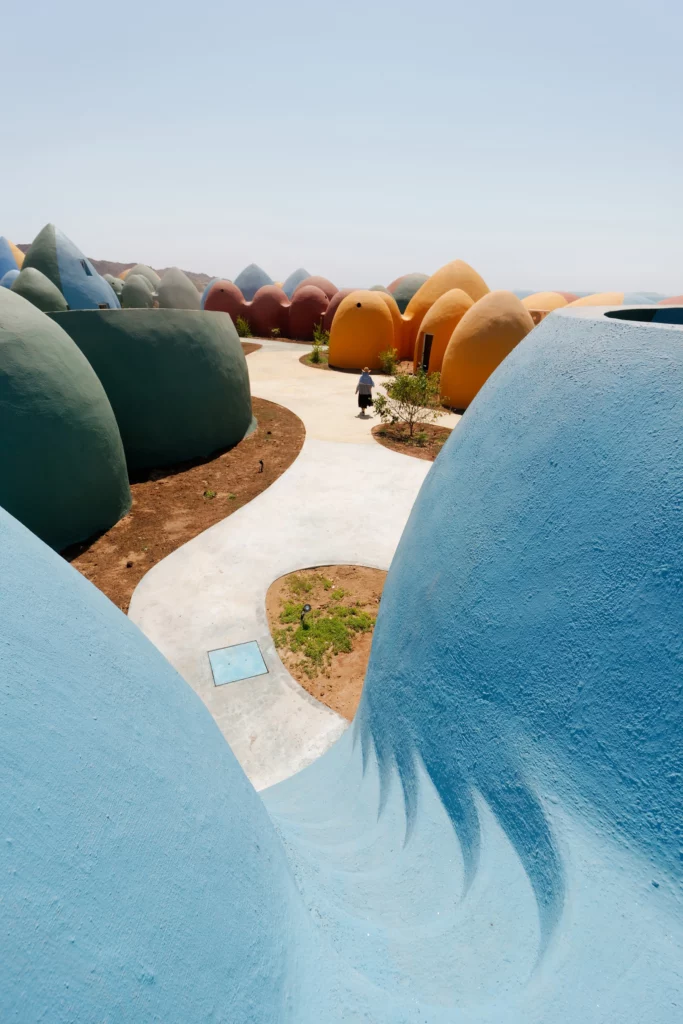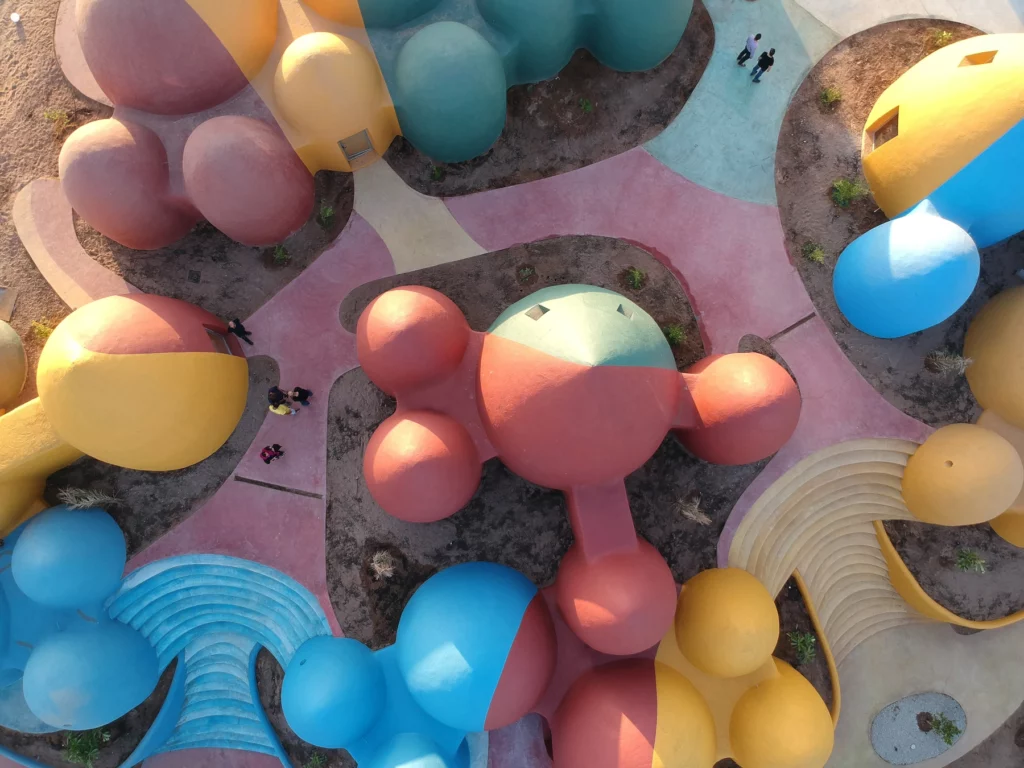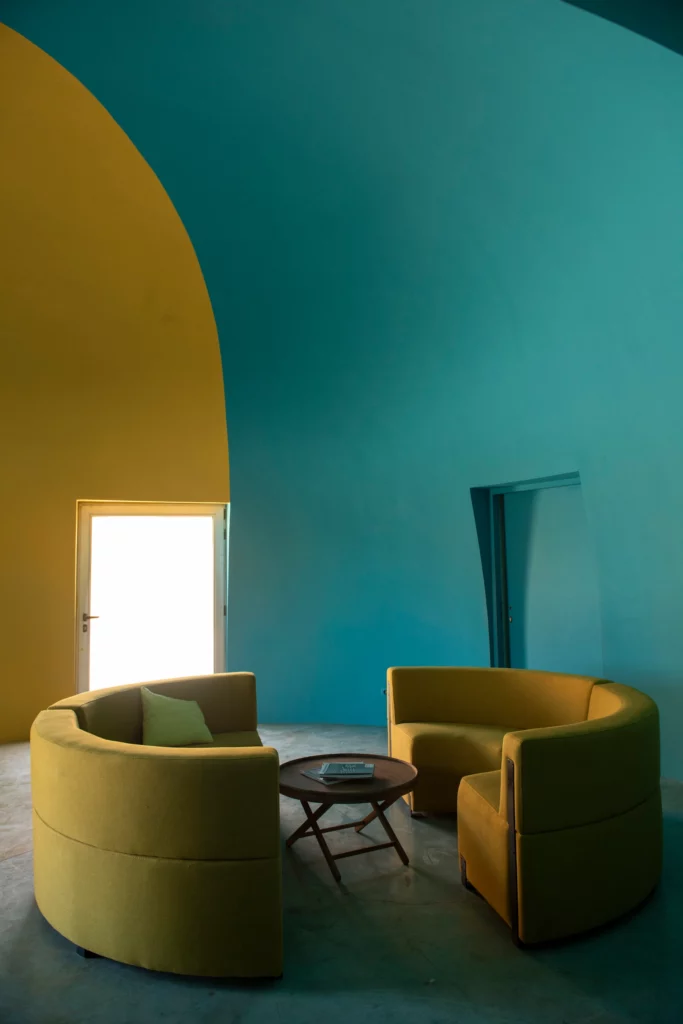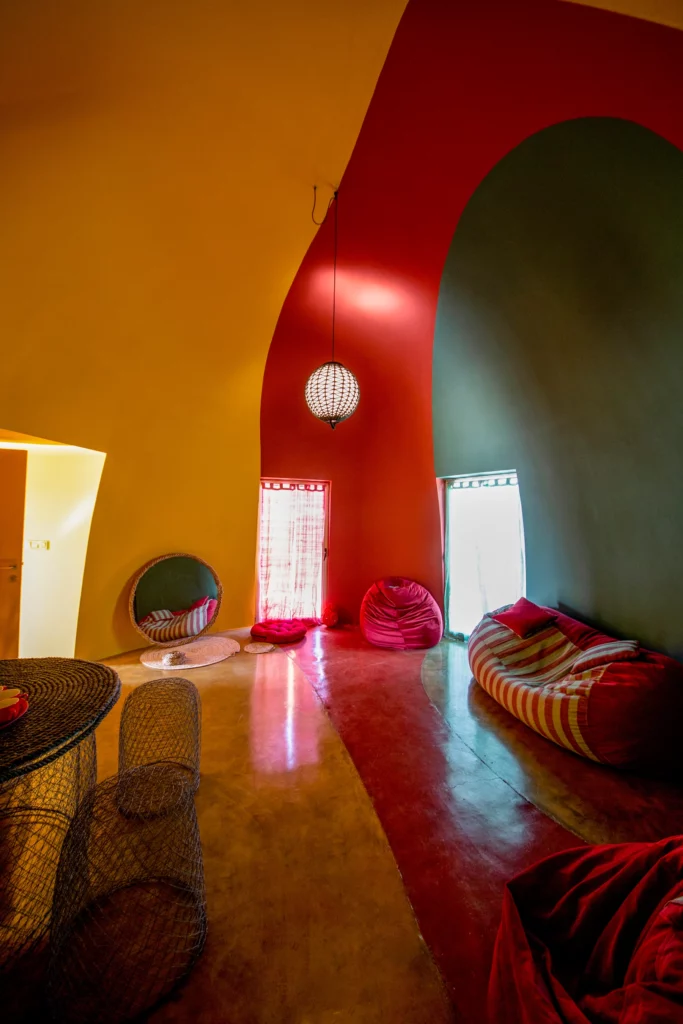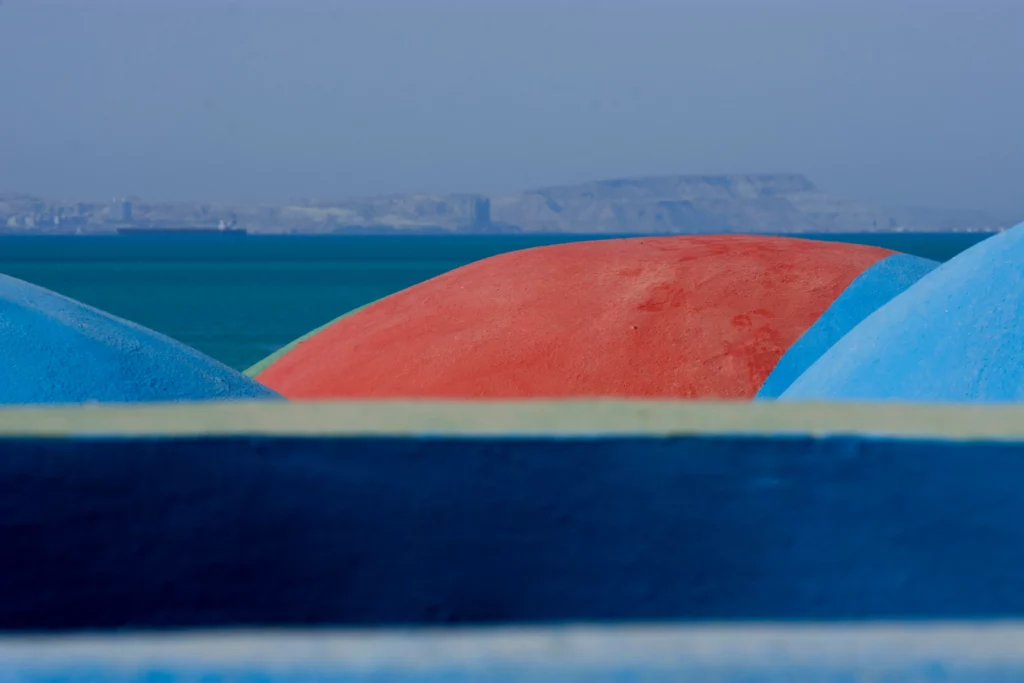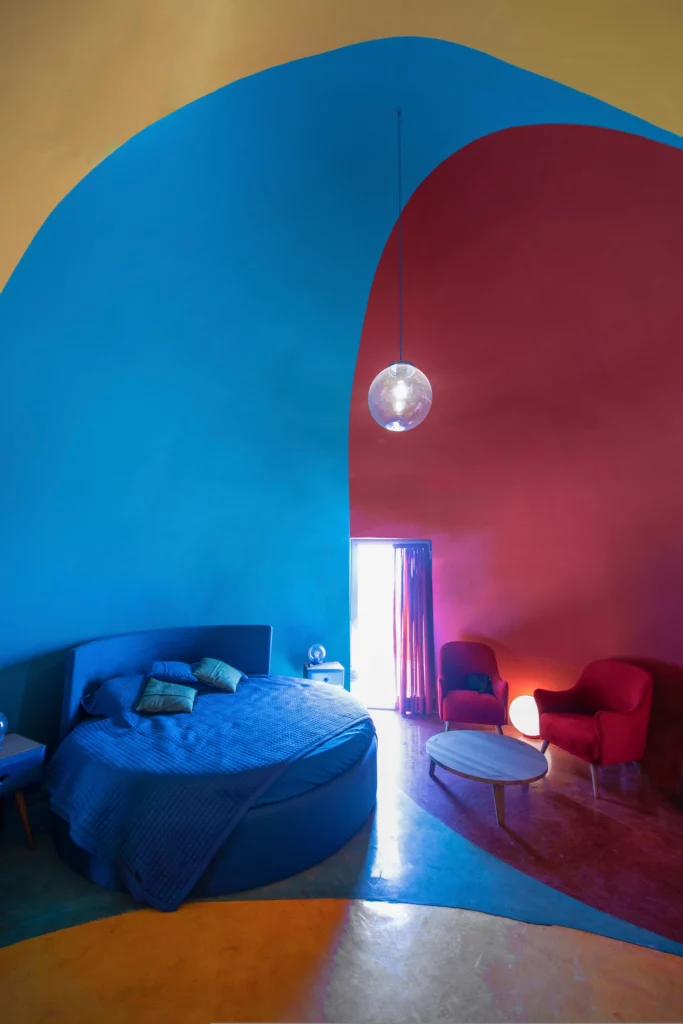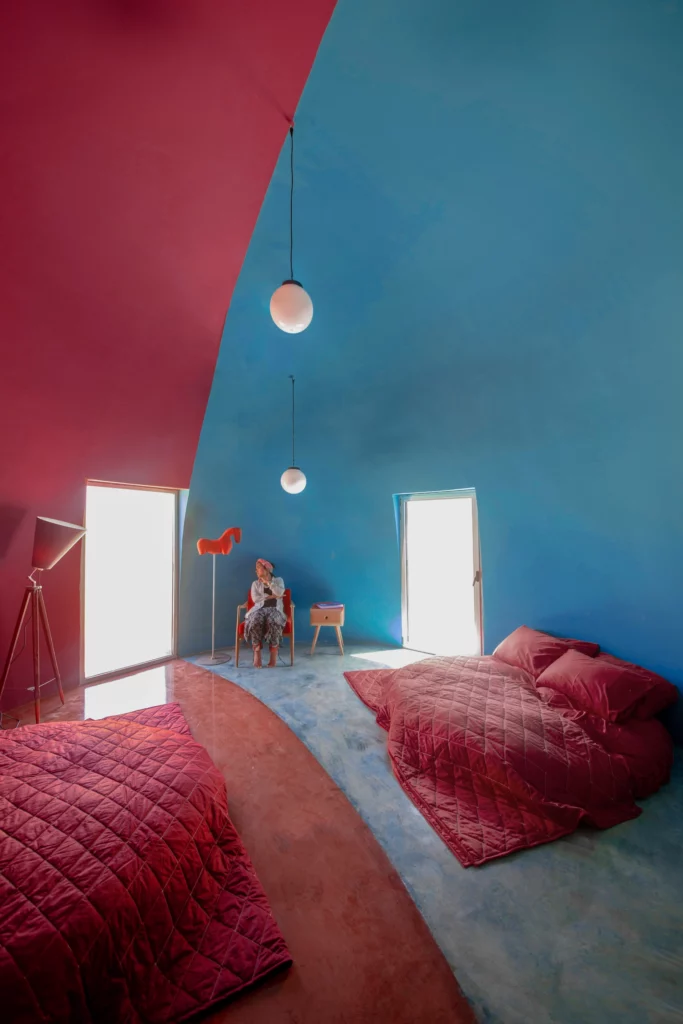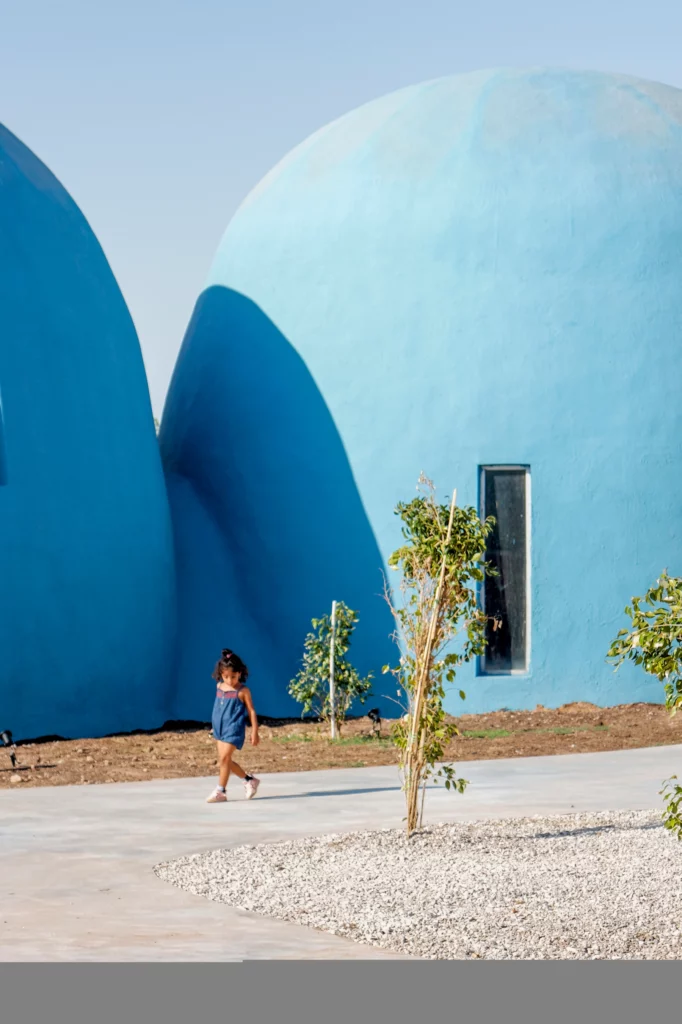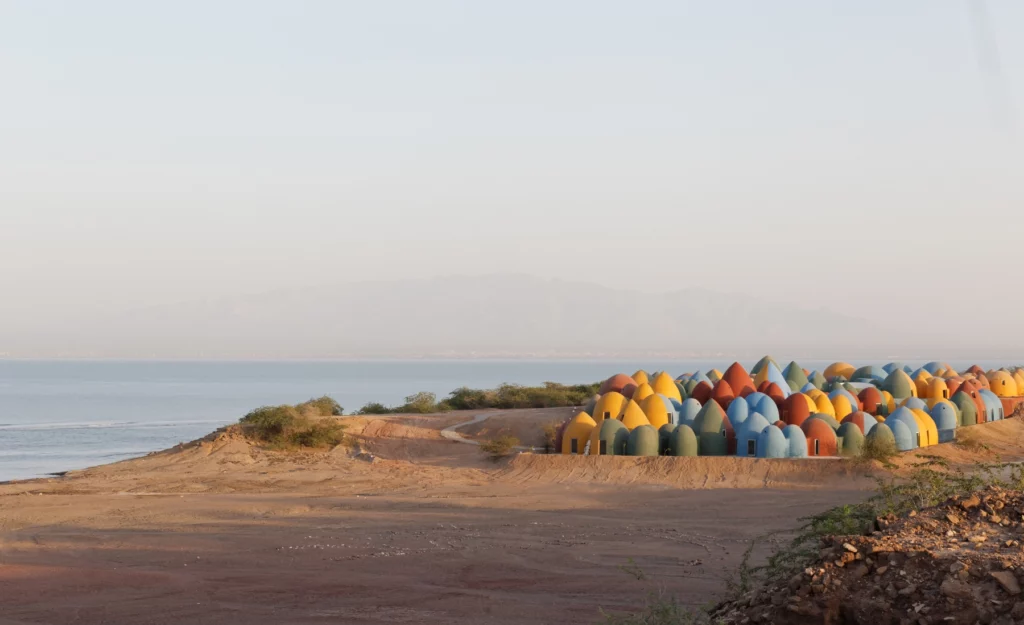 Place/ Majara Residence, Hormuz Island, Iran
Architect(e)/ ZAV Architects
Photographes/ Soroush Majidi, Tahmineh Monzavi, DJI, Payman Barkhordari
Information/ Archdaily