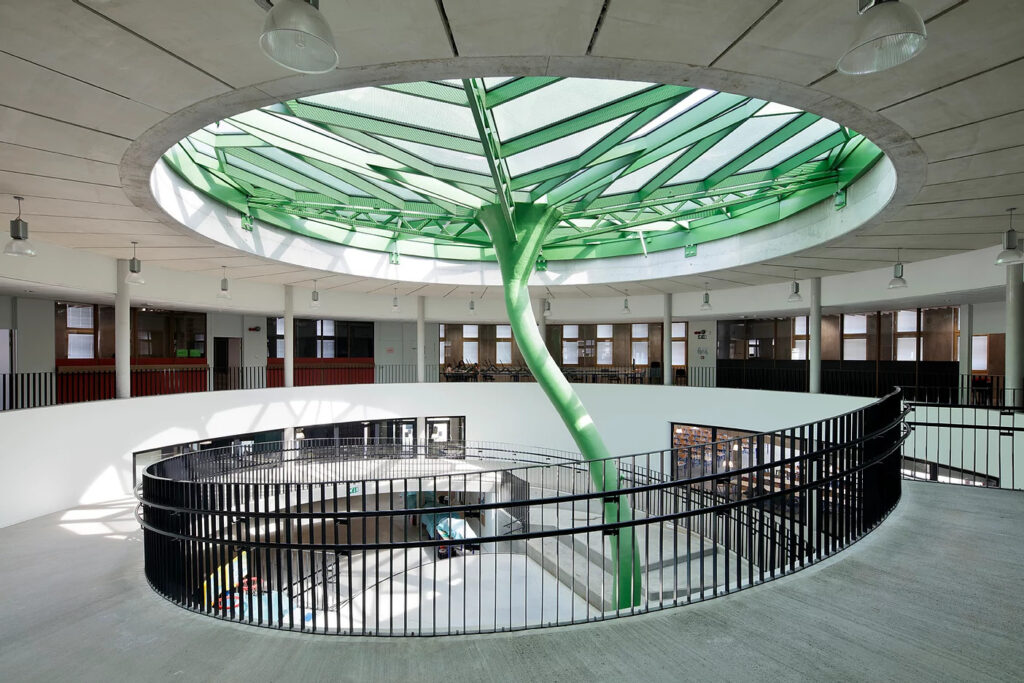 Forum, theater, circus? This circular space is inspired by these Roman spatial shapes but is none of them.
This is a kindergarten and primary school. In the city of Anderlecht (Belgium), Les Trèfles is a highly sustainable school. From heat recovery, use of natural light, rainwater recycling to a large garden on the roof, this passive building sets the example for children's awareness of energy management.
Not only sustainable, this school has been designed as a circular space in order to stimulate movement and physical exercice but also to let the light in. Thus it makes the school atmosphere airy and pleasant which is important since it is a place of enrichment and fulfillment.
---
Forum, théâtre, cirque? Cet espace circulaire s'inspire de ces formes spatiales romaines mais n'est aucun d'entre elles.
C'est une école maternelle et primaire. Dans la ville d'Anderlecht (Belgique), Les Trèfles est une école durable. De la récupération de chaleur, l'utilisation de la lumière naturelle, du recyclage des eaux pluviales à un grand jardin sur le toit, ce bâtiment passif montre l'exemple de la sensibilisation des enfants à la gestion de l'énergie.
Pas uniquement durable, cette école a également été conçue en espace circulaire afin de stimuler le mouvement et l'exercice physique, et pour laisser entrer la lumière. Tout cela contribue à rendre l'atmosphère de l'école aérée et agréable, point important pour un lieu d'enrichissement et d'épanouissement.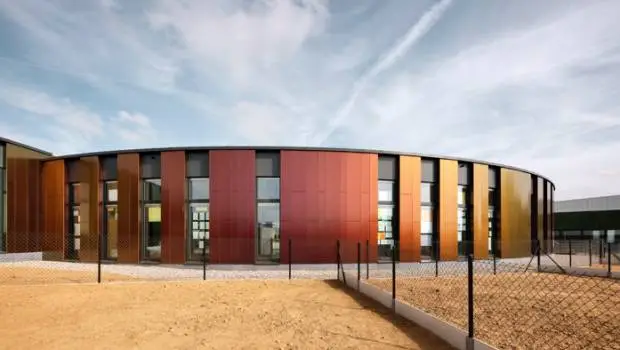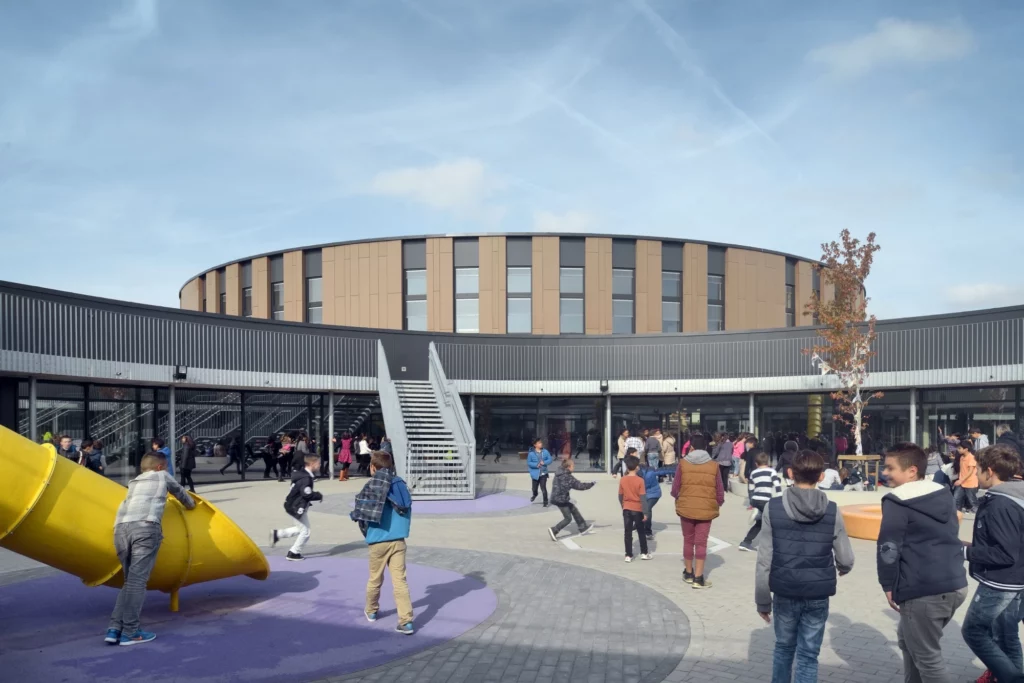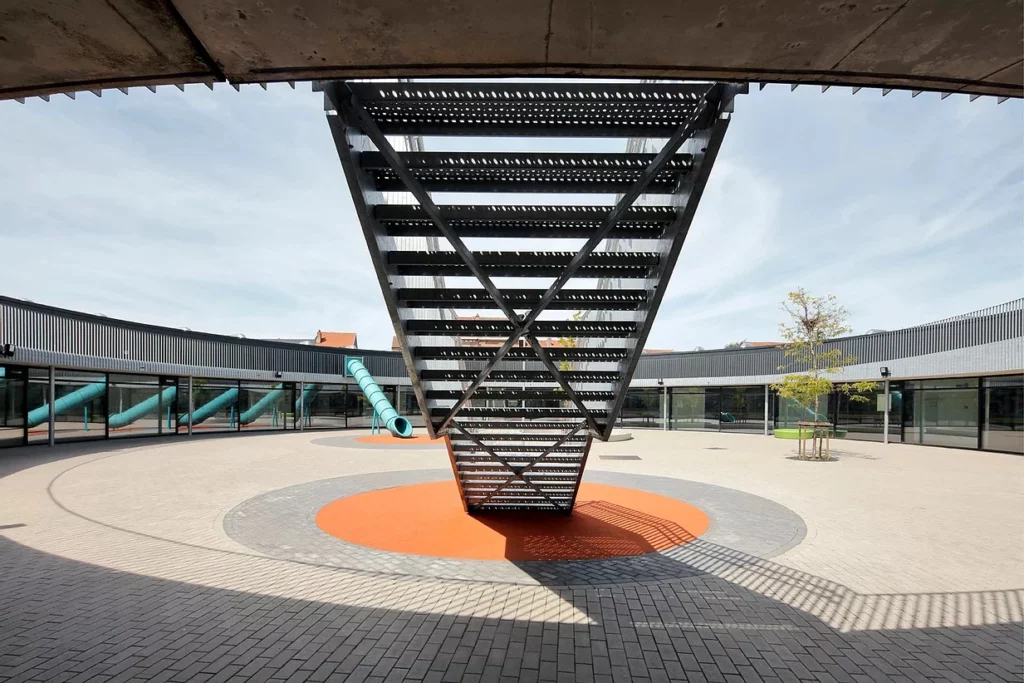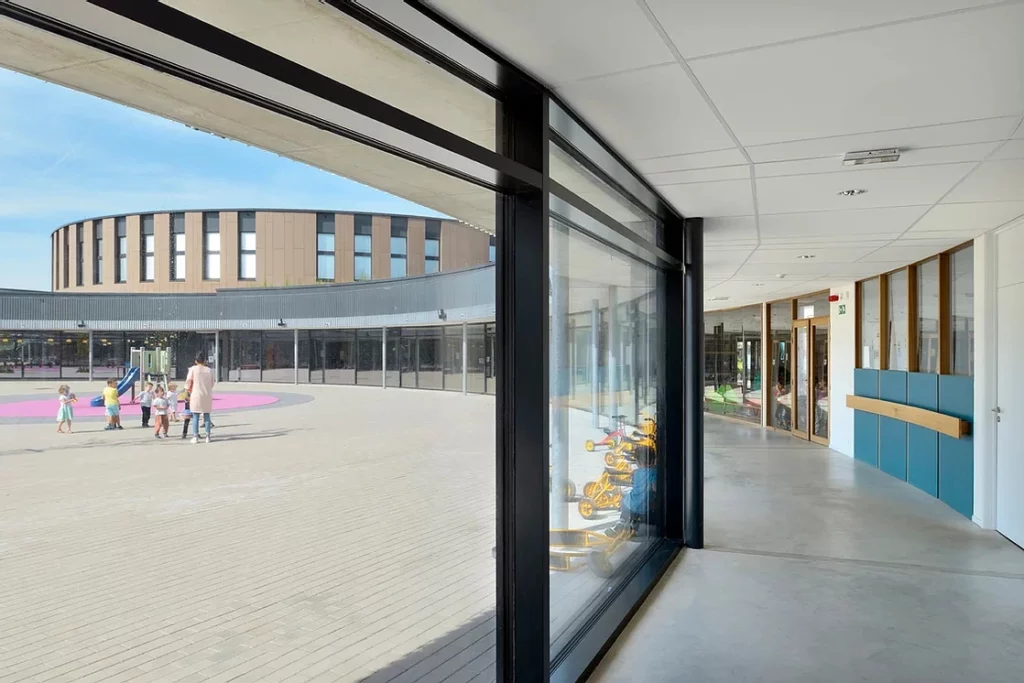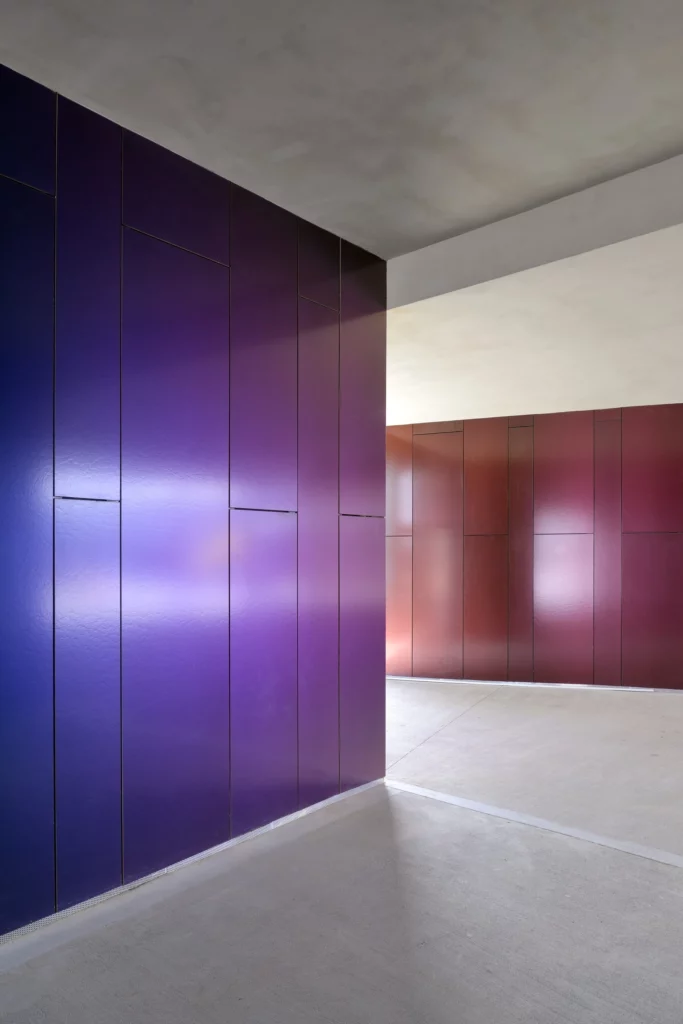 Place/ Les Trèfles Primary School, Anderlecht, Belgium
Architect(e)/ ÁRTER Architects
Photographes/ Georges De Kinder & Easycopters
Information/ Archello & Caviar Archi