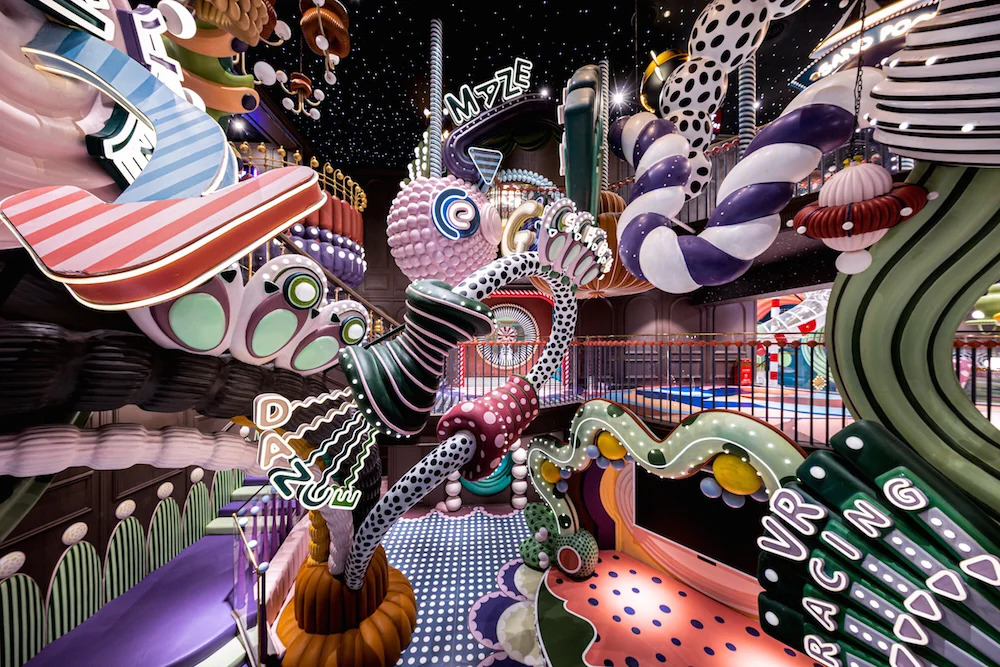 Giant elements, dreamlike colors… this place arouses undoubtedly one's curiosity.
This is an amusement park inspired by the four seasons. Each room represents a new season of the imaginary garden. Finding a balance between imaginary and functionality, giant natural elements like flowers can become seats, while plants and shrubs turn into toilets and shelves.
Not a traditional amusement park, Meland Club amplifies sensory experiences and thus develops children's curiosity. Rich textures, vibrant colors and giant elements make this place both dynamic and dreamlike at the same time.
If you want to discover another innovative amusement park check this other one in Beijing.
---
Des éléments géants, des couleurs oniriques… ce lieu suscite sans aucun doute la curiosité de tous.
C'est un parc d'attractions inspiré des quatre saisons où chaque pièce représente la nouvelle saison d'un jardin imaginaire. Trouvant un équilibre entre imaginaire et fonctionnalité, les éléments géants comme les fleurs peuvent devenir des sièges, tandis que les plantes et les arbustes se transforment en toilettes et en étagères.
Loin d'un parc d'attraction classique, le Meland Club amplifie les expériences sensorielles et développe ainsi la curiosité des enfants. Des textures riches, des couleurs vibrantes et des éléments géants rendent cet endroit à la fois dynamique et onirique.
Envie de découvrir un autre parc de ce type ? Rendez-vous à celui de Beijing.
Place/ Meland Club, Shenzhen, China
Architect(e)/ X+LIVING
Information/ Design Diffusion