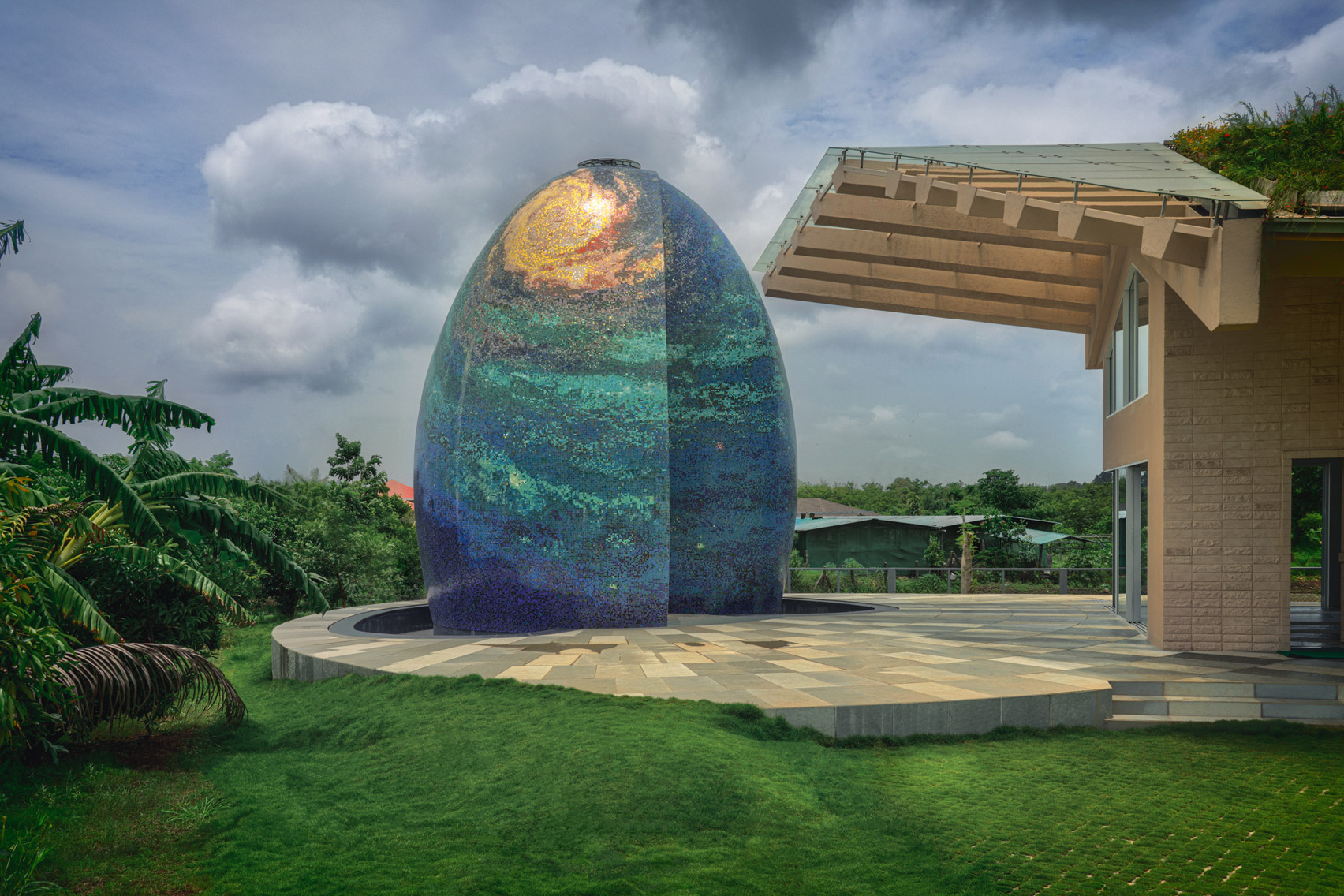 Giant egg-shape in the middle of the garden. Is this an art sculpture? No, check it out.
This egg-shape is actually a temple in the garden of Sunoo Temple House located in the outskirts of Mumbai. This private worship place aims at evoking the galaxy, as in a place to be « thankful to the universe ».
Not only a worship place, this house is surrounded by the greenery and is also one of the only green roof houses in India. Indeed, natural environment is a first step towards spirituality. Seems that the reinvention of private chapels is underway.
---
Une forme d'oeuf géant au milieu du jardin. Est-ce une sculpture d'art ? Non, regardez-ça.
Cette forme d'oeuf est en fait un temple dans le jardin de Sunoo Temple House, maison située en périphérie de Bombay. Ce lieu de culte privé a pour but d'évoquer la galaxie, comme si on était dans un lieu dans lequel être « reconnaissant envers l'univers ».
Pas seulement un lieu de culte, cette maison est entourée de verdure et est également l'une des seules maisons ayant un toit vert en Inde. En effet, l'environnement naturel est un premier pas vers la spiritualité. Il semblerait que la réinvention des chapelles privées soit en cours.
Place/ Sunoo Temple House, Mumbai, India
Architect(e)/ Saket Sethi
Photographes/ © Sagar Padwal
Information/ Deezen