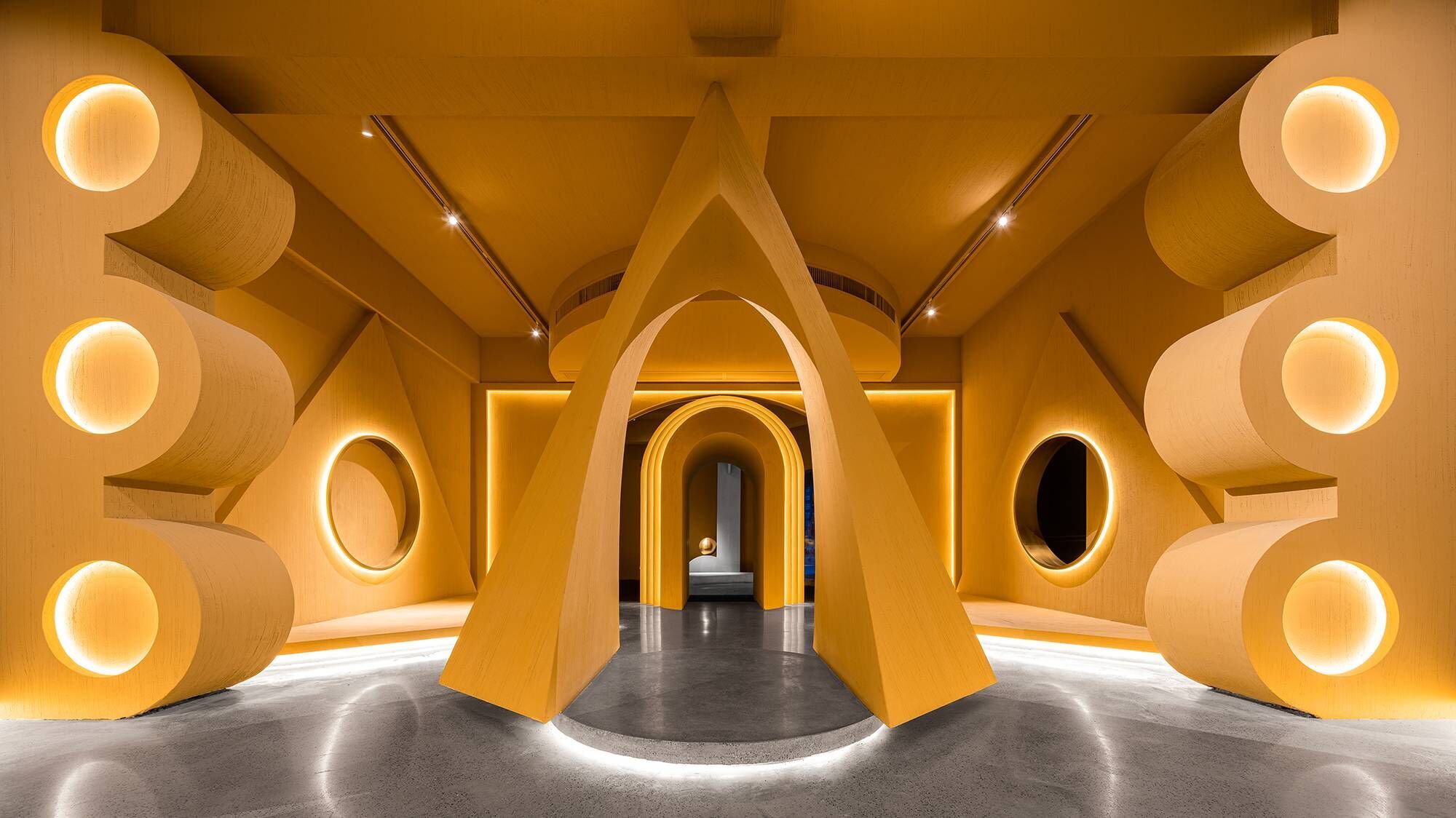 This furniture exhibition brings « the atmosphere of Memphis » to life.
What is the Memphis Group? It is an Italian design and architecture group created by Ettore Sottsass in the 80s. The caracteristics of Memphis design style are peculiar shapes, vibrant colors, unusual materials and priority to the presence of the object.
This is this unrestrictive and surprising creative style that this exhibition wants to put forward, in addition to the sensory experience that Memphis style creates. The entrance of the place features a large exclamation point, that announces the assertive character of the place. Once through the door, visitors seem to enter a new world.
Want to read more about Memphis Style? Have a look at this Paradiso Art Hotel and this article which traces the history of Memphis Milano
---
Cette exposition de meubles plonge ses visiteurs dans « l'atmosphère de Memphis ».
Qu'est-ce que le groupe Memphis? C'est un groupe de design et d'architecture italien créé par Ettore Sottsass dans les années 80. Les caractéristiques du style de Memphis sont des formes particulières, des couleurs vibrantes, des matériaux insolites et la priorité donnée à la présence de l'objet.
C'est ce style créatif sans restriction et surprenant que cette exposition veut mettre en avant, au-delà de l'expérience sensorielle que crée le style Memphis. L'entrée du lieu affiche un grand point d'exclamation, qui annonce d'office le caractère affirmé du lieu. Une fois la porte passée, les visiteurs semblent pénétrer dans un nouveau monde.
Vous voulez en savoir plus sur le style Memphis ? Jetez un œil à ce Paradiso Art Hotel et cet article qui retrace l'historique de Memphis Milano
Place/ Ya Space! Memphis Showroom, Hangzhou, China
Architect(e)/ Li Wenqiang, PIG Design
Photographes/ © Shao Feng
Information/ Archello