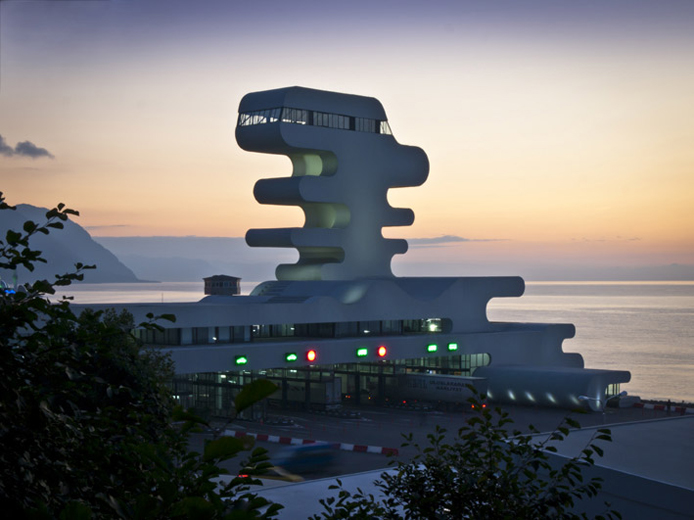 Ceci n'est pas un vaisseau spatial, mais un poste frontière entre la Géorgie et la Turquie. La structure permet aux douaniers de surveiller à la fois le trafic routier et la frontière maritime sur la mer Noire.
This is no UFO; it is the building at the border between Georgia and Turkey. This strange structure allows the customs to check both road and sea traffic on the Black sea.
[slideshow]
Place/ Poste frontière de Sarpi/ Sarpi border, Géorgie-Turquie / Georgia-Turkey
Architect(e)/ J. Mayer H.