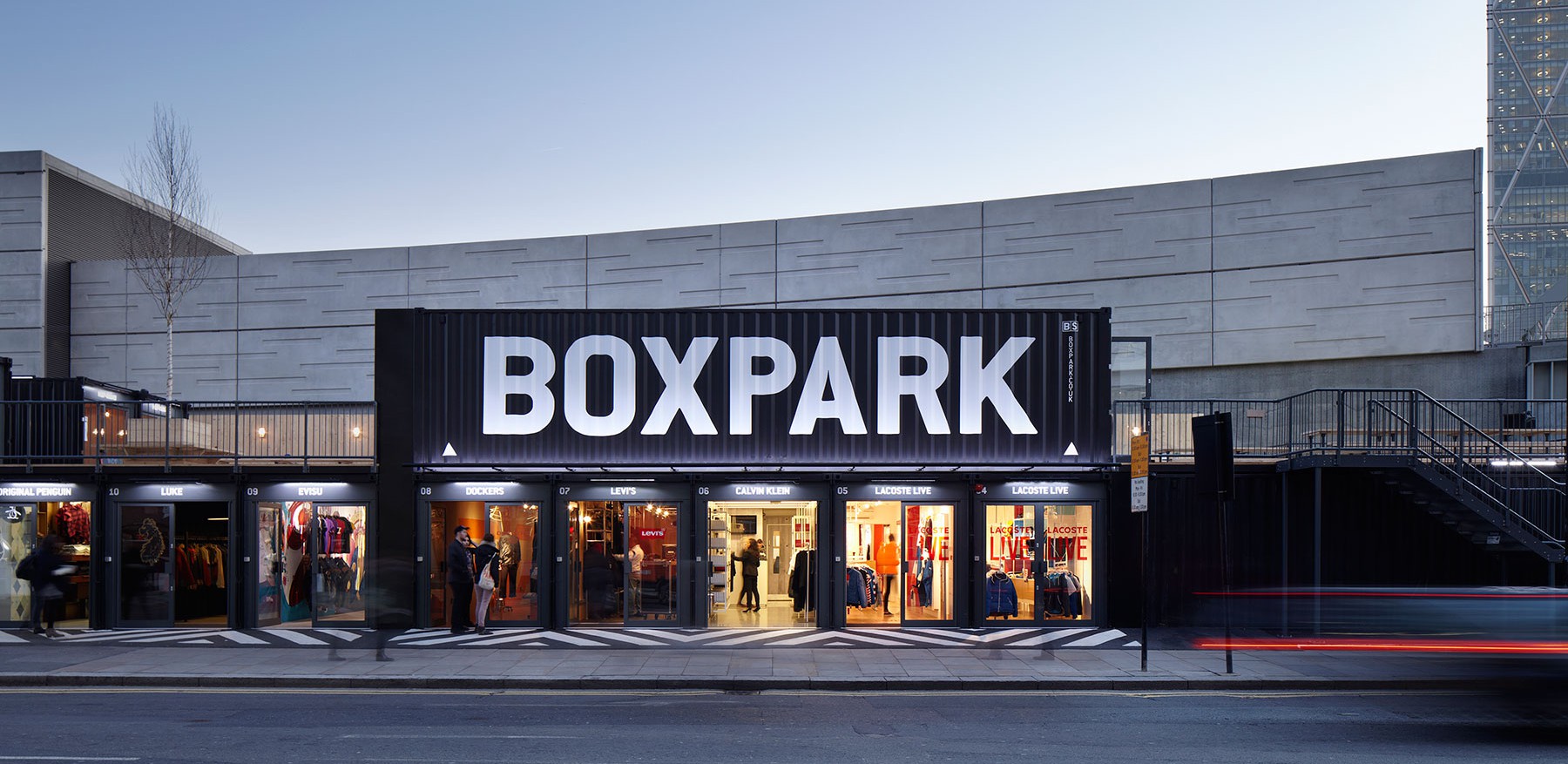 Boxpark est un centre commercial pop-up qui s'est installé à Londres pour 5 ans.
Construit en containers, il a une philosophie bien à lui. Boxpark cherchez à offrir à des marques innovantes des lieux peu chers, peu risqués, pour rencontrer de nouveaux publics. De petits espaces donc, mais tous emplis de créativité et d'innovation. Certains box sont même offerts à des PME et des associations locales, à des prix préférentiels, pour renforcer la vie de la communauté locale. Design, chic, innovant, et engagé.
Boxpark is a pop-up mall, based in London for 5 years.
Built with containers, it has a philosophy of his own. Boxpark aims at offering innovative brands innovative retailers space at affordable rates, helping them move on at low risk. Small spaces, but full of creativity and innovation. Some boxes are even offered to local creative industries and associations at preferential rates, to enhance the life of the local community. Design, chic, innovative and committed. Nice!

Place/ Boxpark pop-up mall, Shoreditch, Londres/London, Angleterre/ England
Architect(e)/ Waugh Thilstleton
Information/ archdezart