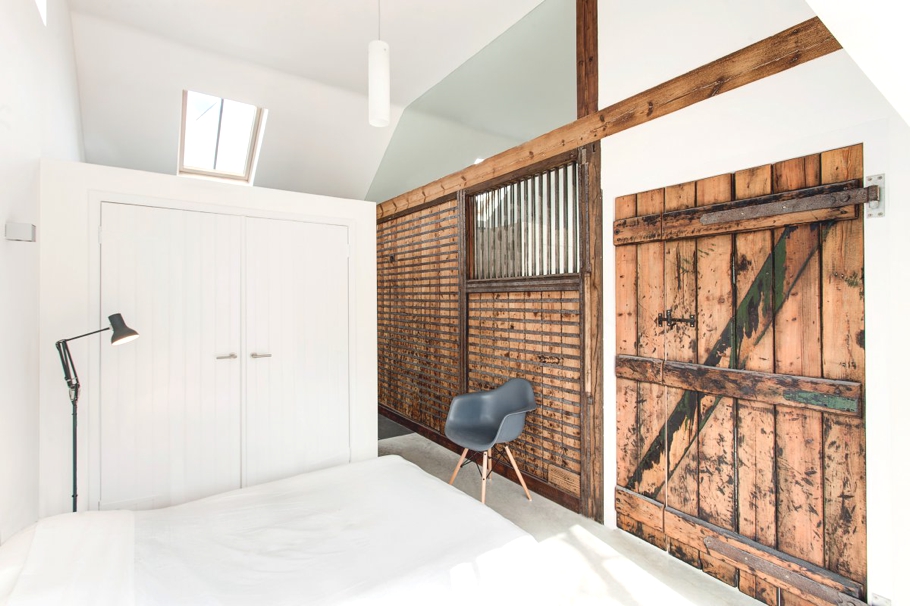 Recycler, c'est toujours réinventer. Recycler, c'est aussi choisir ce que l'on garde et ce que l'on jette. Et transformer des écuries en maison, c'est un recyclage assez délicat.
Ici, l'architecte a gardé tout ce qu'il fallait des anciennes écuries (les box, les portes des différents espaces, et la perception d'une enfilade). Et leur interprétation dans ce blanc immaculé crée une maison contemporaine originale et apaisante.
Recycling of course means reinventing. But also choosing. Choosing what we keep and what we throw away. And transforming those stables into a house was a rather delicate recycling.
In this transformation, the architect has kept all icons of the old stables (the box, the doors between the different spaces, and the perception of a long house). And their interpretation through this pure white creates an original and soothing contemporary home.
Place / Maison particulière / House, Winchester, Angleterre/ England
Architect(e)/ AR Design Studio
Information/ Adelto