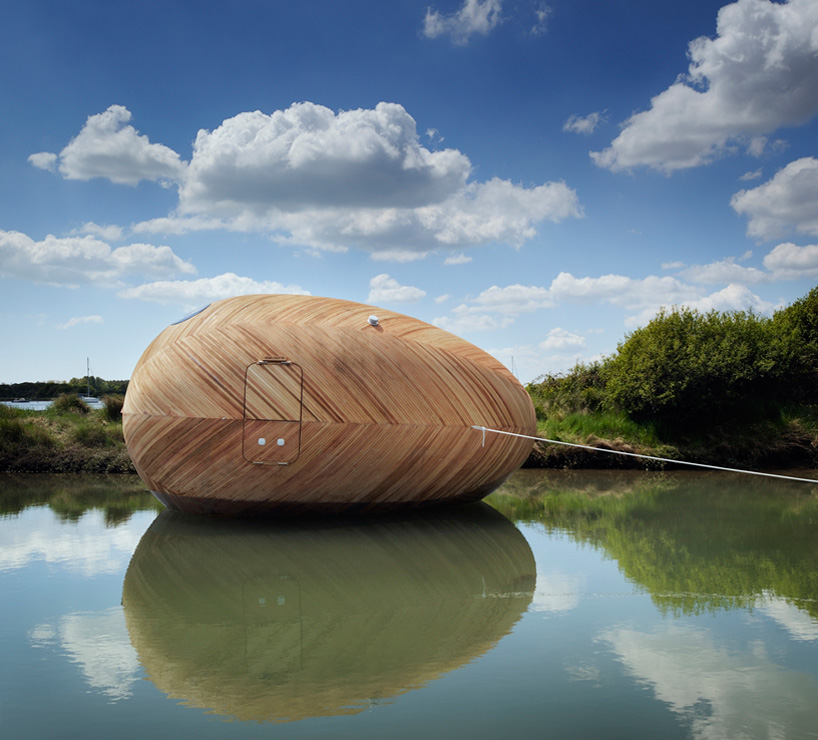 Les postes d'observation de la nature sont généralement inconfortables et très peu remarquables, au sens premier du terme. Cet oeuf est donc une révolution dans cet univers : magnifique lieu, unique et créatif, également écologique et respectueux de son environnement, il a été crée pour observer la faune et la flore de ce petit estuaire; il a été imaginé par un artiste, transformé en concept puis réalisé par des architectes. Une collaboration inédite qui abouti à un lieu de travail efficace, autonome et désirable.
The nature observation positions are generally uncomfortable and not very attractive in terms of design.
This "egg" is a revolution in this world: beautiful, unique and creative, it is also ecological and respectful of its environment, it was created to observe the flora and fauna of this small estuary. It was designed by an artist, transformed in concept and then built by architects. A unique collaboration that resulted in an effective, independent and desirable workplace.
Place/ Exbury Egg, estuaire de la rivière beaulieu/ estuary of the river beaulieu, Angleterre/ UK
Architect(e)/ PAD studio, SPUD group et l'artiste/ and the artist stephen turner
Photographies / Nigel Ridgen
Information / designboom