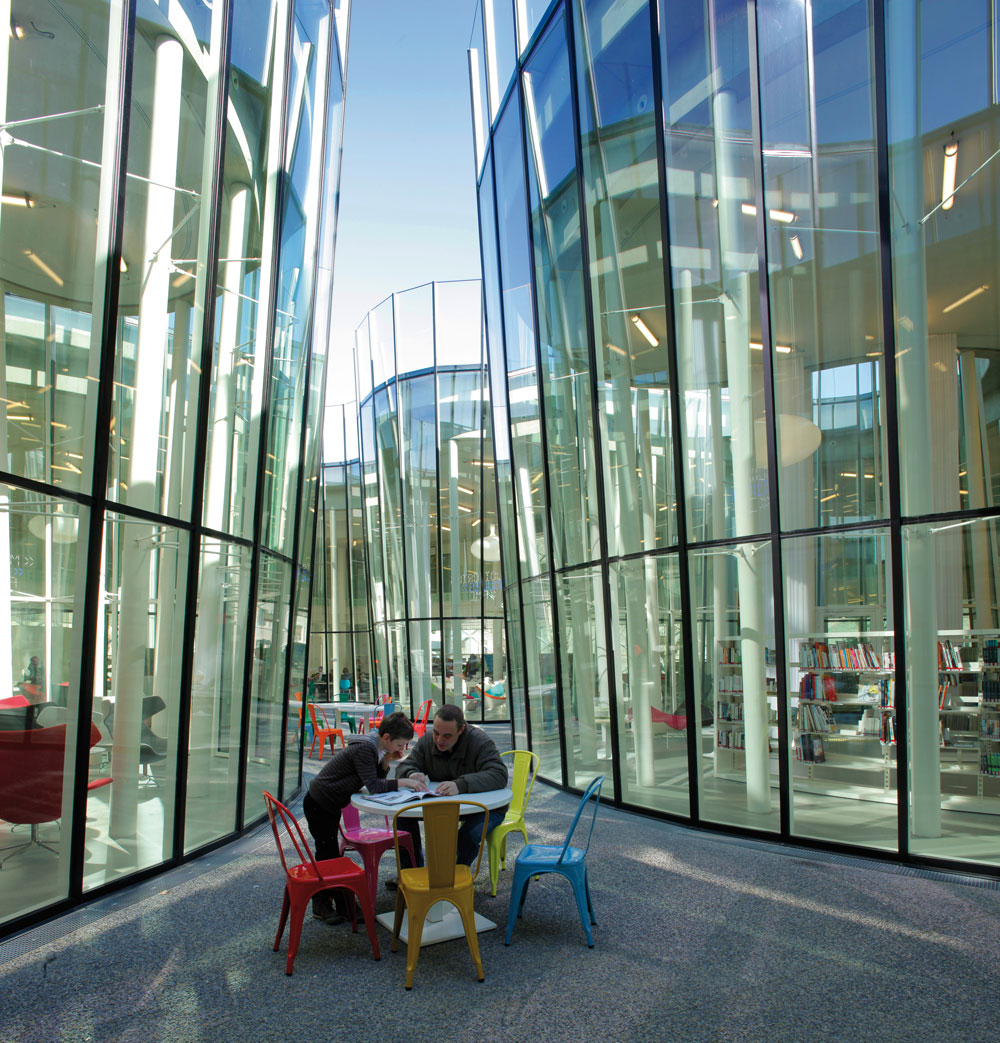 We all know that we learn better in a quality environment. The Mont de Marsan Media Center ("mediathèque") is the perfect place to enjoy reading, watching, listening …
Light and transparency evoke the usage simplicity of the place, and they allow media and knowledge to be very visible. Colourful accessories attract you to the sittings and the quality of the chairs and benches make sure you stay as long as possible. Clarity in media presentation ensure that finding and choosing is easy and enjoyable. A perfect place to learn in.
Nous savons tous que l'on apprend mieux dans un environnement de qualité. La Médiathèque de Marsan est l'expérience parfaite pour profiter de la lecture, des films, des enregistrements et ainsi s'éduquer ou se divertir agréablement …
De l'extérieure, comme de l'intérieur, la lumière et la transparence évoquent la simplicité et mettent en valeur les médias disponibles. Les accessoires colorés vous incitent à vous installer et la qualité des chaises et des bancs s'assure que vous allez rester aussi longtemps que possible. La clarté dans la présentation de médias garantit que la recherche et le choix seront faciles et agréables. Un endroit idéal pour apprendre.
Place/ La Médiathèque du Marsan, Mont de Marsan, France
Architect(e)/ Archi5
Information/ iGuzzini