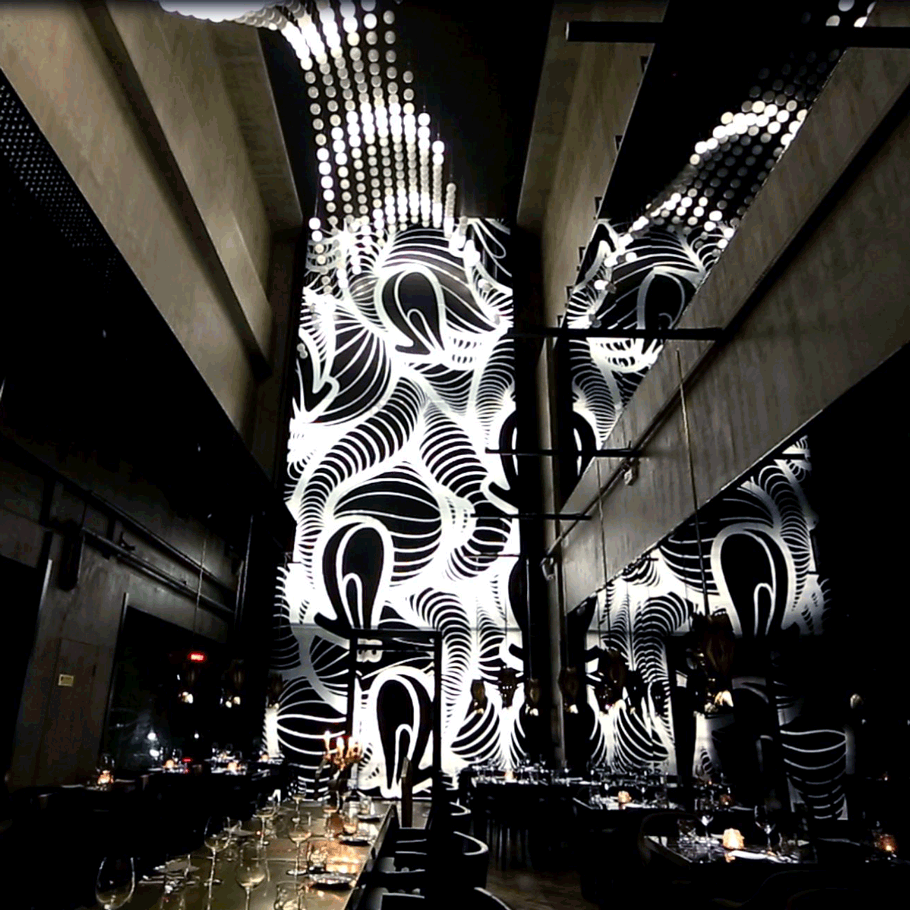 Sometimes, the simplest tool is the best one. See what you can do with 956 lights …
This new restaurant in Shanghaï uses lights to create a dramatic and vibrant experience. Dark materials (concrete, raw steel, black marble), together with shimmering gold, bright light and high art, in a triple height space create an excessively luxurious effect. Would this be a symbol  for China's rise in international economy ? What do you think ?
Parfois, c'est avec l'outil le plus simple est le meilleur que l'on fait le meilleur travail. Que feriez-vous avec 956 ampoules LED ?
Ce nouveau restaurant à Shanghaï utilise les lumières pour créer une expérience spectaculaire et très impressionnante. Des matériaux sombres (béton, acier brut, marbre noir), couplés avec de l'or scintillant, de la lumière vive et des oeuvres d'art, le tout dans un espace clos de triple hauteur permettent de créer un effet excessivement luxueux. Serait-ce un symbole de la nouvelle Chine ? Que pensez-vous?
Place/ G九 上海 (G9 Shanghai), Shanghai, China
Architect(e)/ Atelier INDJ
Information/ Adelto