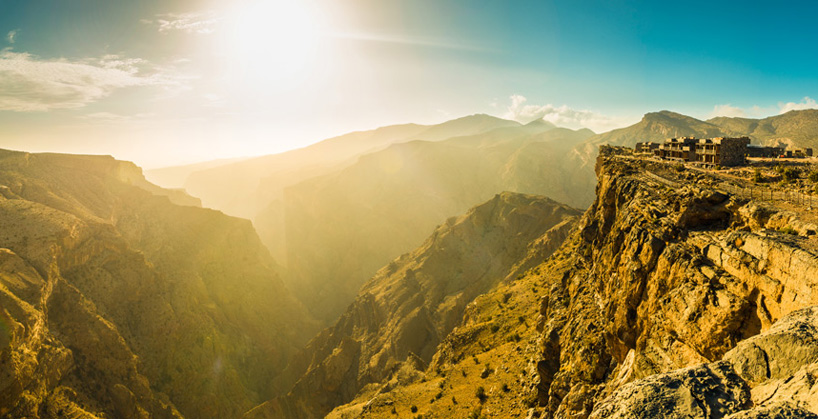 Sometimes, you stay speechless in front of a scenery. This is what happens in front of this resort.
The Alila Jabal Akhdar resort is perched 2.000 metres above sea level, in one of Oman's most spectacular regions. And if you can forget the amazing views that surround you, the resort provides wonderful comfort, tasteful decoration in full respect of desert's nature.
Parfois, vous pouvez rester bouche bée devant un paysage. C'est également ce qui vous arrivera à l'arrivée dans ce resort.
Le resort Alila Jabal Akhdar est perché 2.000 mètres au dessus du niveau de la mer, dans l'une des régions les plus spectaculaires d'Oman. Et si vous arrivez à occulter les vues extraordinaires qui vous entourent, le resort offre tout le confort contemporain, une décoration de goût et un respect de la nature de désert environnant.

Place/ Alila Jabal Akhdar, Al Hajar, Oman