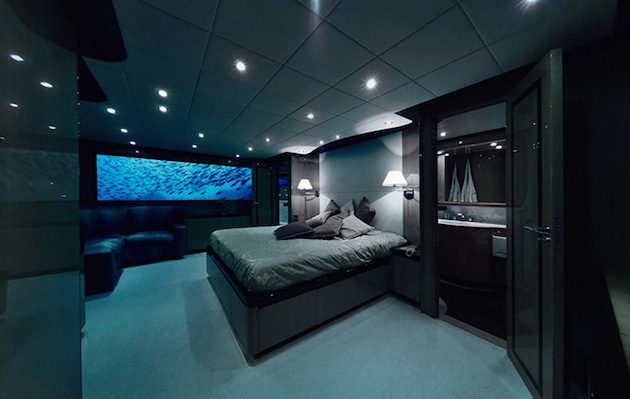 How deep is your love ?
Well, Oliver's Travels do believe so. They created a love nest, or better a love submarine. You can book it from any Caribbean island and decide to go wherever you want, spending your travel under the sea, and emerging on untouched shores or un-crowded beaches. Submarines becoming the utmost romantic experience ? Weird.
L'amour est-il plus profond sous l'eau ?
Eh bien, Les Voyages d'Oliver le croient vraiment. Ils ont créé un nid d'amour, ou plutôt un sous-marin de l'amour. Vous pouvez le réserver à partir de n'importe quelle île des Caraïbes et décider d'aller où vous voulez, en passant votre voyage sous la mer, et en émergeant sur ​​les côtes vierges ou sur les plages vides de petites îles peu connues. Et si les sous-marins devenaient la plus grande romantique des expériences ? Etrange idée.
Places/ Lovers Deep, Oliver's travel, Carribeans / Iles Caraïbes
Information/ inthralld