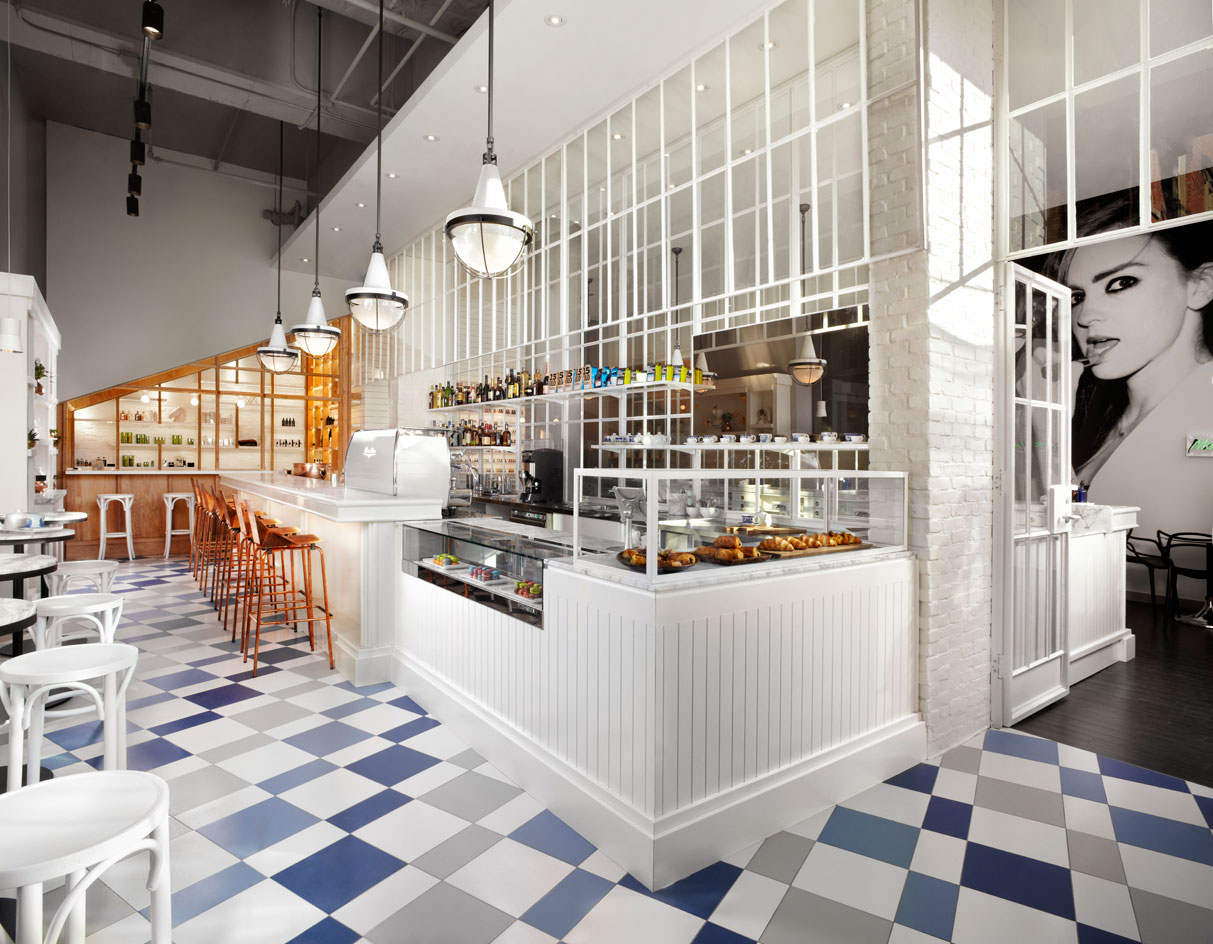 Beauty Bar are often so girly … Not this one.
This brand new beauty place proposes a beauty bar, a bar and a shop. And in a concept store atmosphere, not directly aimed at women in a too obvious caricatured way : no pink, no round shapes, but light, space, fluidity and a welcome atmosphere. Reinventing can be so fresh !
Les lieux de beauté sont souvent "so girly" … Eh bien, il est temps de changer de point de vue.
Ce nouveau lieu beauté propose un espace de mise en beauté, un bar et une boutique. Le tout dans une atmosphère de concept store qui ne vise pas directement les femmes d'une manière trop caricaturale: pas de rose, pas de formes rondes, mais de la lumière, de l'espace, de la fluidité et une atmosphère accueillante. Réinventer peut être si frais!
Place/ Her Majesty's Pleasure, Toronto, Canada
Archtiect(e)/ +Tongtong
Information/wallpaper