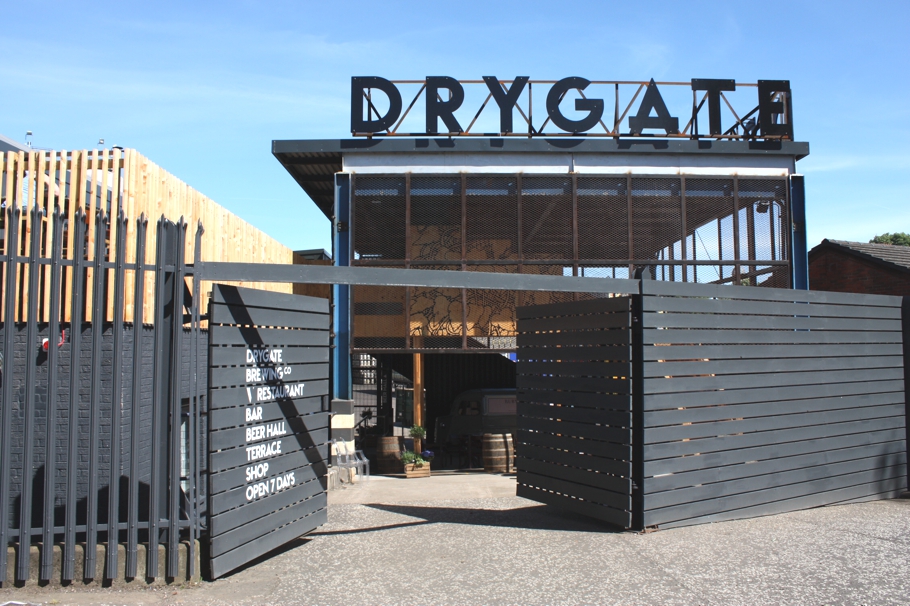 Not yet another beer bar … Why not ? Because it is a place where you can brew your own beer, yes you ! Check it out!
Housed in a former box factory in east Glasgow, Drygate describes itself as the UK's first experiential craft brewery: it proposes a beer hall, a shop, an art gallery and a vintage gastropub? But the main attraction is that you will be able to try brewing their own beer. Trying to brew and then trying to drink one's production, that's a fun night out, for sure.
Encore un
bar à bière

…

Pas vraiment.




Installé dans

une ancienne usine de

boîte

dans l'est de

Glasgow

,

Drygate

se décrit comme

la première

brasserie artisanale

experientielle

du Royaume-Uni

:

le lieu

propose

un bar

,

une

boutique

,

une galerie d'art

et

un

gastropub

.

Mais

l'attraction principale est

que vous serez

en mesure d'essayer

de brasser

votre propre bière

.

Essayer de

brasser

et ensuite essayer de

boire

sa

production

,

voilà une recette sûre de soirée réussie

, non ?

Place/ DryGate, Glasgow, England
Information/ Creative Review