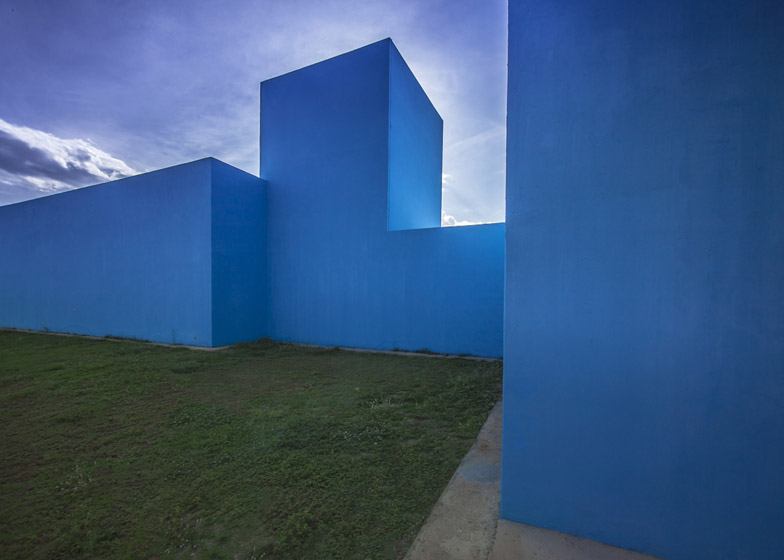 Blue like … art ? Well this is a museum. But not a museum of art. If you do not want to spend too much time thinking (as it is really not obvious), just click …
You are in front of the outside walls of the Cachaças Museum in Salinas, Brazil. Cachaças is typical alcohol drink from Brazil, usual base to the well-known caipirinha. The museum is created from several buildings that the architect has very boldly linked together with this amazing blue color. So, did you guess ?
Bleu comme … de l'art? C'est bien un musée, mais pas un musée d'art. Si vous ne voulez pas passer trop de temps à essayer de trouver (car ce n'est vraiment pas évident), lisez la suite …
Vous êtes face aux murs extérieurs du Musée de la Cachaças à Salinas, au Brésil. La Cachaças est un alccol typique du Brésil, qui constitue généralement la base de la caipirinha. Le musée a été créé sur plusieurs bâtiments que l'architecte a très audacieusement liés avec cette incroyable couleur bleue. Alors, aviez-vous deviné?
Place/ Cachacas Museum, Salinas, Brazil
Architect(e)/ Jô Vasconcellos
Information/ dezeen