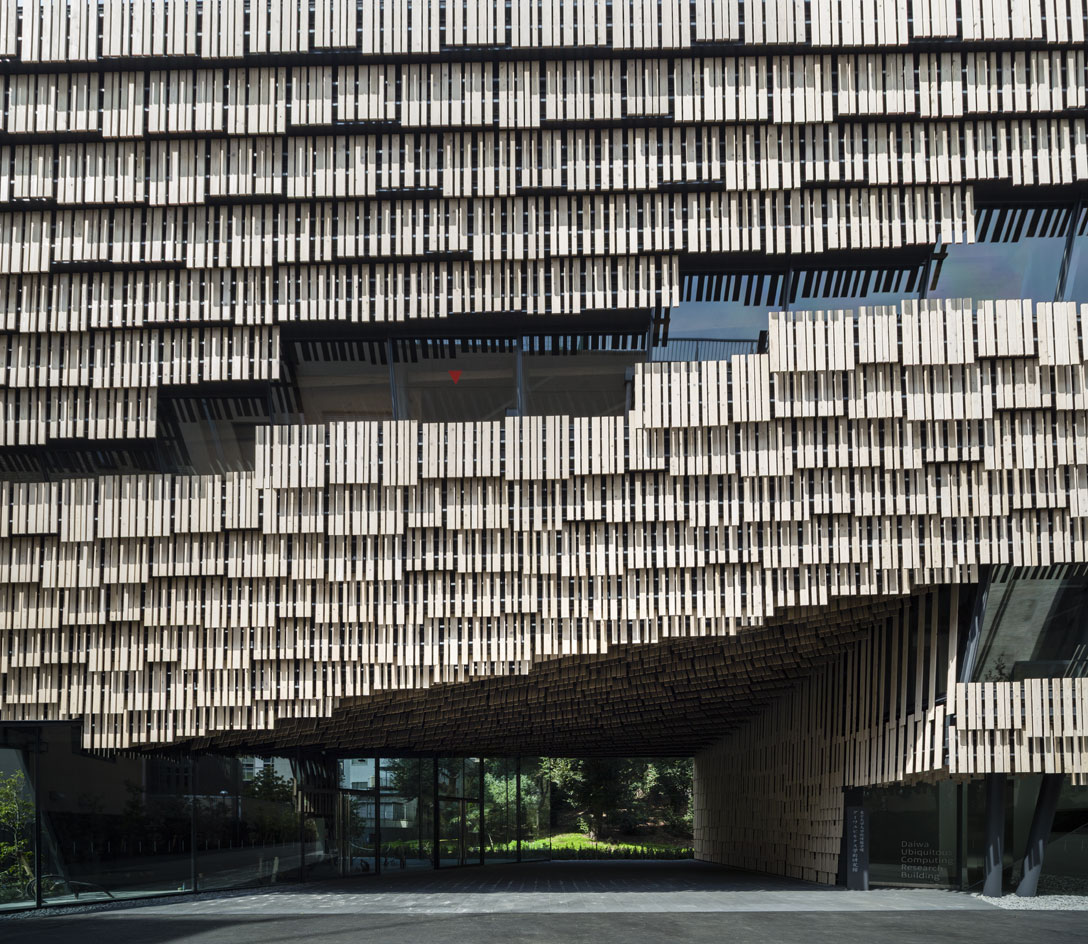 Regular buildings can be strongly improved through an outside renovation. This one is stunning.
To add some organic feel to this building in the Tokyo University campus, the choice to add undulating panels of wood and earth to the facade and structure changes radically the perception of the building.
Il est clair que des bâtiments standards peuvent être fortement améliorées grâce à une rénovation de leur extérieur. Celle-ci est superbe.
Pour ajouter une sensation organique à ce bâtiment du campus de l'Université de Tokyo, le choix d'ajouter des panneaux ondulés de bois et de terre à la façade et à la structure améliore radicalement la perception du bâtiment.
Place/ Daiwa Building, Tokyo, Japan
Archtiect(e)/ Kengo Kuma
Information/ Wallpaper