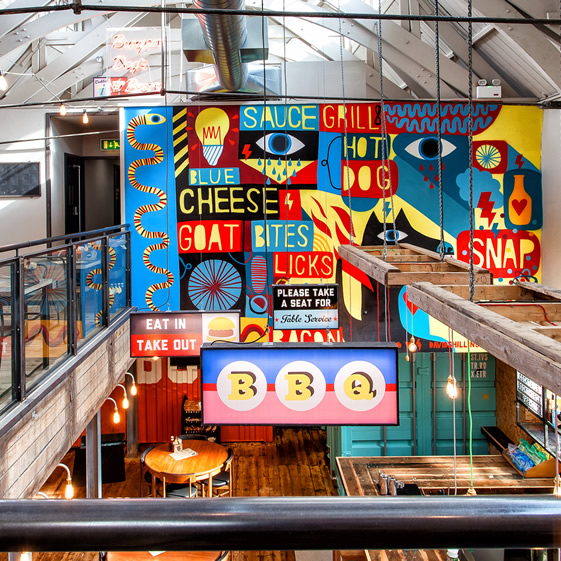 Will a burger created in a former church be less a sin ? In this new place, maybe …
This refurbished church hosts now a very funky burger and beer place: colourful and groovy, the restaurant is the second of an up and coming new burger brand.
Est-ce qu'un hamburger créé dans une ancienne église serait moins un péché? Dans ce nouveau lieu, peut-être …
Cette église rénovée abrite maintenant un restaurant de hamburger et de bière dans un cadre très branché, coloré et groovy. Ce restaurant est le deuxième d'une nouvelle marque de bruger en plein développement.
Place/ Hubbox, Truro, UK
Architect(e)/ Meor Design
Information/ we-heart.com