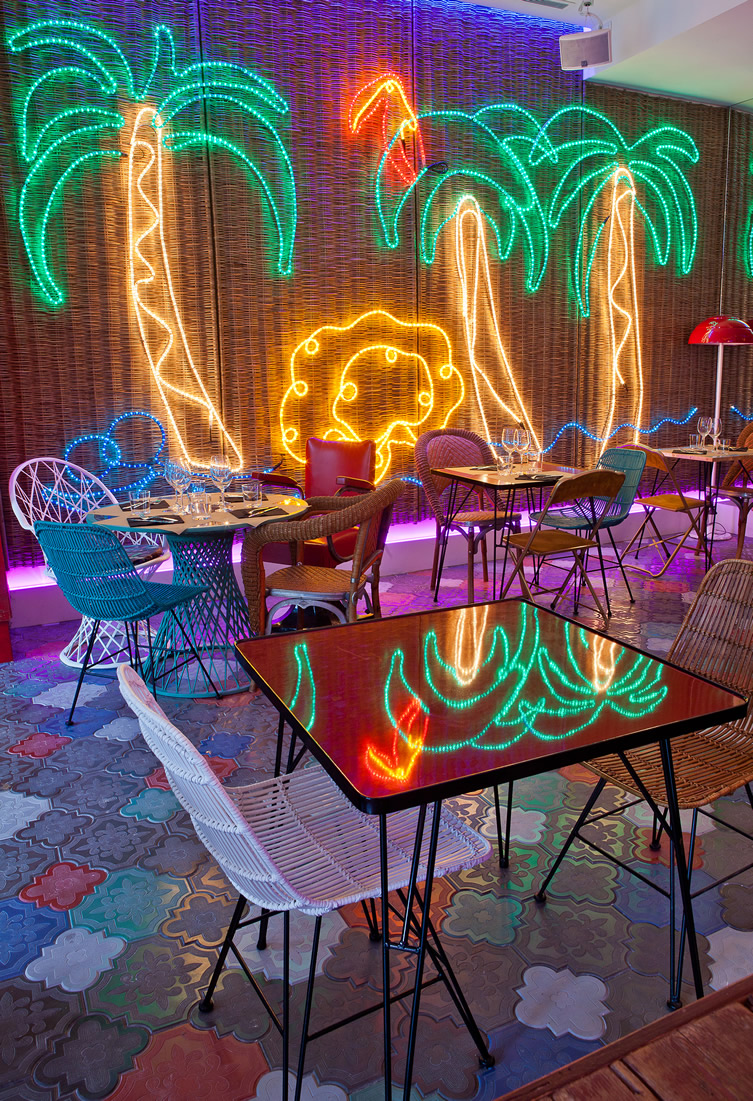 Where can this colourful, joyful bar be ? Any idea ?
You are in Spain, in Barcelona, in a place that feels like the kitschy Bahamas we have all in our old imagery. Yet this new definitely kitsch bar is an awesome creation, colourful, joyful and very spiritual !
Où peux donc être ce bar joyeux et coloré ?
Vous êtes en Espagne, à Barcelone, dans un endroit qui nous évoque tous les années kitsch des Bahamas. Pourtant, ce bar kitsch est une création toute récente. Et le bar a une atmosphère uniquen impressionnante, joyeuse et pleine d'esprit!
Place/ Bananas Cafe, Barcelona, Spain
Design/ Helena Jaumá & Yolanda Vilalta
Information/ we-heart