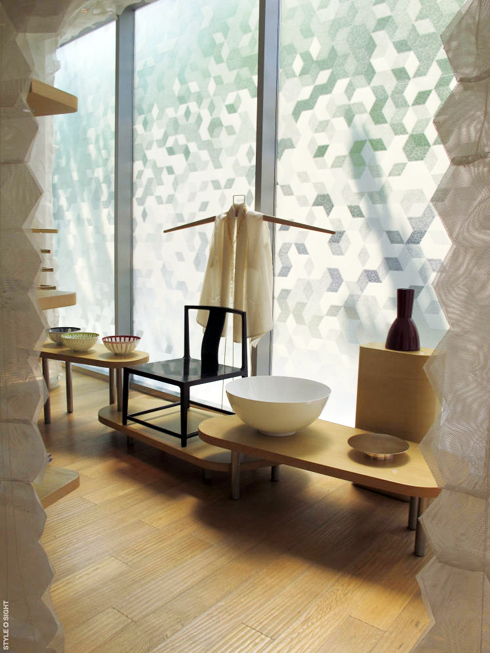 Enter a palace of delicate softness and utmost luxury.
When elegance, attention to details, quality of materials translate from a brand to a boutique design, it creates an amazingly soft and delicate atmosphere. The Shang Xia brand was created by Hermès to blend traditional know-how, best chinese fabrics and materials, and contemporary design. Enjoy their latest opening in Shanghai.
Entrez dans un palais de douceur délicate et de luxe raffiné.
Lorsque l'élégance, l'attention aux détails, et la qualité des matériaux d'une marque se transforme en un design de lieux, cela peut créer une atmosphère étonnamment douce et moelleuse. La marque Shang Xia a été crée par Hermès pour mêler harmonieusement le savoir-faire traditionnel, les meilleurs tissus et matériaux chinois, et un design contemporain. Découvrez sa dernière ouverture à Shanghai.

Place/ Shang Xia Maison, Shanghai, China
Architect(e)/ Kengo Kuma
Information/ wallpaper