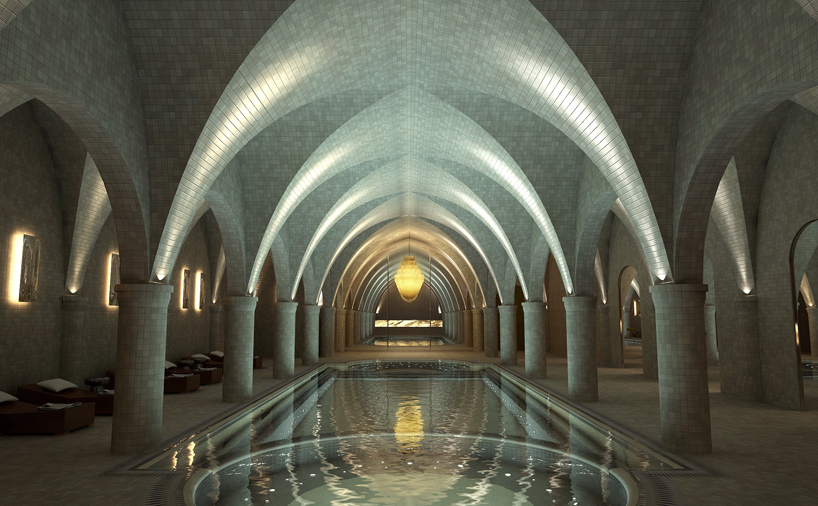 A church ? Absolutely not. Try again or read the article.
You are under the Mayfair district in London, in a spa created for a private individual. Quite an investment … yet it must be such a bliss !
Une église ? Pas du tout.
Vous êtes sous le quartier de Mayfair à Londres, dans un spa crée pour un particulier. Un investissement important … mais un lieu de détente absolue !
Place / Private spa / Spa privé, London, United Kingdom
Architect(e)/ Lawson Robb
Information/ designboom