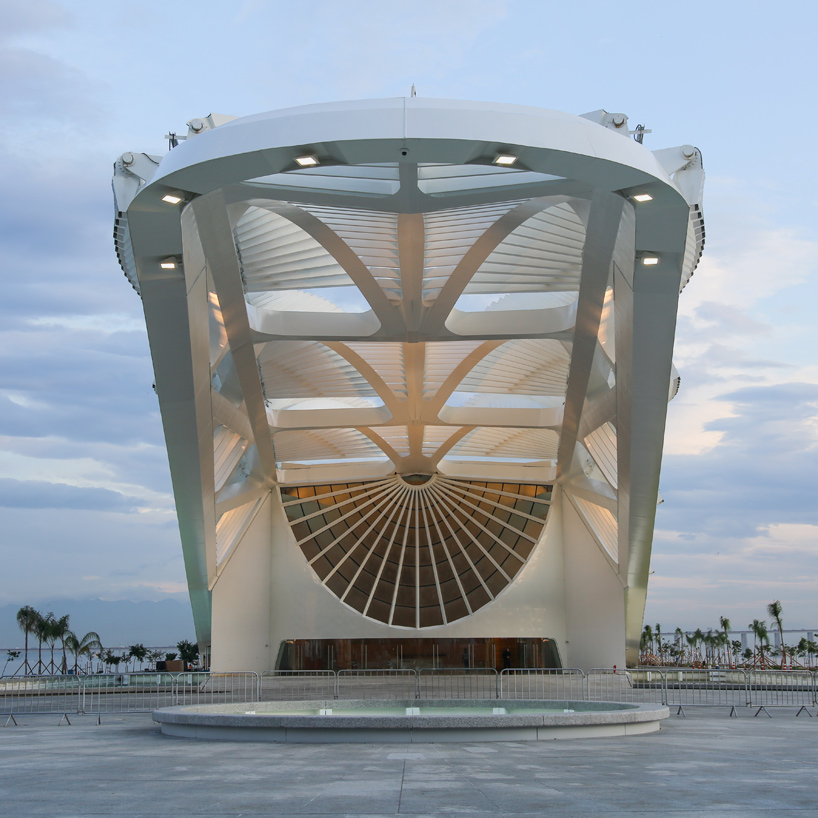 Even if it looks like it, this is no space travel facility. Discover this amazing futuristic place.
This incredible building is one of the two museums built by Brazil in Rio de Janeiro. The Museum of Tomorrow (museu do amanhã) is dedicated to the future of the planet. Set in the upcoming district of puerto maravilha, this entirely sustainable creation overlooks the sea. Already open, it will benefit from the international visibility given to the city by this year's Olympic Games.
Même cela ressemble à un aéroport de voyages dans l'espace, ce n'en est pas un. Ce bâtiment incroyable est l'un des deux musées construits par le Brésil à Rio de Janeiro.
Le Musée de Demain (Museu do amanhã) est dédié à l'avenir de la planète. Situé dans le quartier de Maravilha Puerto, en pleine rénovation urbaine, cette création architecturale unique et à fonctionnement entièrement écologique, surplombe la mer comme un bateau retourné. Déjà ouvert, il bénéficiera de la visibilité internationale donnée à la ville par les Jeux olympiques de cette année.
Place/ Museum of Tomorrow (museu do amanhã), Rio de Janeiro, Brazil
Architect(e)/ Santiago Calatrava
Information/ Archdaily