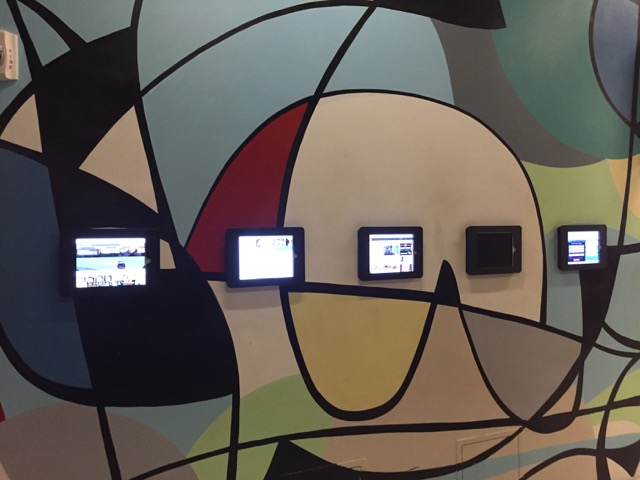 This new economy hotel brand has decided to use all the experience spaces and codes of cool hostel brands. Discover the New York Pods.
When hostels decided to reinvent the collective stay experience, they chose to push the quality and ambiance of their public spaces, transforming the boring lobbys and bars into cool open spaces where guest could meet and exchange easily. Yet, the sleep experience remained under-developped through the proposal of large and basic dorms. But young (and less young) people love it.
So hotels tried to adapt, each in their way and this new initiative is proof of the lesson understood: The Pod, a new brand with two adresses in New York, has all the hostel-feel kind of common spaces and all the hotel room quality. Will this mix be good enough ? Let's see through time.
Discover all our previous Trend trip discoveries: Chicago, Bangkok, Singapore, Hong-Kong, Amsterdam and New York.
Lorsque les auberges de jeunesse ont décidé de réinventer l'expérience de séjour collectif, elles ont choisi de prioriser la qualité et l'ambiance de leurs espaces publics, transformant les lobbys peu attrayants et les bars souvent vides des hôtels en lieux branchés où les clients pourraient se rencontrer et échanger facilement. L'expérience des chambres a été, elle, restée peu renouvelée restant sur la base d'offres de dortoirs. Cette nouvelle vision a séduit les jeunes (et moins jeunes).
Les hôtels donc essayé de s'adapter, chacun à leur manière, à cette nouvelle donne et cette initiative new-yorkaise est la preuve d'une leçon bien comprise: The Pod est une nouvelle marque avec deux adresses à New York, propose des espaces communs issus directement des ambiances d'auberges de jeunesse et toute la qualité des chambres d'hôtel. Le mélange sera-t'il assez bon? Nous verrons à l'épreuve du temps.

Découvrez tous nos précédents Trend Trips: Chicago, Bangkok, Singapour, Hong-Kong, Amsterdam et New York.
Place/ The Pod Hotels, New Yok, USA