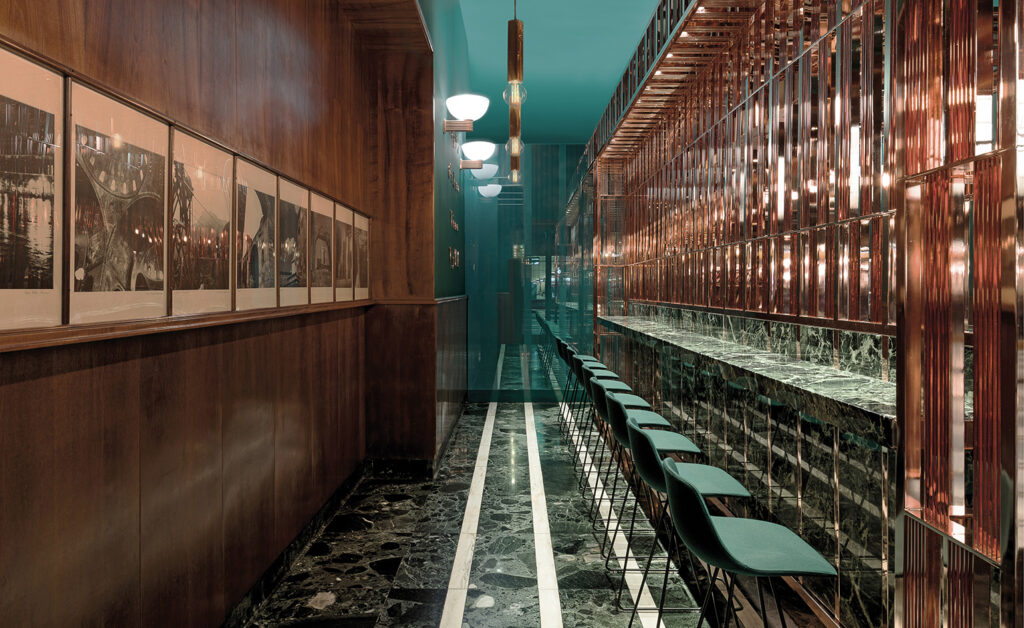 A great espresso needs a first class place. Florence now has an amazing place to enjoy your coffee. Check it out.
Beautiful copper colour blended with turquoise blue, the place is definetly posh. It enhances the 30s atmosphere brought by the space, the former first-class waiting room in the railway station. Beautiful !
Un grand espresso a besoin d'un lieu de première classe. La ville de Florence a maintenant un endroit merveilleux pour profiter de votre café: Le VyTa.
Une belle couleur de cuivre assortie à un bleu turquoise puissant, l'endroit est absolument chic. L'aménagement enrichit l'atmosphère des années 30 porté par le lieu: l'ancienne salle d'attente de première classe de la gare. Magnifique !
Place/ VyTa Santa Margherita, Florence, Italy
Architect(e)/ Daniela Colli/ COLLIDANIELARCHITETTO
Information/ Wallpaper