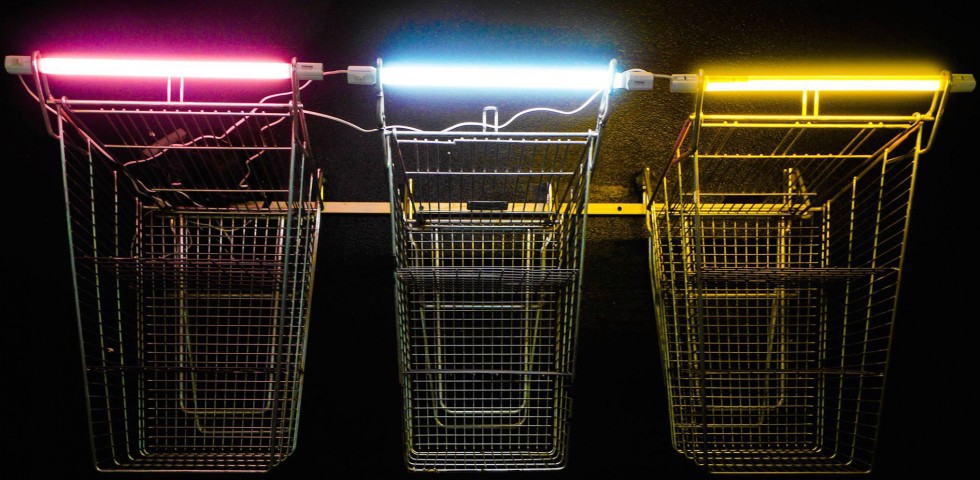 Is this art ? Yes. But this is also a supermarket. Check it out.
A former 400 sqm supermarket has been transformed into a pop-up art/event place, before its destruction: several spaces were given to artists for transformations (L'Atlas, Tanc, Astro, Sun7…) and a cocktail bar at night sponsored by the Carte Noire brand for the coffee. Sipping a cocktail, sitting in a cart: that's a fun experience. A place that will disappear on Feb 12. Hurry up !
Est-ce de l'art? Oui. Mais c'est aussi un ancien supermarché de 400 m2, qui a été transformé en lieu éphémère artistique, avant sa destruction: de nombreux espaces ont été donnés aux artistes (L'Atlas, Tanc, Astro, Sun7 …) et un bar à cocktails ouvre la nuit, parrainé par la marque Carte Noire. Siroter un cocktail, assis dans un Caddie: la version adulte des plaisirs enfantins. Un lieu qui va disparaître le 12 février. Dépêchez-vous!
Place/ Black Supermarket, Paris, France
Information/ Time Out Paris