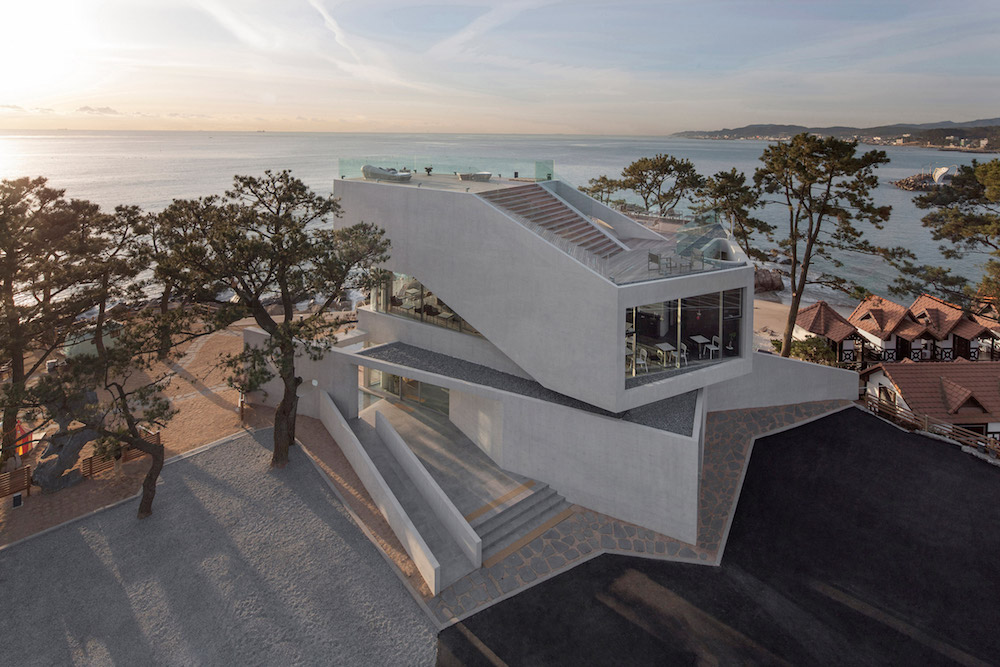 Built towards the sea. But what sea ? What for ? Check it out.
Gijang in South Korea has one of the most beautiful large bay of the country. And this place, a sea-side coffee shop, has decided to embrace it. All levels are maximising visibility towards the sea, with large windows and high ceilings. So that you can seat in front of this gorgeous view from the basement, the top roof, or the small terraces. It must provide a truly great beauty sensation.
Gijang en Corée du Sud possède l'une des plus belles baie du pays. Et ce lieu magnifique est la raison d'être de ce lieu, un simple café de bord mer. Tous les niveaux du café sont conçus pour maximiser la vue vers la mer, avec de grandes fenêtres et de hauts plafonds. Pour que vous puissiez vous asseoir devant cette vue magnifique au rez-de-chaussée, sur la terrasse du toit ou sur les petites de la colline. Ce lieu doit créer une extraordinaire sensation de beauté.
Place / Waveon, Gijang, South Korea
Architect(e)/ IDMM
Information/ designboom