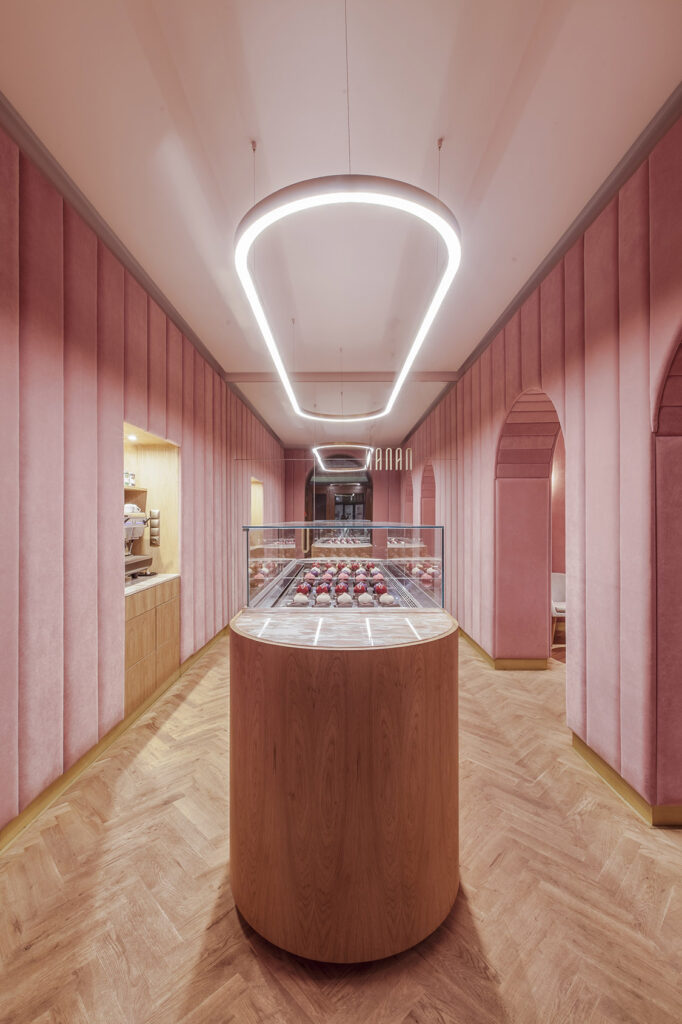 When you're in crave for a sweet sophisticated pastry, your shop should be the first shot of sugar!
This new Nanan Pâtisserie, in Wroclaw, Poland, is like a full marshmallow environment: soft, gently vintage, mellow … and rose ! Yet, the final results is quite delicate and attractive. And since the pastries and chocolate are from the former pastry chef, food blogger and photographer, Justyna Kawiak, this place must be a complete felicious experience.
Pastry shop are revamping. Have a look at the new Fauchon shop in Paris and the new Ladurée tea salon in Geneva.
Cette nouvelle Pâtisserie nommée Nanan, à Wroclaw, en Pologne, fait vraiment penser à une guimauve: douce, subtilement vintage, moelleuse … et rose! Pourtant, le résultat final est assez délicat et plutôt réussi. Et puisque les pâtisseries et les chocolats ont été conçues par l'ancienne pâtissière, bloggeuse alimentaire et photographe Justyna Kawiak, ce lieu doit être une expérience assez délicieuse.
Les pâtisseries se modernisent. Découvrez le nouveau magasin Fauchon à Paris et le nouveau salon de thé Ladurée à Genève.
Place/ Nanan Pâtisserie, Wroclaw, Poland
Design/ Buck studio
Information/ The Cool Hunter