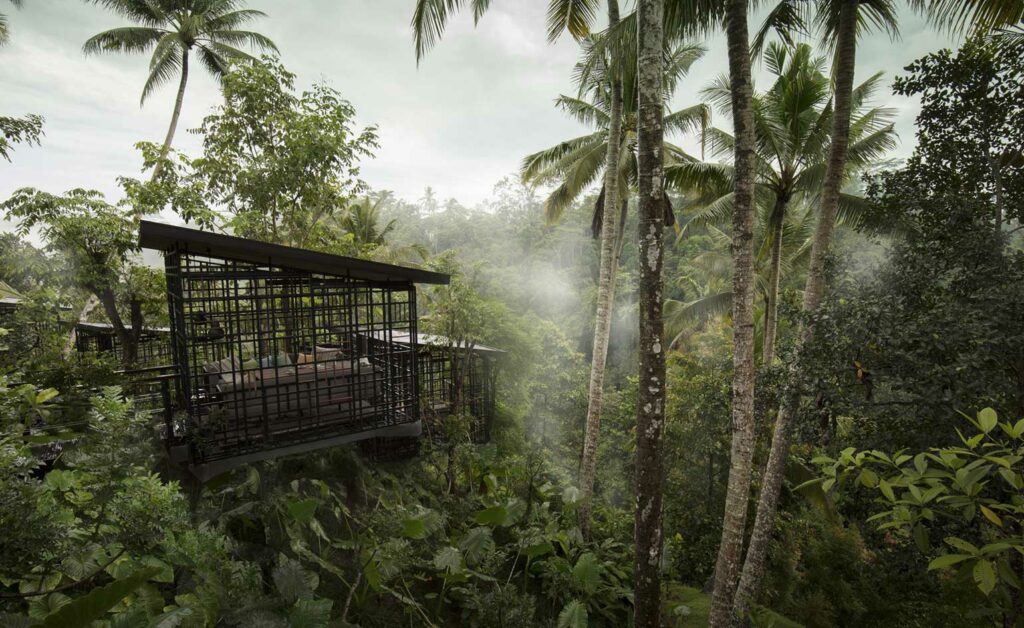 Whe the Japanese luxury ryokan brand Hoshino gets overseas, it does not lose its perfection.
This first out-of-Japan hotel fof Hoshino is still in line with its other places: extraordinary location, perfect and respectful insertion in nature, demonstation of "green hospitality" in energy, food and presence, sophisticated understated luxury and of course great food and sleep. This Hoshinoya Hotel in Bali is the next luxury experience.
If you go the Japan, try their newest addition, the Hoshinoya Tokyo.
Lorsque le groupe de ryokan de luxe japonais, Hoshino, sort de ses frontières, il n'y perd pas son identité.
Ce premier hôtel hors-Japon pour Hoshino est toujours parfaitement en ligne avec ses autres lieux: un emplacement extraordinaire, un insertion parfaite et respectueuse au sein de la nature, une démonstration de «l'hospitalité verte» dans l'énergie, la nourriture et la présence sur place, un luxe sophistiqué et discret et bien sûr une excellente cuisine et hospitalité. Ce Hoshinoya à Bali est la prochaine expérience luxueuse à s'offrir.
Et si vous allez à Tokyo, n'hésitez pas à descendre au Hoshinoya Tokyo.
Place/ Hoshinoya, Bali, Indonesia
Architect(e)/ Rie Azuma
Information/ Wallpaper