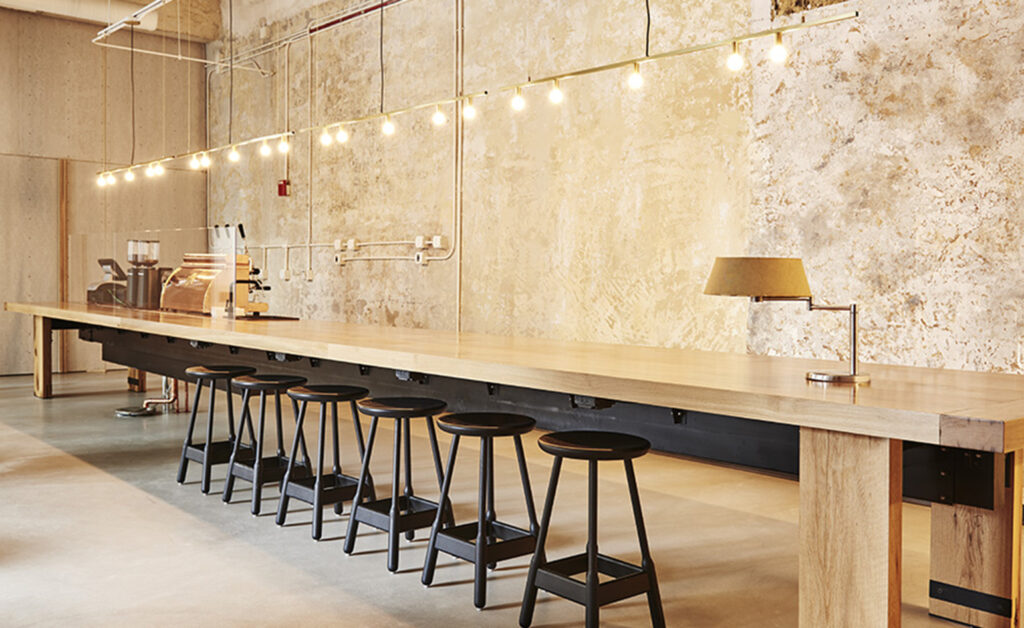 Chicago is the house of so many great hotels that hostels had to work something out.
The Hollander hostels has just opened in Chicago and it brings in two major ideas: first it has opted for simplicity in design, with clear wood, a pinch of black and rough materials. And second it presents itself has the first Social Media hotel as it proposes its visitors to meet and discuss on Instagram before they actually share their room. The hostel has 8 shared rooms and 12 private rooms for a total of 66 beds. The bar and café downstairs have take-out options. There is also a social room, a laundry room, free WiFi, and a bike rental and repair shop. The personal lockers have USB charging ports, and there are personal reading lamps, TV and refrigerators in the private rooms.
The hostel is the sister hotel to another hotel, the Robey, a bit more upscale to allow visitors to choose their favorite kind of stay. Another interesting idea from Grupo Habita.
Chicago accueille déjà de nombreux hôtels formidables et une nouvelle auberge de jeunesse se devait de faire quelque chose pour être remarquée.
L'auberge de jeunesse The Hollander vient donc d'ouvrir à Chicago et propose deux idées intéressantes: tout d'abord, elle a choisi la simplicité en terme de design, avec du bois clair, une pincée de noir dans les meubles et les structures et gardé des aspects bruts.
Ensuite, elle se présente comme la première auberge de jeunesse du Social Media puisqu'elle propose à ses visiteurs de se rencontrer et de discuter sur Instagram avant de partager leur chambre. L'auberge dispose de 8 chambres à partager et 12 chambres privées pour un total de 66 lits. Le bar et le café du rez-de-chaussée proposent des boissons et snacks à emporter. Il y a également une Social Room, une buanderie, le wifi gratuit et un service de location et de réparation de vélos. Les casiers personnels ont des ports de re chargement USB, et il y a des lampes de lecture personnelles, une télévision et un réfrigérateur dans les chambres privées.
L'auberge est l'hôtel soeur d'un autre hôtel, le Robey, un peu plus haut de gamme qui permet ainsi aux visiteurs de choisir leur type de séjour. Une autre idée intéressante du groupe hôtelier Grupo Habita.
Place/ The Hollander hostel, Chicago, USA
Architect(e) & design/ Ciguë & Delordinaire
Information/ Dezeen