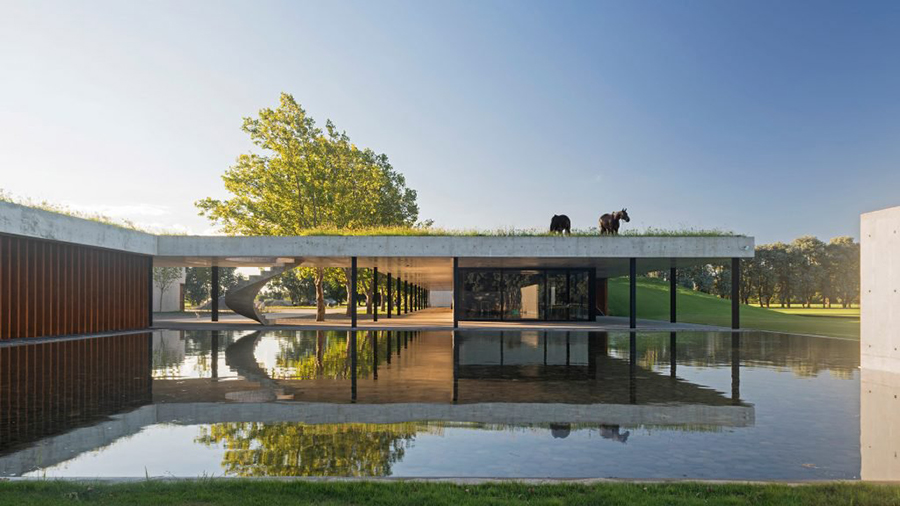 A design contemporary house, for sure. Well not only. Check it out.
This place is a beautiful contemporary Polo Club. Created near Buenos Aires by Ignacio Figueras, 40-year-old Argentine polo star, the club is home to 44 horses and related grooms. Full horse-riding facility compliment the central building. With its minimalist amazing design, this Polo Club leads the way to new creations in building design.
And if you like designed stables, do check The ones created by Tadeo Ando for Tom Ford.
Cet magnifique lieu est un Polo Club contemporain. Créé près de Buenos Aires par Ignacio Figueras, star argentine du polo, le club abrite 44 chevaux et les palefreniers qui s'en occupent. Toutes les installations nécessaires à l'entrainement des chevaux complète le bâtiment central, qui avec son design minimaliste étonnant ouvre la voie à de nouvelles créations design de lieux.
Et si vous aimez les écuries design, découvrez celles créées par Tadeo Ando pour Tom Ford.
Place/ La Pampa, General Rodríguez, Argentina
Architect(e)/ Estudio Ramos
Information/ The Cool Hunter