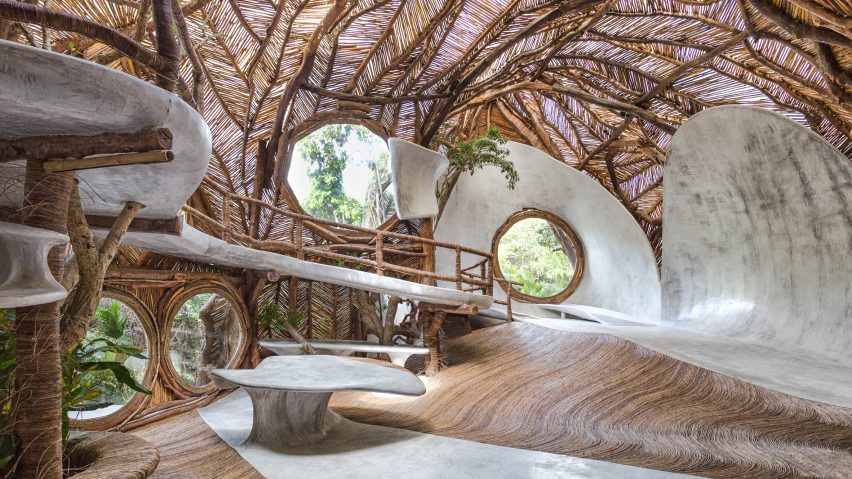 This is hut, for sure, but what for ? You can't guess. Just read.
Why should art gallery be white and in Cosmopolitan cities ?
This beautiful organic place is an art gallery, recently opened by the grand-son of Peggy Guggenheim, in Tulum, Mexico. This place is completely immersed into the tropical surrounding in a magnificent manner. For sure, all art presented here will have a specific flavor.
Ce lieu ressemble à une hutte, c'est sûr, mais à quoi peut-elle bien servir ? Impossible de le deviner. Car après tout, pourquoi une galerie d'art devrait-elle être toujoursblanche et dans les villes cosmopolites ?
Ce beau lieu, organique et natural, est une galerie d'art, récemment ouverte par le petit-fils de Peggy Guggenheim, à Tulum, au Mexique. Une galerie est complètement et magnifiquement immergée dans son environnement tropical. Il est sûr que l'art présenté ici aura une saveur spécifique.
Place/ IK Lab, Tulum, Mexico
Architect(e)/ Jorge Eduardo Neira Sterkel
Information/ Carnet de Notes