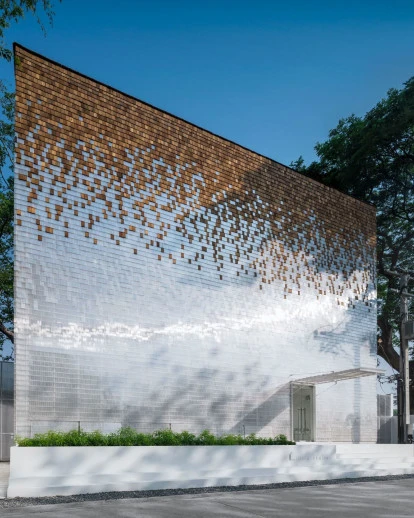 What is behind this glitter facade ? A little shelter.
This little shelter is a Boutique hotel in Changmai. The building had taken the idea of shelter quite literally, but in such a beautiful way. The one-door facade opens to a small hotel, with all rooms turned towards the back of the building and its pool.
Ce "Little Shelter", petit abri, est un Boutique hôtel à Changmai. Le bâtiment a pris l'idée d'abri littéralement, avec cette façade entièrement fermée, mais d'une si élégante manière. La façade à une porte s'ouvre sur un petit hôtel dont toutes les chambres sont tournées vers l'arrière du bâtiment et sa piscine.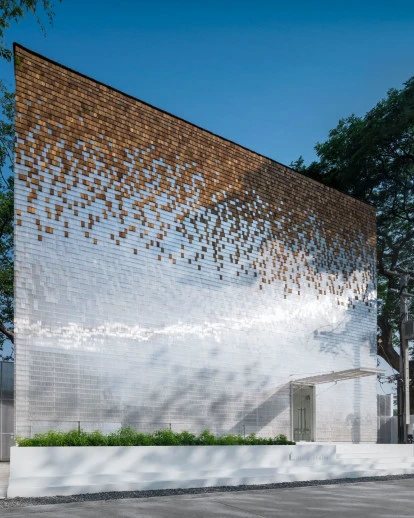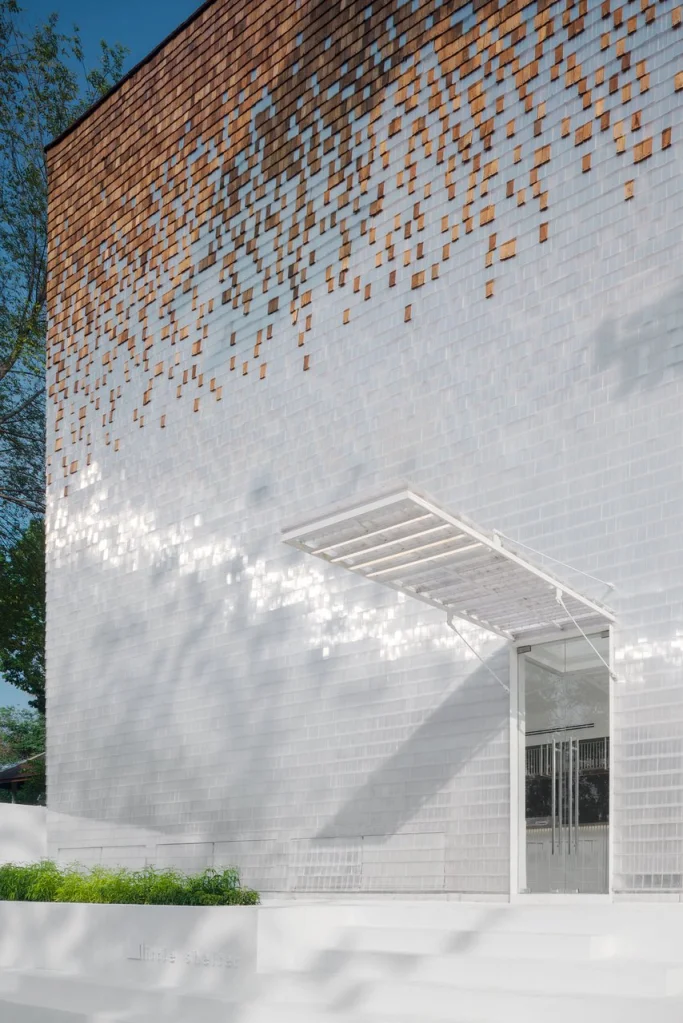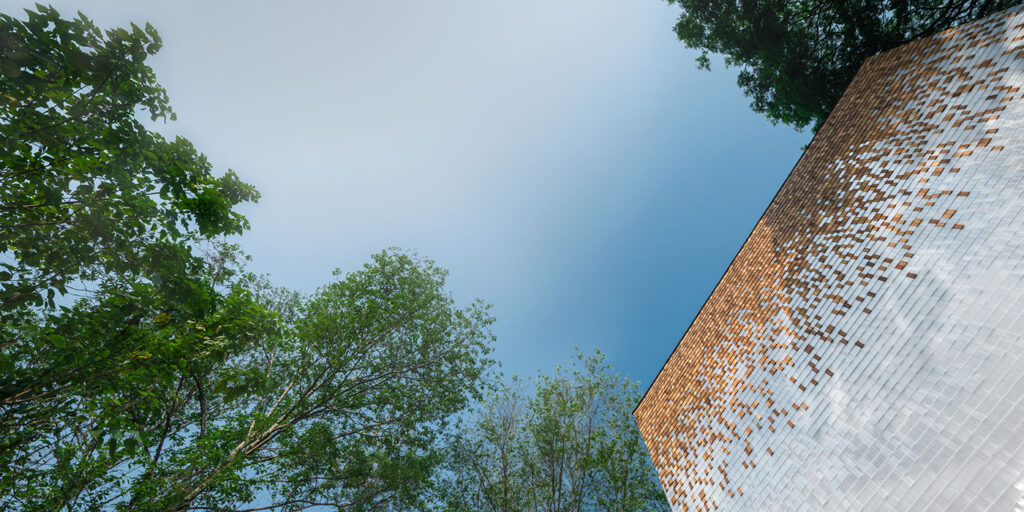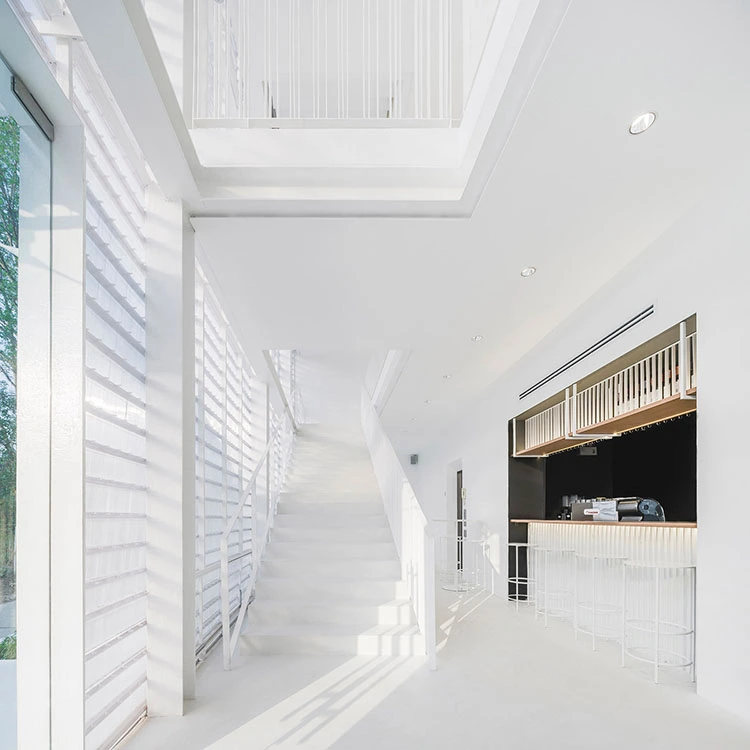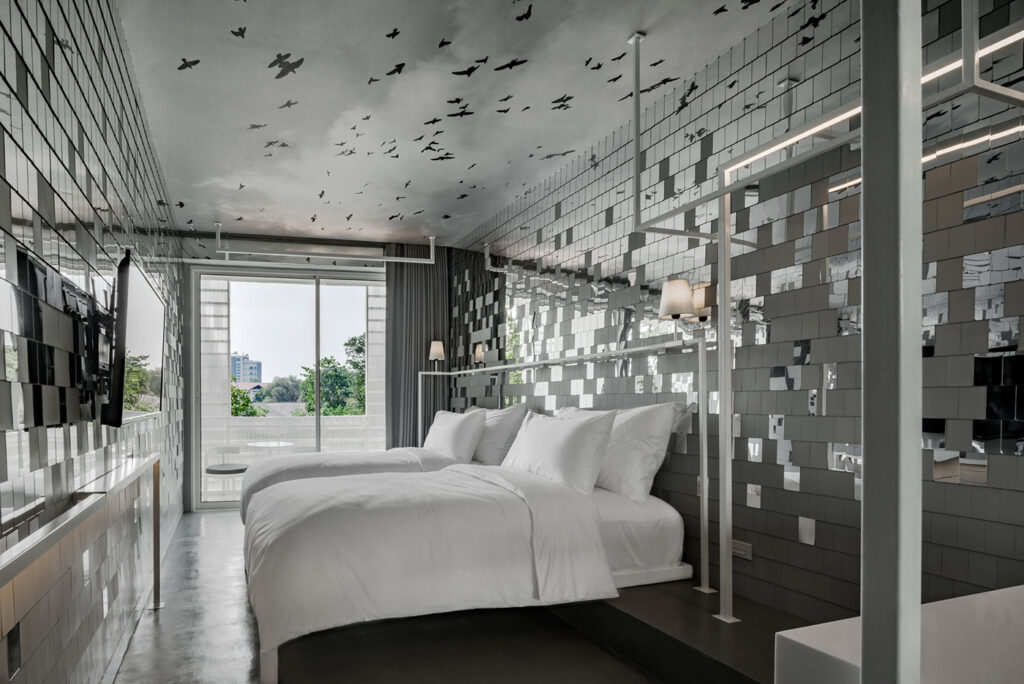 Place/ Little Shelter Hotel, ChangMai, Thailand
Design/ Department of Architecture, Thailand
Information/ Designboom