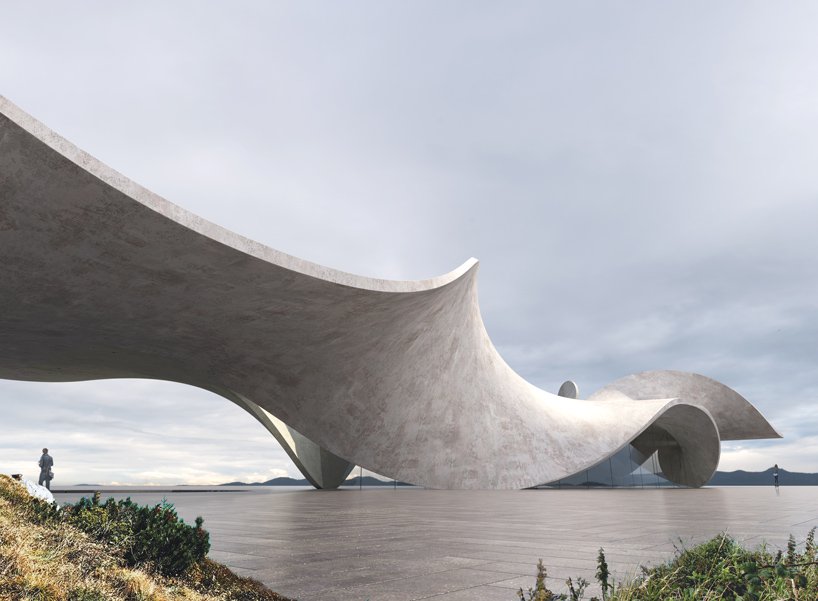 A Museum, a sculpture ? Not at all. Check it out.
This amazing form hosts a house. A simple house.
Its living spaces are situated beneath the arches and their glass walls have views out to the hillside landscape. Yet, this is still a dream, but it would be incredible, wouldn't it ?
Cette forme incroyable, cette spirale gigantesque est une maison. Une simple maison. Ses espaces de vie sont situés sous les arches et les murs en verre offrent une vue sur les paysage vallonnés environnant. C'est encore un rêve mais ce serait magnifique, n'est ce pas?
Place/ Twine House
Architect(e)/ Antony Gibbon
Information/ Dezeen