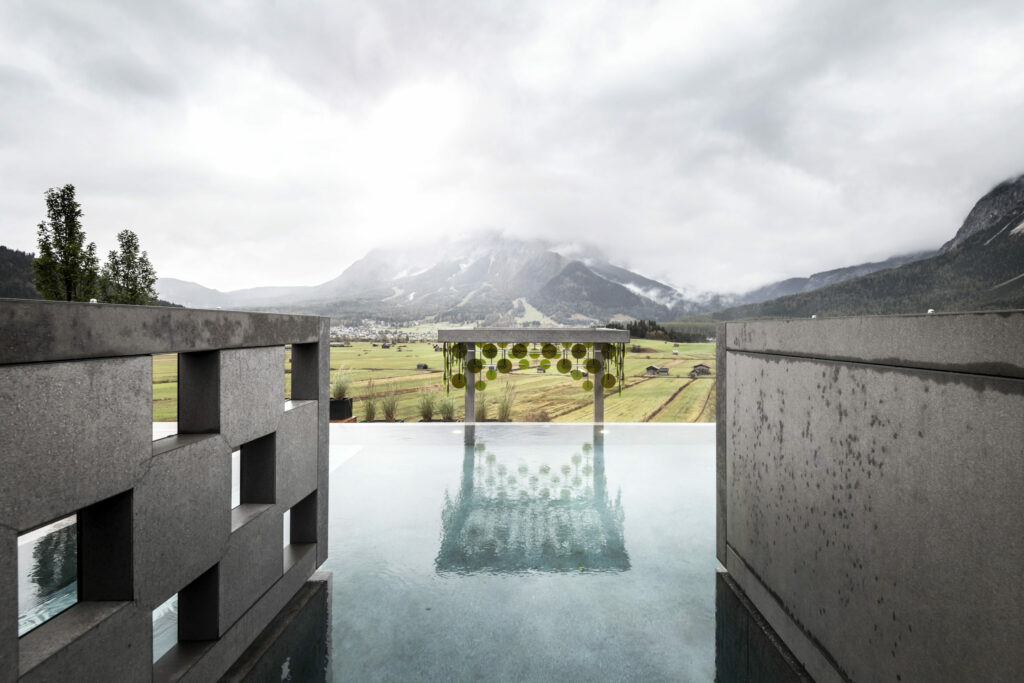 This place aims at stirring new emotions in visitors and we have no doubt they will manage to do so.
Why is this place called a Theatrical Spa? Because relaxation areas were developed to look like theatre stages with a view across the majestic Zugspitze mountain, which has been a major inspiration for the project.
The contemporary structure of glass and cement is in contant dialogue with the surrounding natural environment and enables its visitors to admire the outstanding village and mountain landscape. The swimming pool is also a natural extension of the wellness area that links together inside and outdoor spaces.
The challenge of creating a theatrical spa is met!
---
Ce lieu a pour but de susciter de nouvelles émotions chez les visiteurs et nous n'avons aucun doute sur le fait qu'il y arrive.
Pourquoi parle-t-on de spa théâtral ? Parce que les espaces de détente ont été pensés comme une scène de théâtre qui donne sur la majestueuse montagne Zugspitze. La montagne a d'ailleurs été une inspiration majeure pour ce projet.
La structure contemporaine de verre et de ciment est source d'un dialogue constant avec la nature environnante et permet à ses hôtes d'admirer le paysage exceptionnel du village et de la montagne. La piscine est également une extension naturelle de l'espace spa, qui lie gracieusement intérieur et extérieur.
Le défi de créer un spa théâtral est relevé!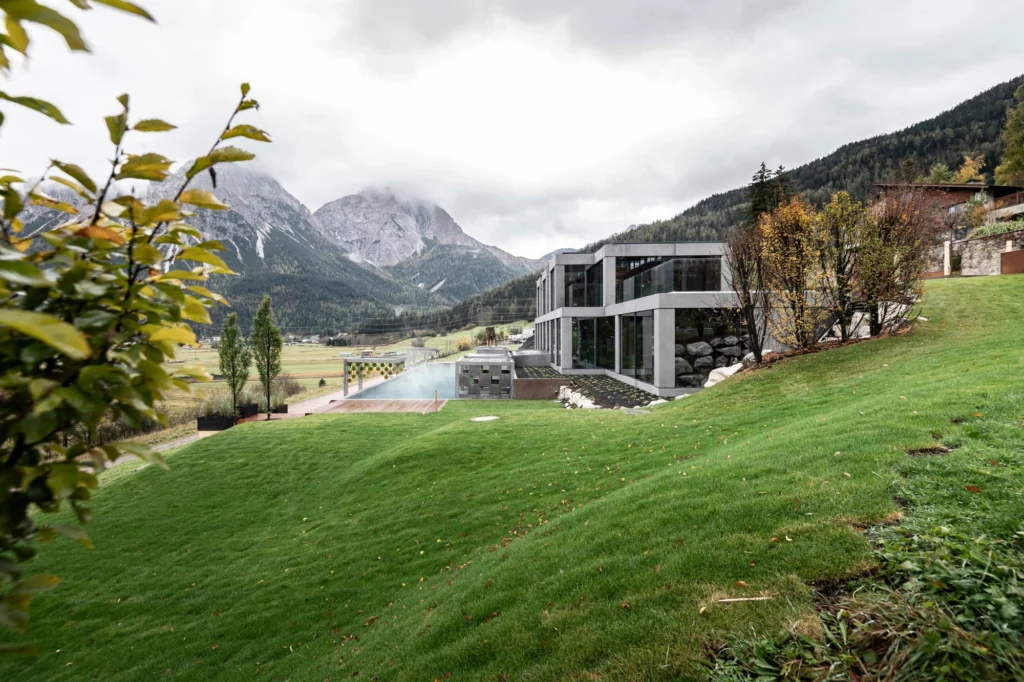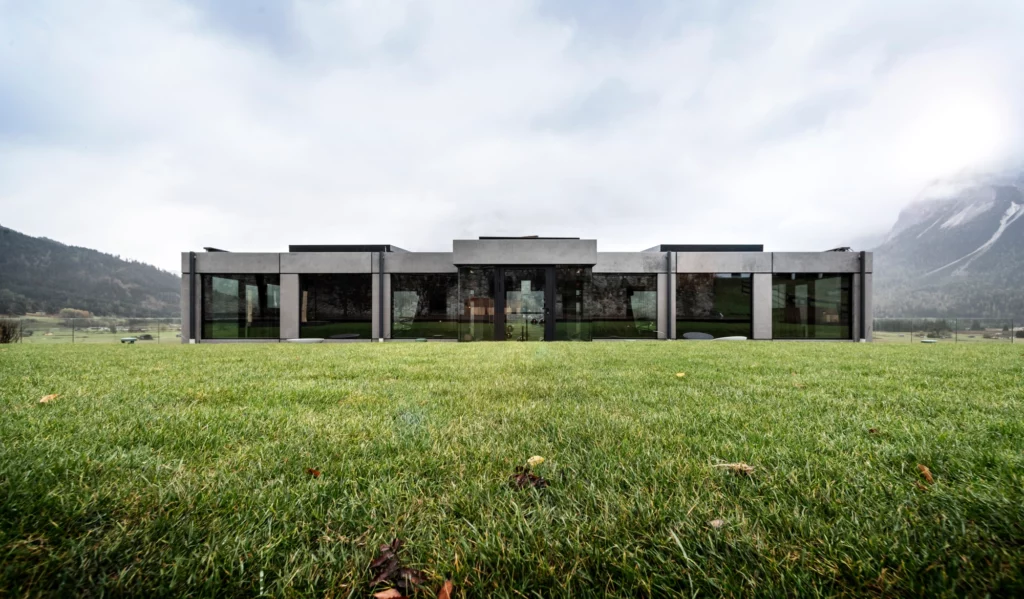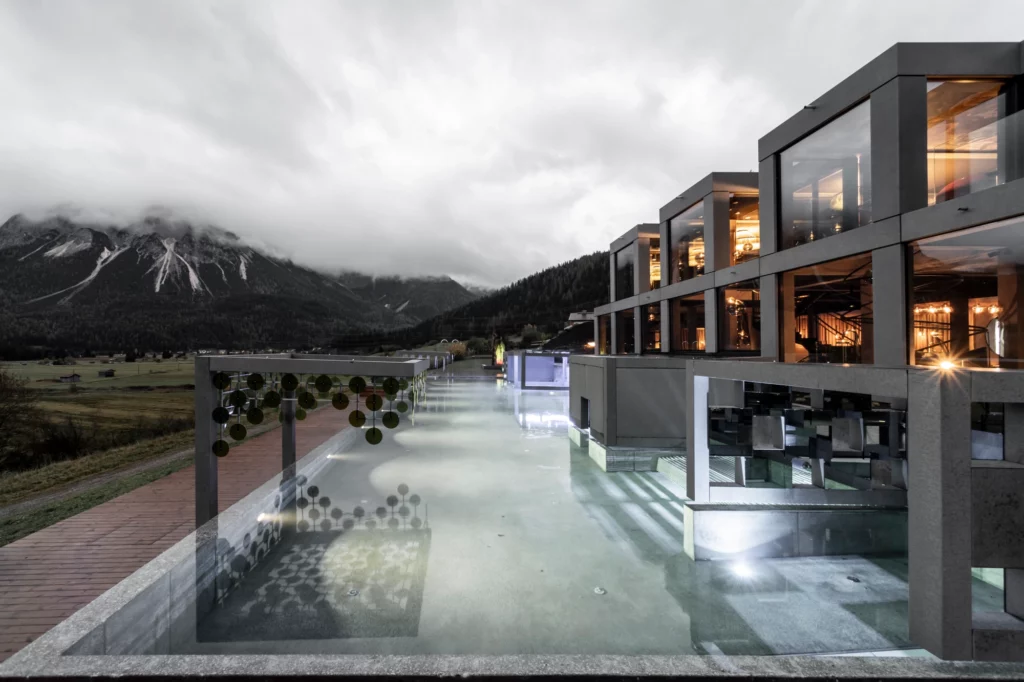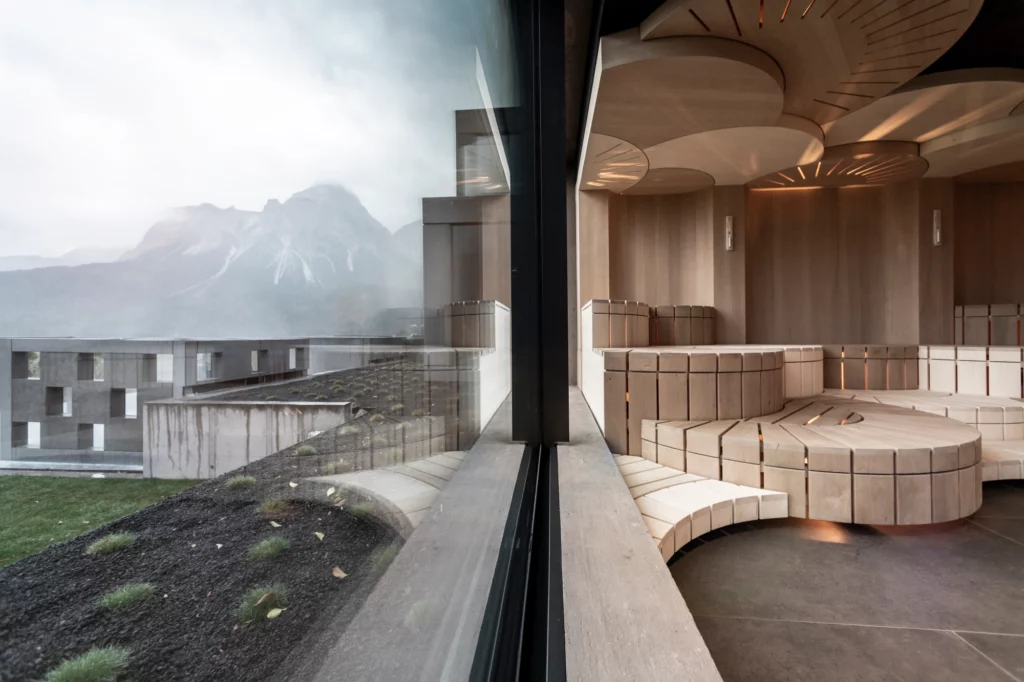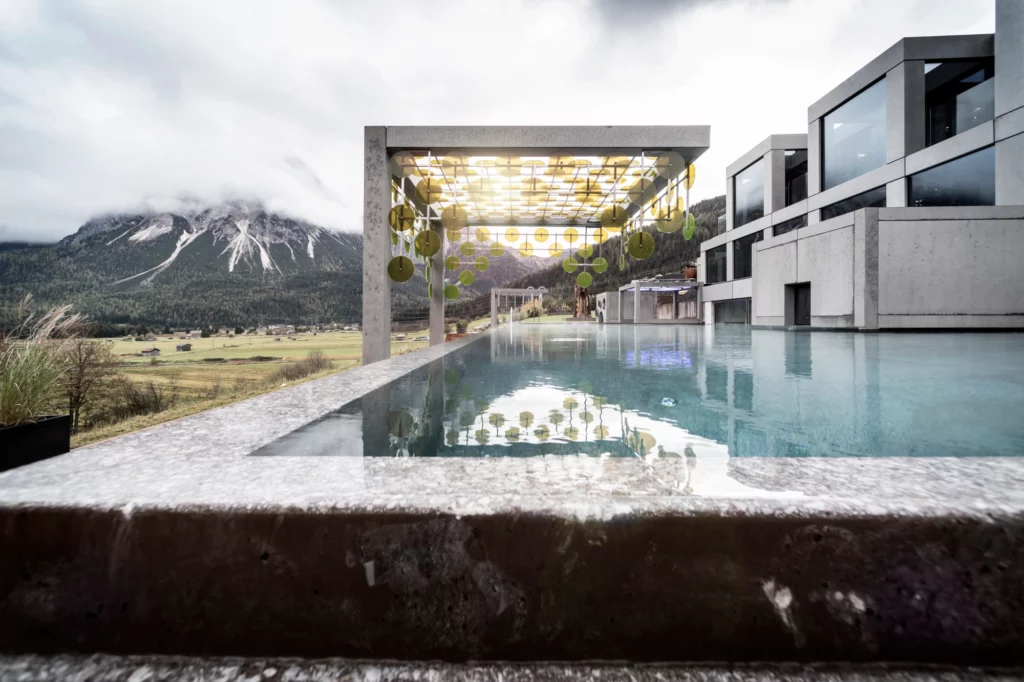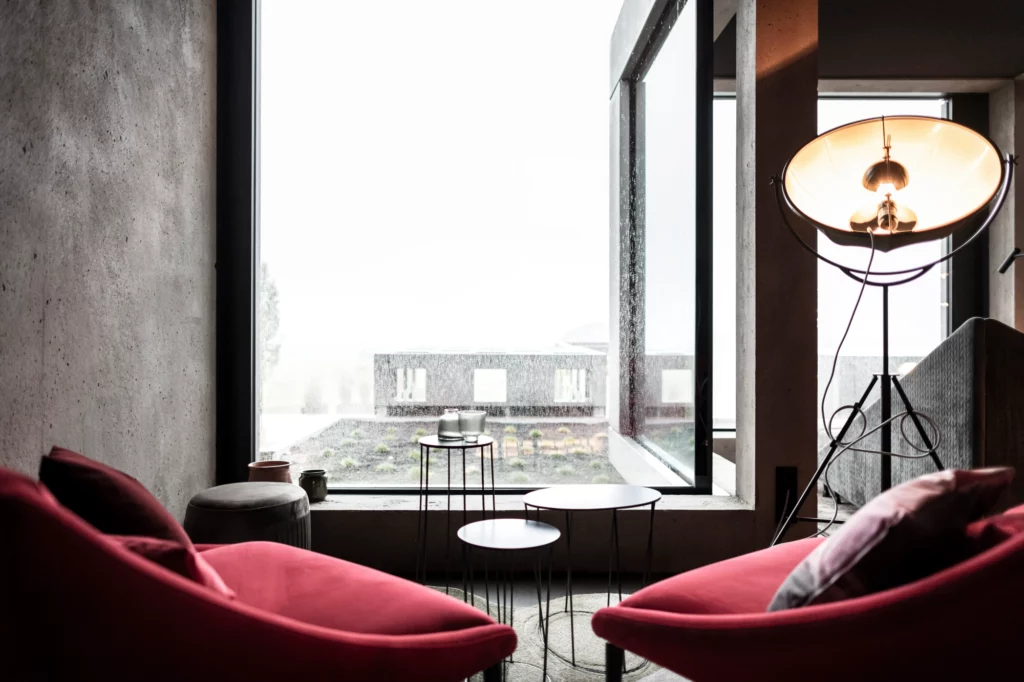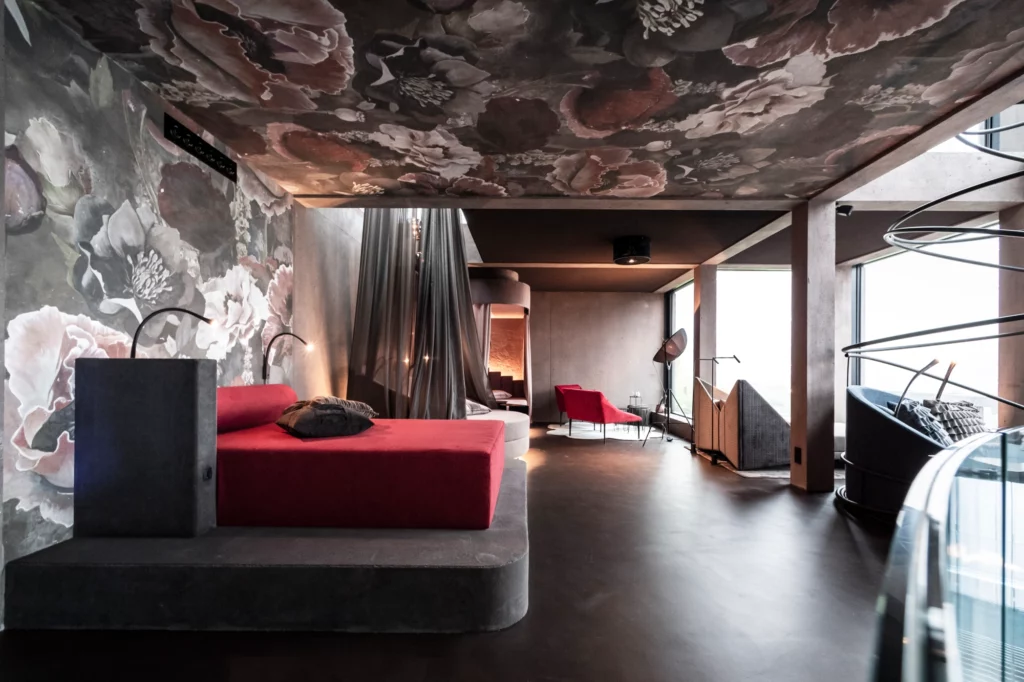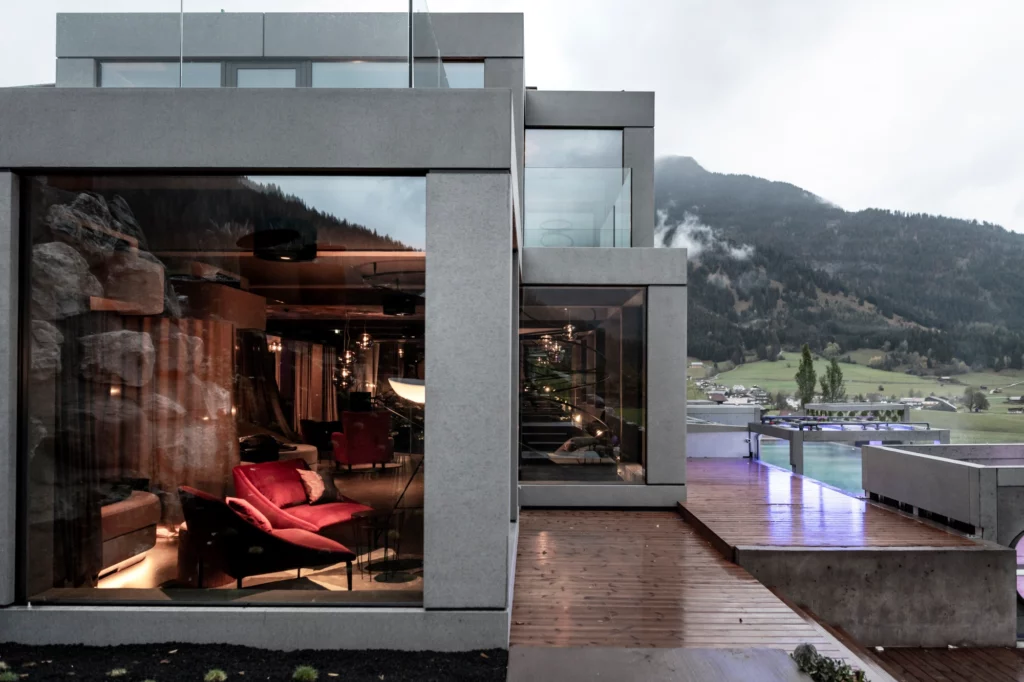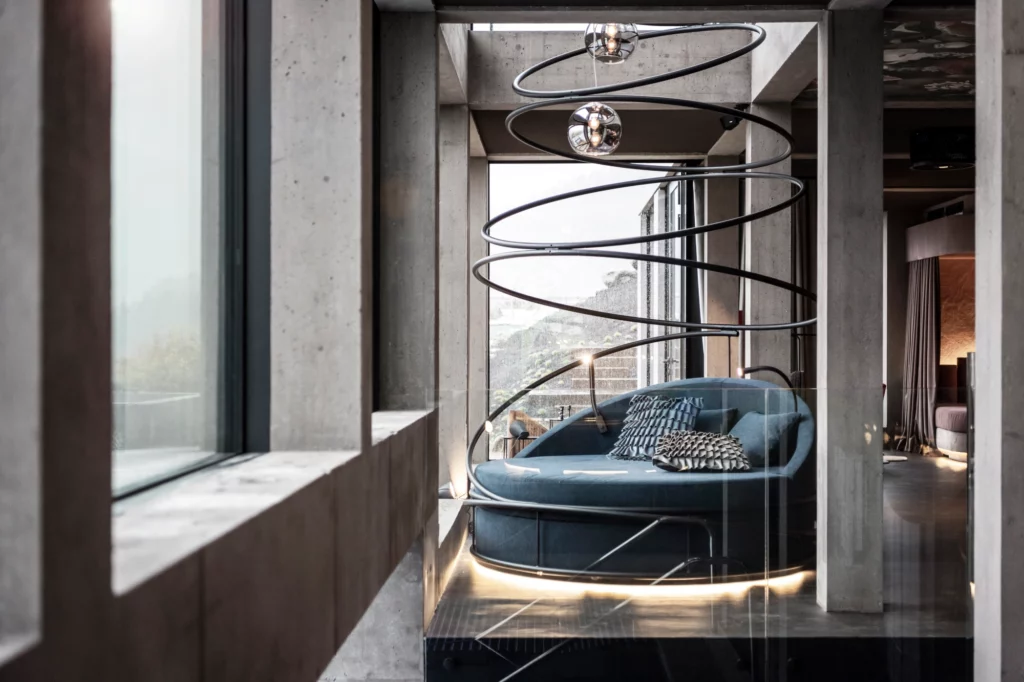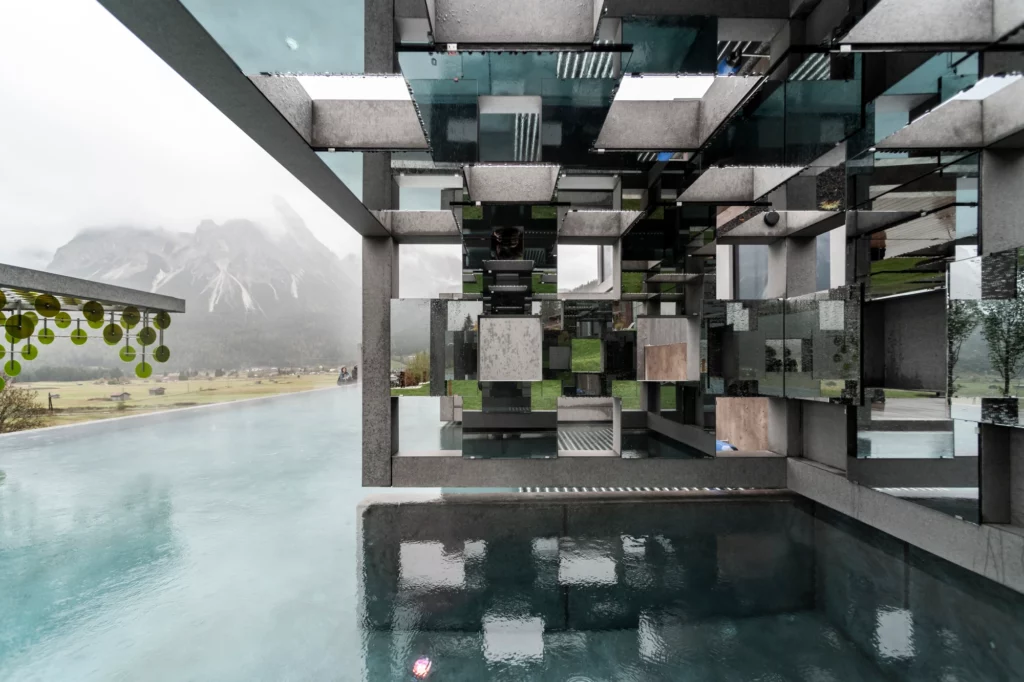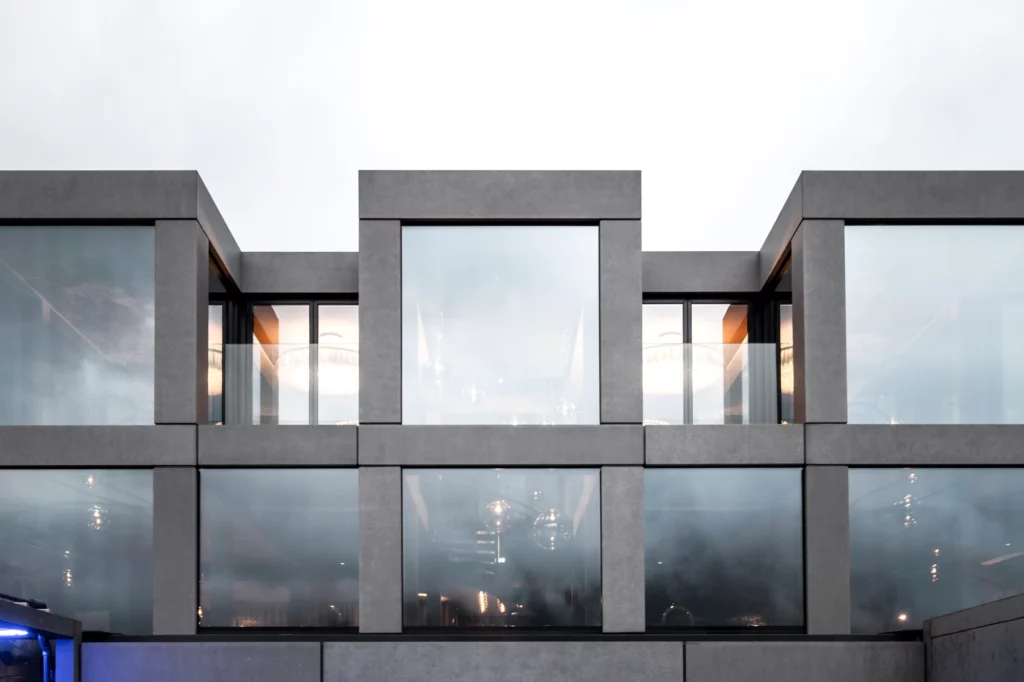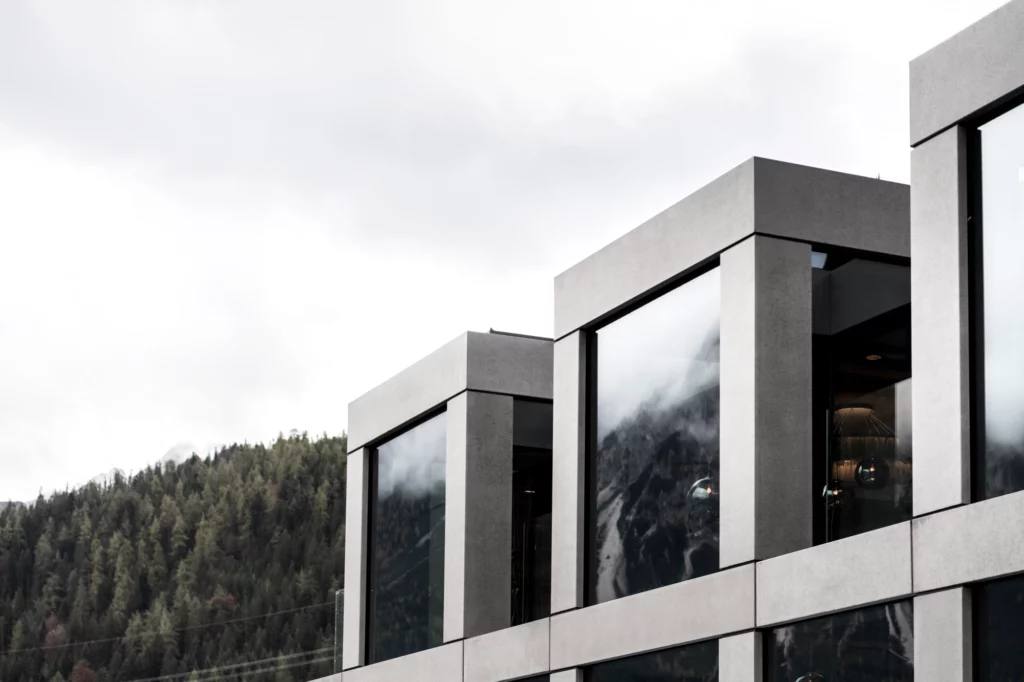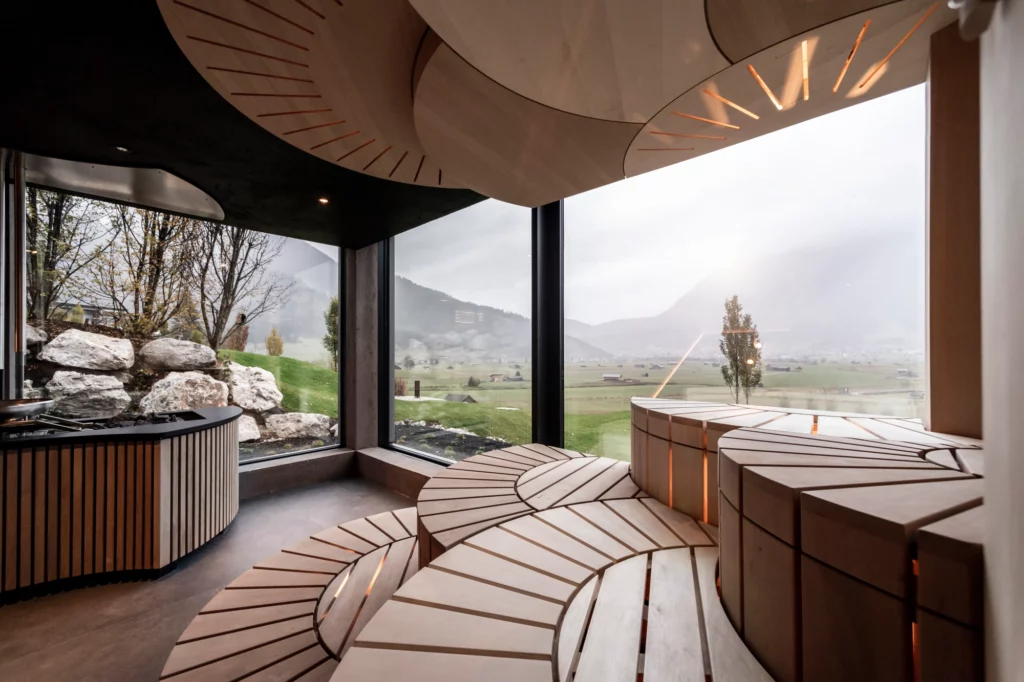 Place/ MOHR Life Resort, Lermoos, Austria
Architect(e)/ noa* network of architecture
Photographes/ Alex Filz
Information/ Architizer