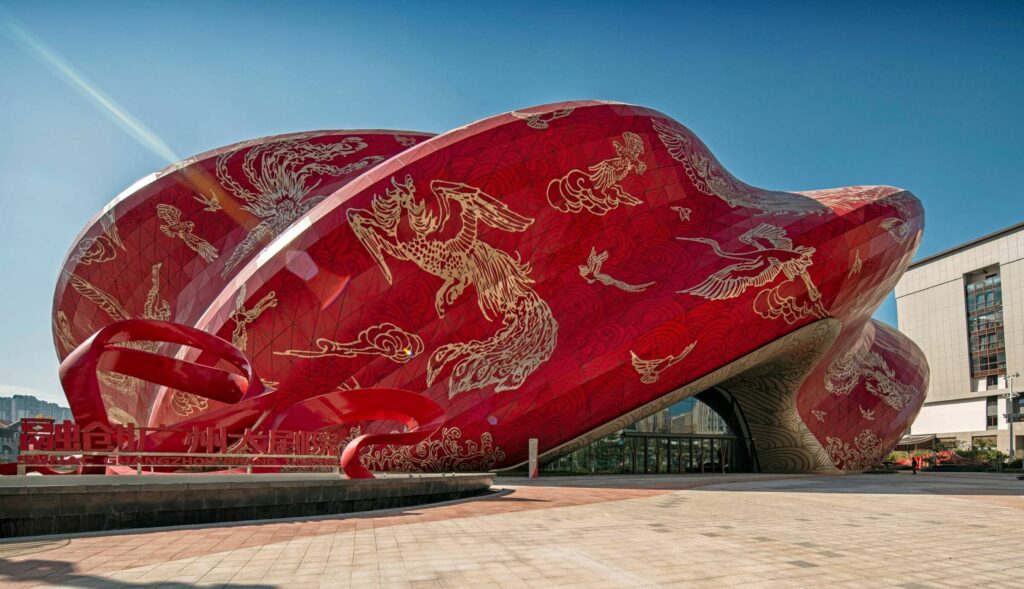 When contemporary architecture pays homage to a country's history.
In the birthplace of the « Silk Road on the Sea », Sunac Ghanghzou Grand Theatre had to make a reference to its history. The concept has been inspired by Chinese traditional silk patterns and especially by silk embroideries of the artist Zhang Hongfei.
As a result, the theater looks like a stunning silk ribbon floating in the air. Even the entries look like a tucked ribbon. Tattoo art depicts with modernity the local myth of « 100 Birds Paying Homage to the Phoenix ». At the end of the day, this contemporary building nurtures the coming generation with the country's historical background.
---
Quand l'architecture contemporaine rend hommage à l'histoire d'un pays.
Au coeur du berceau de la « Route de la Soie sur la Mer », le Grand Théâtre de Sunac à Ghanghzou se devait de faire référence à son histoire. Le bâtiment a ainsi été inspiré des motifs traditionnels chinois et notamment des broderies sur soie de l'artiste Zhang Hongfei.
Et de fait, le théâtre ressemble à un magnifique ruban de soie flottant dans l'air. Même les entrées ressemblent à un ruban qui aurait été replié. Les tatouages de façade représentent avec modernité le mythe local des « 100 oiseaux rendant hommage au phénix ». Un lieu magique qui prend sa place de façon très contemporaine dans l'histoire de son pays.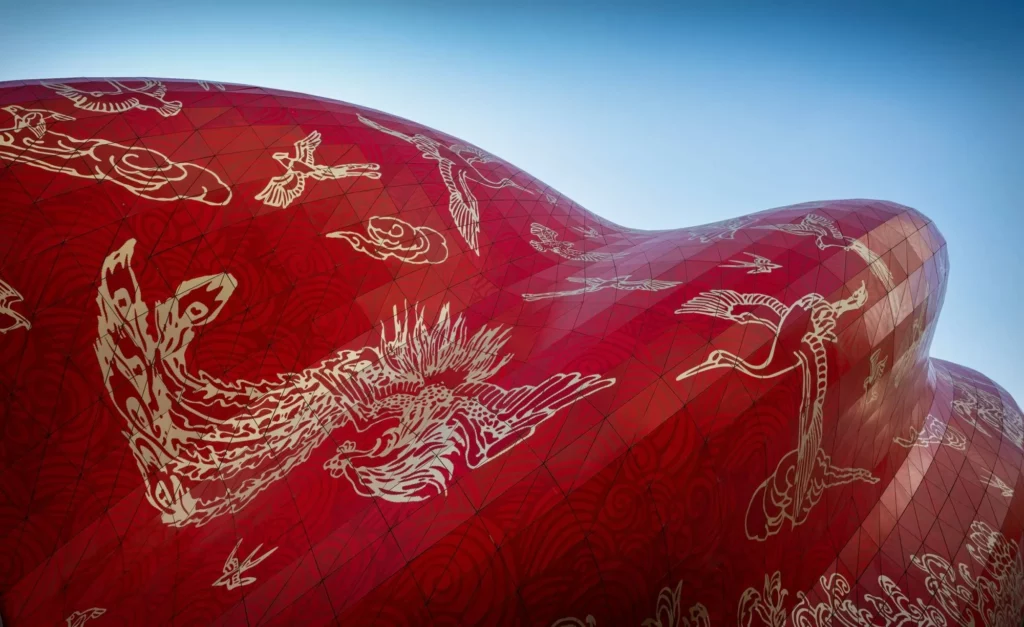 Place/ Sunac Guangzhou Grand Theatre, Guangzhou, China
Architect(e)/ SCA | Steven Chilton Architects
Photographes/ © Chong-Art Photography
Information/ Archello