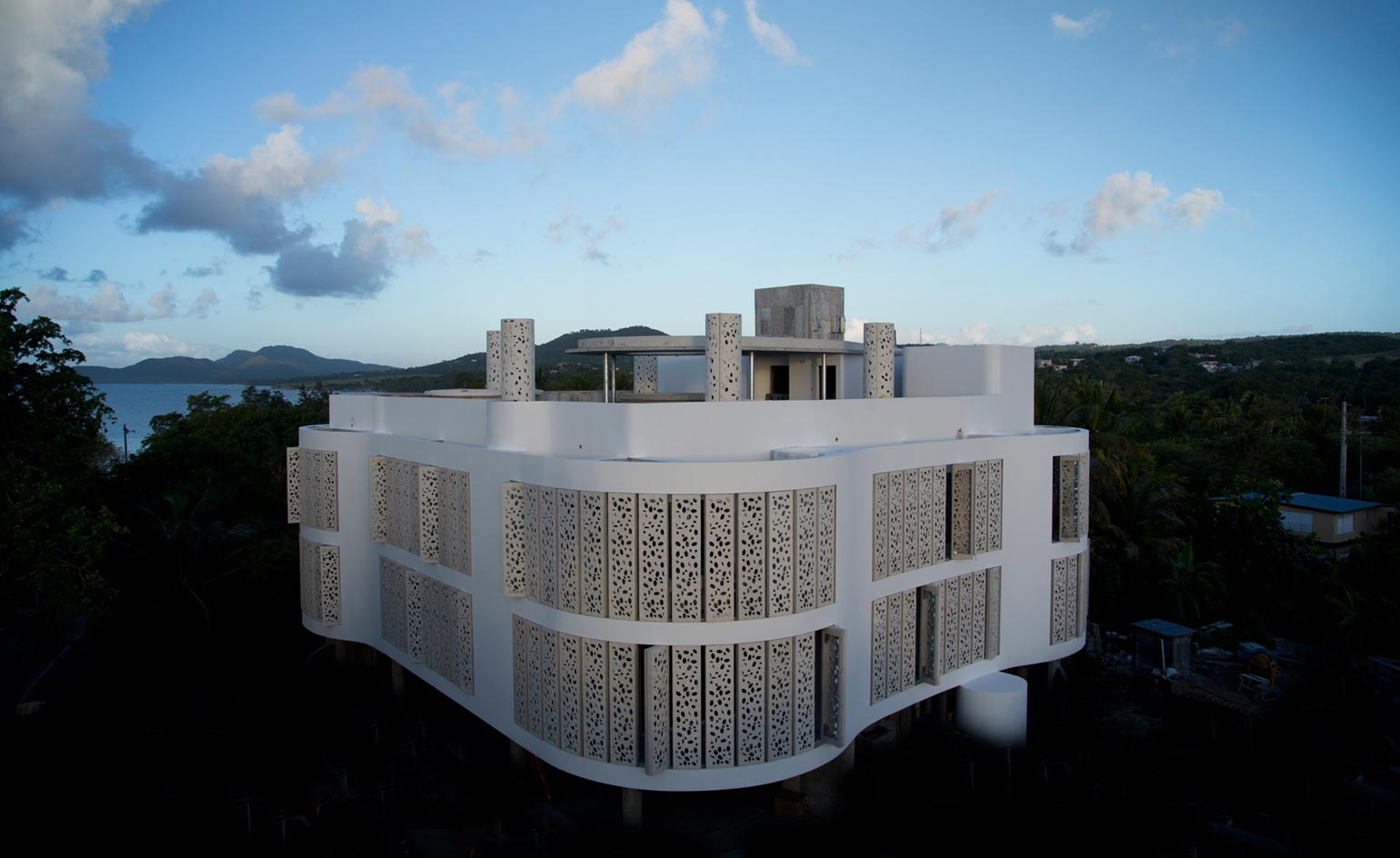 Meet El Blok, a wonderful 22 rooms eco-hotel in Puerto Rico.  And a perfect demonstration on how green can a local, creative and beautiful hotel be.
Eco & local: the hotel produces its own energy and hot water thanks to solar panels and protects the inside places with clever outside protections. All furniture is sorted locally.
Artistic: you can discover in the various areas a collection of coconut fibre sculptures by San Juan-based artists Jamie and Javier Suarez.
Enjoy a different hospitality approach next time you travel to Puerto Rico.
Découvrez El Blok, un merveilleux éco-hôtel de 22 chambres à Puerto Rico. Et la parfaite démonstration que la beauté peut être écologique, locale et créative.
Ecologique & local: l'hôtel produit sa propre énergie et l'eau chaude grâce à des panneaux solaires et protège les espaces intérieurs grâce à des moucharabié élégants. Tous les meubles sont produits localement.
Artistique: vous pouvez découvrir dans les différentes parties de l'hôtel, une collection de sculptures en fibre de noix de coco par les artistes Juan San Jamie et Javier Suarez.
Profitez d'une approche hôtelière différente lors de votre prochain voyage à Puerto Rico.
Place/ El Blok, Vieques, Puerto Rico
Information/ wallpaper