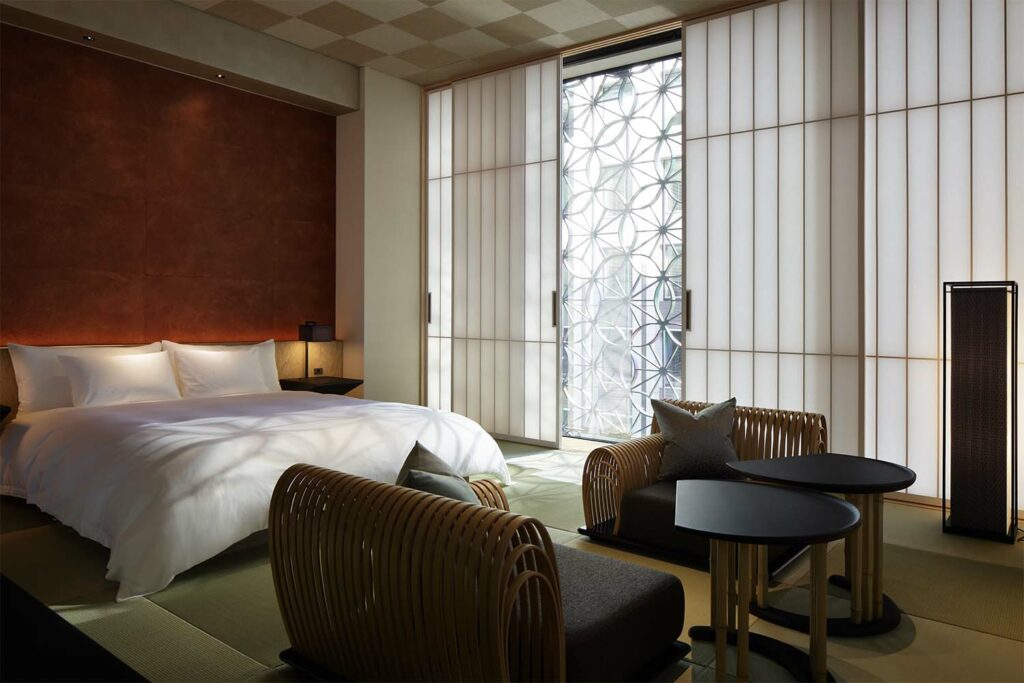 Ryokan are the traditional guest accommodations in Japan. Delicate and very qualitative. But when you blend it with modernity, it becomes gorgeous. Check it out!
A 17 storey building set in the financial district, the Hoshinoya hotel is organized by level, each a kind of ryokan by itself, proposing 6 rooms and a common living area. All the japanese art of understated luxury is here: tatami flooring, washi paper shoji screens, low-lying furnishings and soft considered lighting. A jewel that must get in your list of next-to-see hotels.
Les Ryokan sont les chambres d'hôtes traditionnelles au Japon. Délicates et très qualitative. En les mélangeant avec la modernité, ils deviennent magnifique.
L'hôtel Hoshinoya est un bâtiment de 17 étages situé dans le quartier financier. Il est organisé par niveau en proposant à chaque étage comme une petite auberge: 6 chambres et une salle de séjour commune. Tout l'art japonais du luxe discret est ici présent: un sol en tatami, des écrans de séparation en papier washi, des mobilier bas et un éclairage doux. Un bijou qui doit absolument entrer en haut de votre liste des prochains les hôtels à essayer.
Place/ Hoshinoya hotel, Tokyo, Japan
Information/ Wallpaper