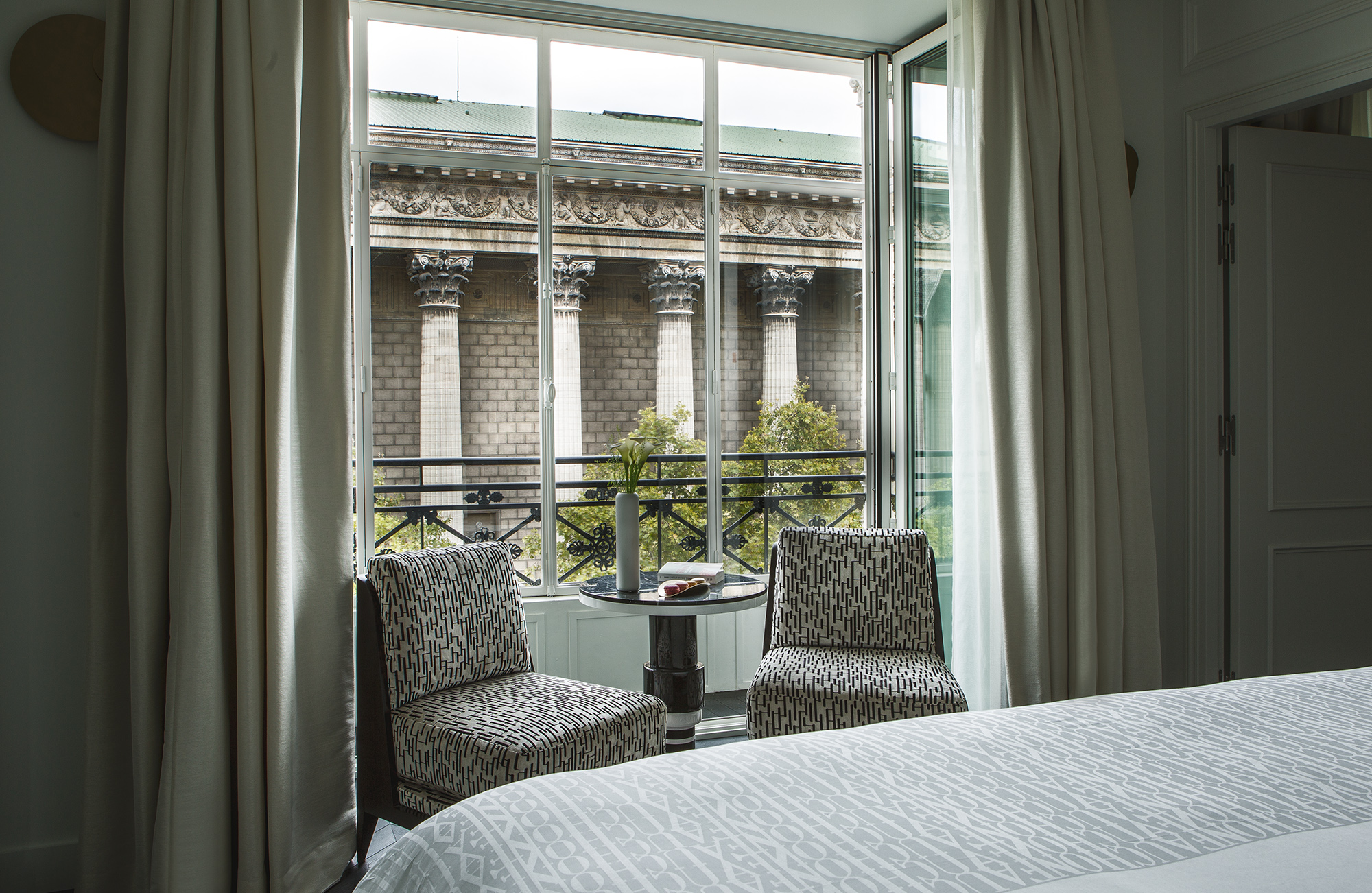 This week-end, Paris saw the opening of the first Fauchon L'Hôtel, on one of the city's historic square, place de la Madeleine.
Fauchon L'Hôtel is the hotel brand of the famous Gourmet Parisian brand Fauchon. This brand will deploy internationally in a selected network of Luxury Boutique Hotels.
This is the first time a Gourmet brand becomes a hotel brand. And seeing the result, we wonder why people might be surprised at the idea.
Fauchon L'Hôtel Paris features all the key aspects of this brand: a bold, arty, glamourous image proposing amazing gourmet moments at the Grand Café Fauchon and favoring the full pleasure of a 5* luxury hotel. A pleasure for all the senses, from the beautiful design to the delicious food, from the trendy soundtrack to the delicate scents, not forgetting a choice in materials that will make your skin blush.
If you are in Paris in the coming months, the hotel and the restaurant are worth a visit.
To discover images from the Fauchon Gourmet flagship also on Place de la Madeleine, the visit is here.
Paris a inauguré ce week-end le premier Fauchon L'Hôtel, sur l'une de ses places historiques, la place de la Madeleine.
Fauchon L'Hôtel est la marque hôtelière de la célèbre marque de gastronomie française Fauchon. Et cette marque hôtelière va se déployer dans le monde entier au travers d'un réseau sélectif de Boutique Hotels de Luxe.
C'est la première fois qu'une marque gastronomique devient une marque hôtelière destinée à se développer dans le monde entier. Et en voyant le résultat, on peut se demander pourquoi cela pourrait en surprendre certains.
En effet, on retrouve dans ce premier hôtel parisien tous les aspects clés de la marque : un lieu audacieux, artistique et glamour proposant des moments gastronomiques magiques dans le Grand Café Fauchon et l'expérience sophistiquée d'un hôtel 5 étoiles de luxe. Un plaisir pour tous les sens, du design magnifique à la cuisine délicieuse, de la bande-son branchée aux parfums délicats, sans oublier le choix des matières qui seront douceur sur votre peau.
Si vous venez à Paris dans les mois à venir, l'hôtel et le restaurant valent le détour.
Pour découvrir des images du magasin flagship de Fauchon, également situé sur la place de la Madeleine, c'est ici.
Place/ Fauchon L'Hôtel Paris, France
Design/ Affine Design (Richard Martinet) & L'Atelier Paluel Marmont
Pictures/ Gilles Trillard
Concept/ NeoPlaces (Emmanuelle Mordacq)