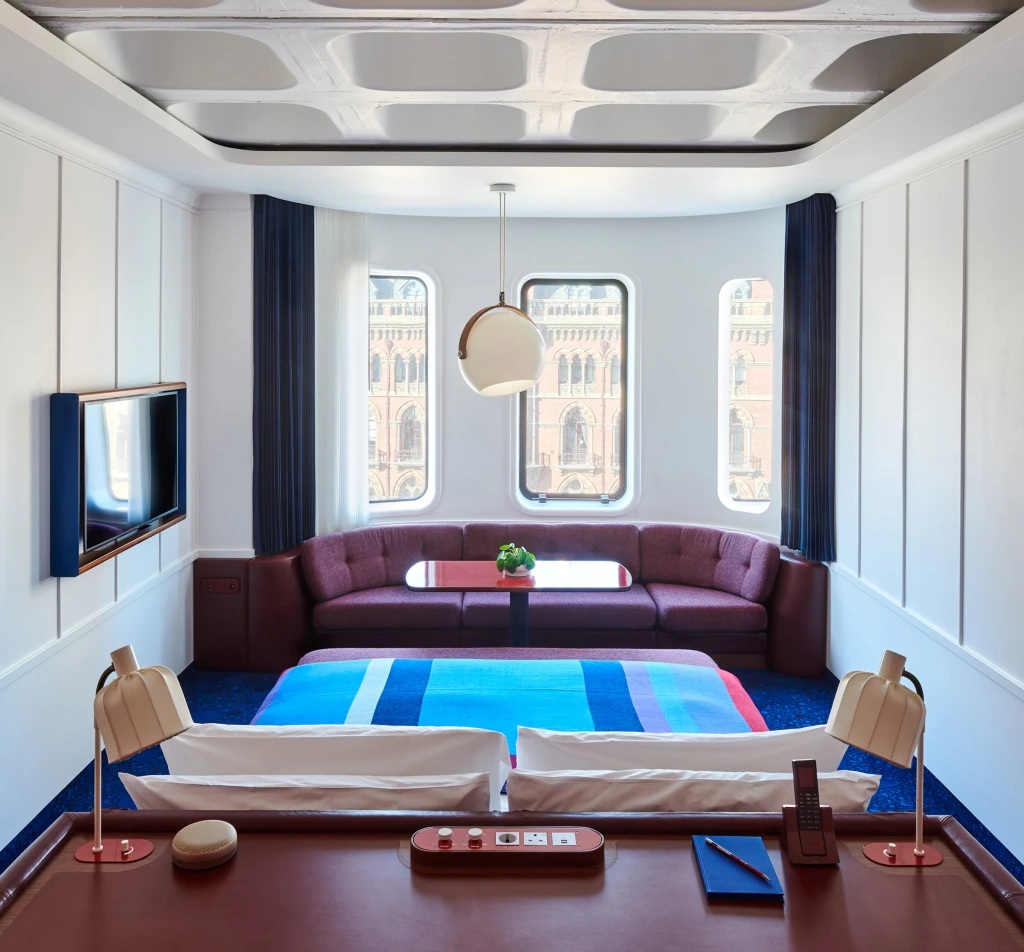 The Standard Hotel coming to Europe with this first hotel in London was much awaited by European Hospitality. Will it change the Lifestyle European Hospitality standards ?
The Standard hotels are know for their minimalist design style and the coolest lifestyle vibe around. The design in London has been brought one step further than the usual style, with extra-color feel while keeping it simple. We will now see how the vibe takes place in this new hotel.
The hotel will host 266 rooms, a bar, a library, a recording studio, and three restaurants, including one on the building's roof.
Les hôtels Standard sont connus pour leur style minimaliste et leur ambiance cool, généralement une référence dans la ville qui les abrite. La conception de celui de Londres a été poussée un peu plus loin que le style habituel, beaucoup plus coloré, tout en restant simple.
L'hôtel possède 266 chambres, un bar, une bibliothèque, un studio d'enregistrement et trois restaurants, dont un sur le toit du bâtiment.
Place/ The Standard Hotel, London, UK
Design/ https://shawnhausmandesign.com
Information/ Wallpaper