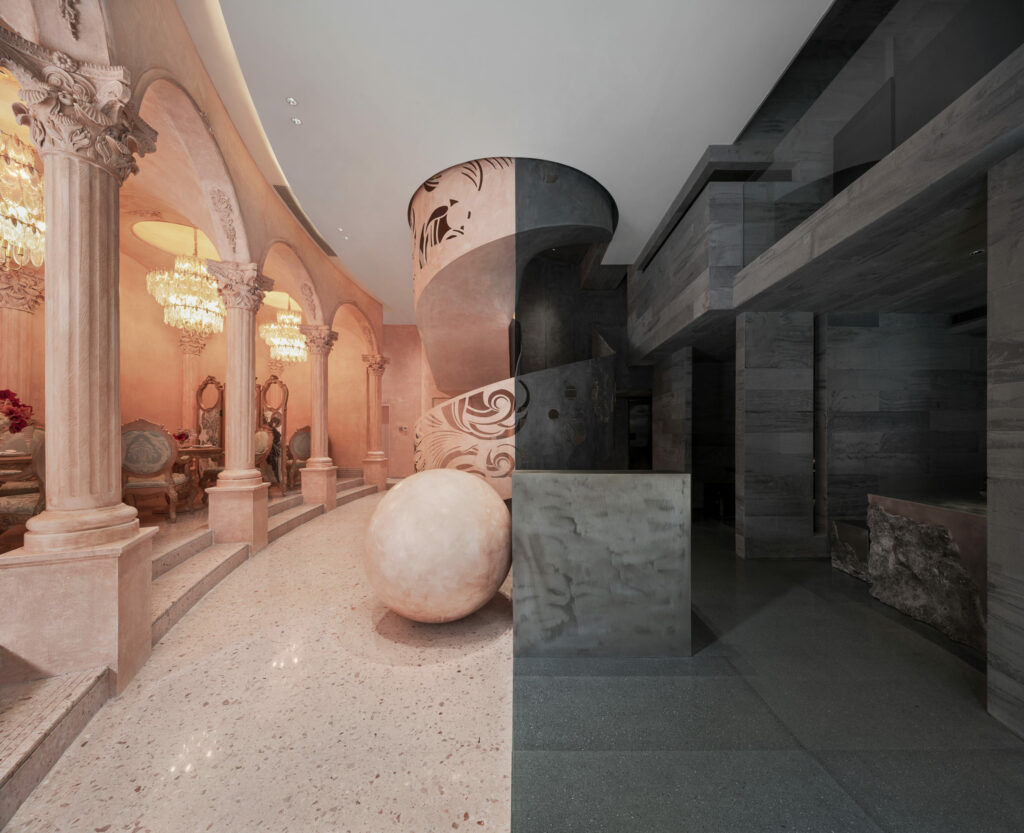 Half round and light, half square and dark… this is an intriguing contrast which almost looks like two juxtaposed pictures.
This dichotomous space is actually a retail space which features both a luxury store and a chic French restaurant in Guangzhou (China). From the French word « Moitié » which means « half », the store has chosen to represent men and women areas through opposed elements of design: the woman collection is showcased in the light pink and round area whereas the men collection is showcased in the black granit and square area.
These two halves are opposed geometrically in the space but blend seamlessly together in the central spiral staircase. Not only designed as an opposition, these halves are also the reflection of an harmonious combination of femininity and masculinity.
Curious about a place that deconstructs gender design stereotypes? Have a look at this surprising café!
---
Pour moitié rond et clair, pour moitié carré et sombre… c'est un contraste intriguant qui donne presque l'impression de regarder deux images juxtaposées.
Cet espace dichotomique est en fait un magasin à Guangzhou (Chine), qui comprend une boutique de luxe et un restaurant français chic. Nommé très logiquement « Moitié », la boutique a choisi de représenter les espaces homme et femme à travers des éléments de design opposés : la collection femme est présentée dans la zone rose clair et ronde tandis que la collection homme est, quant à elle, dans la zone carrée en granit noir.
Ces deux moitiés s'opposent géométriquement dans l'espace mais se rejoignent avec élégance dans l'escalier central en colimaçon. Même si ces moitiés sont conçues comme une opposition, elles se veulent également le reflet d'une combinaison harmonieuse de féminité et de masculinité.
Curieux de découvrir un endroit qui renverse les stéréotypes de genre en design ? Jetez un oeil à ce café au design surprenant !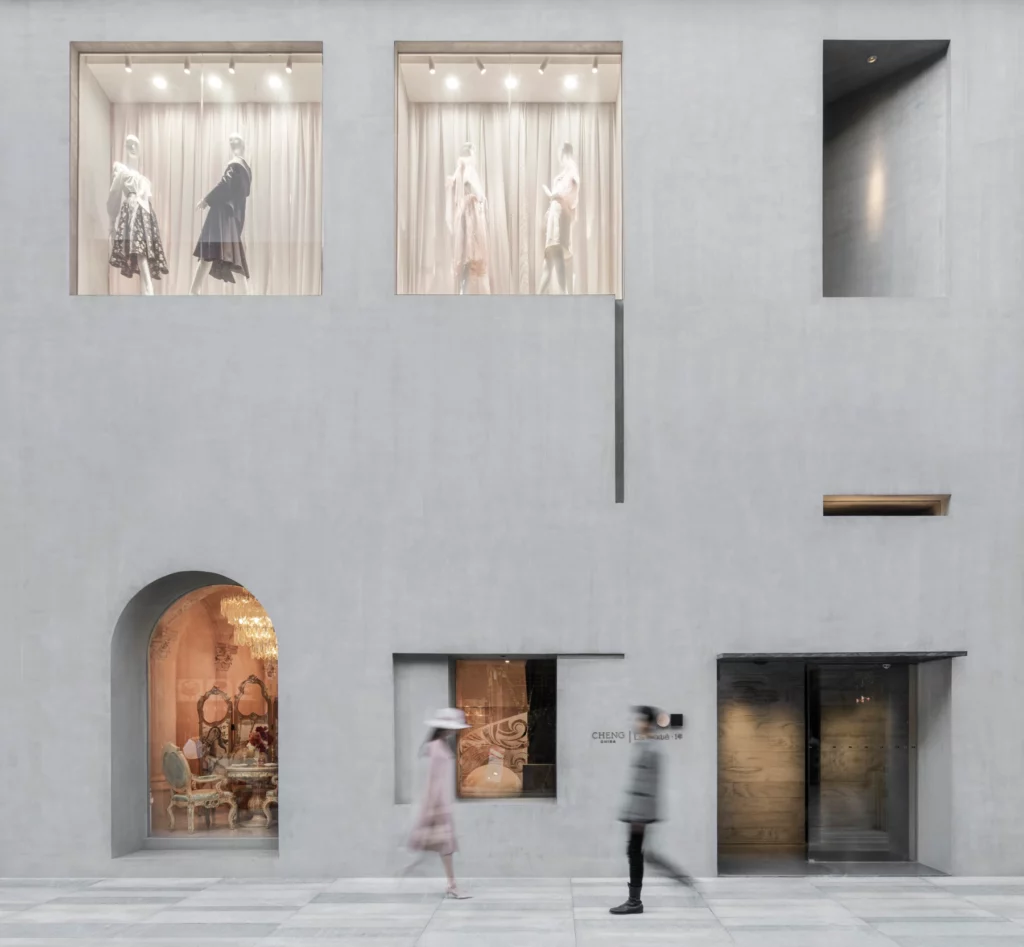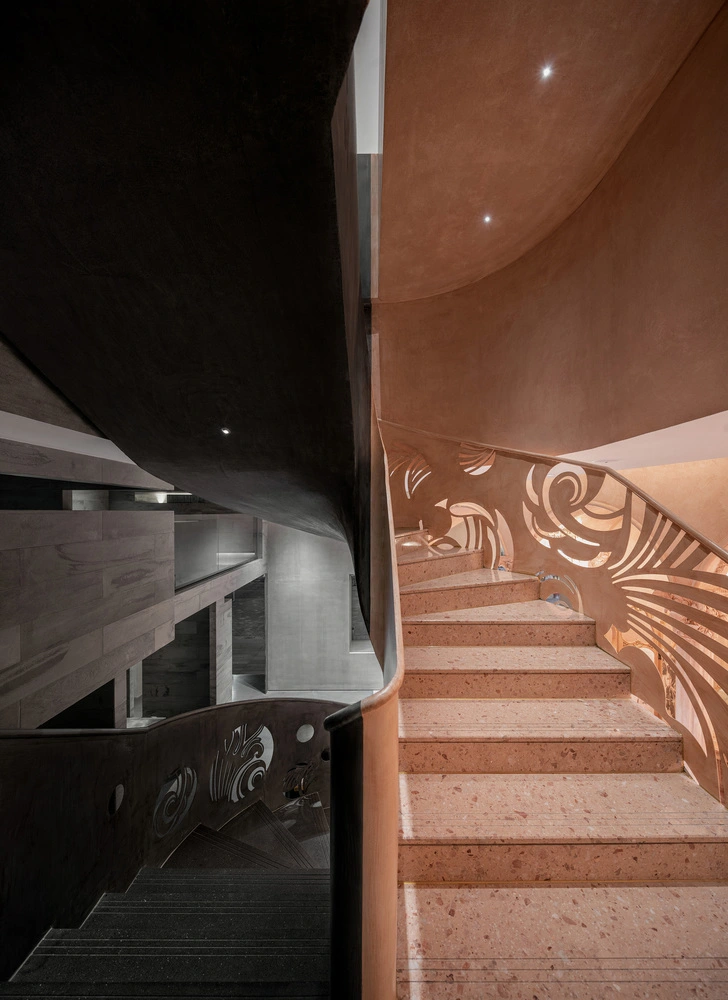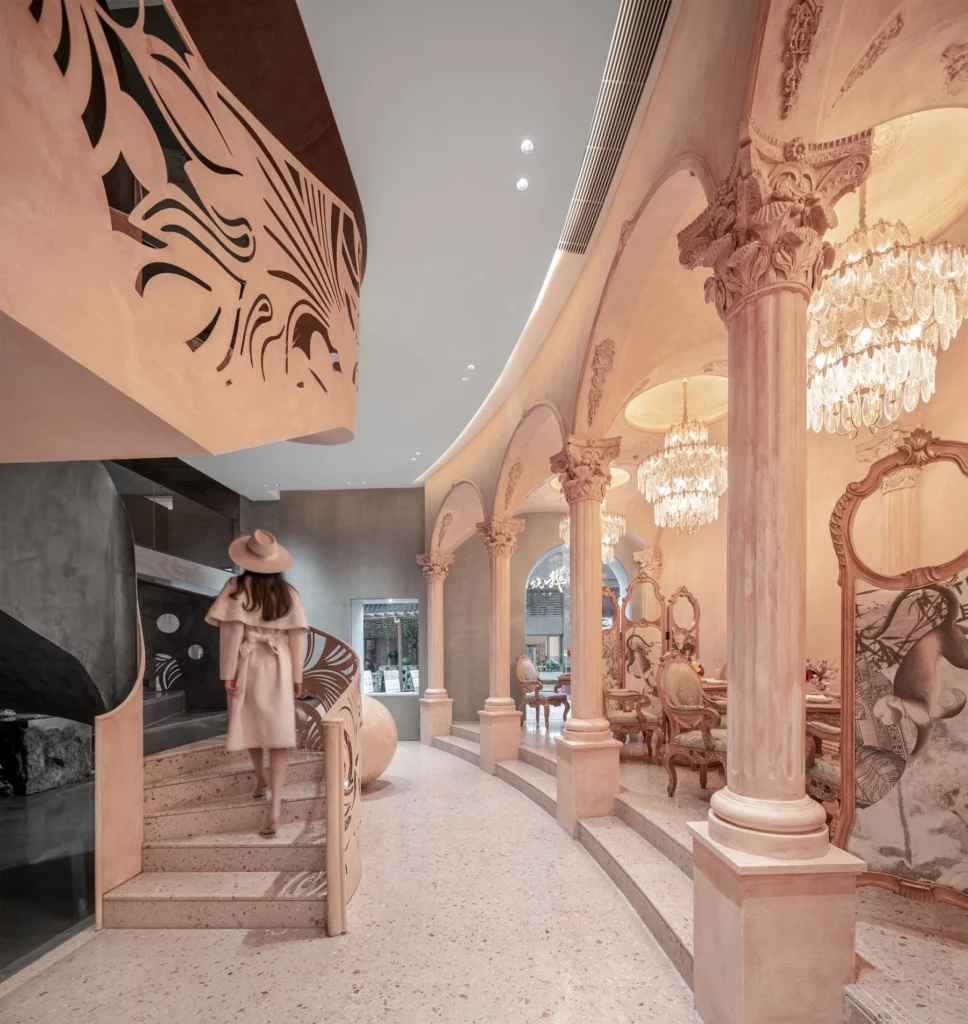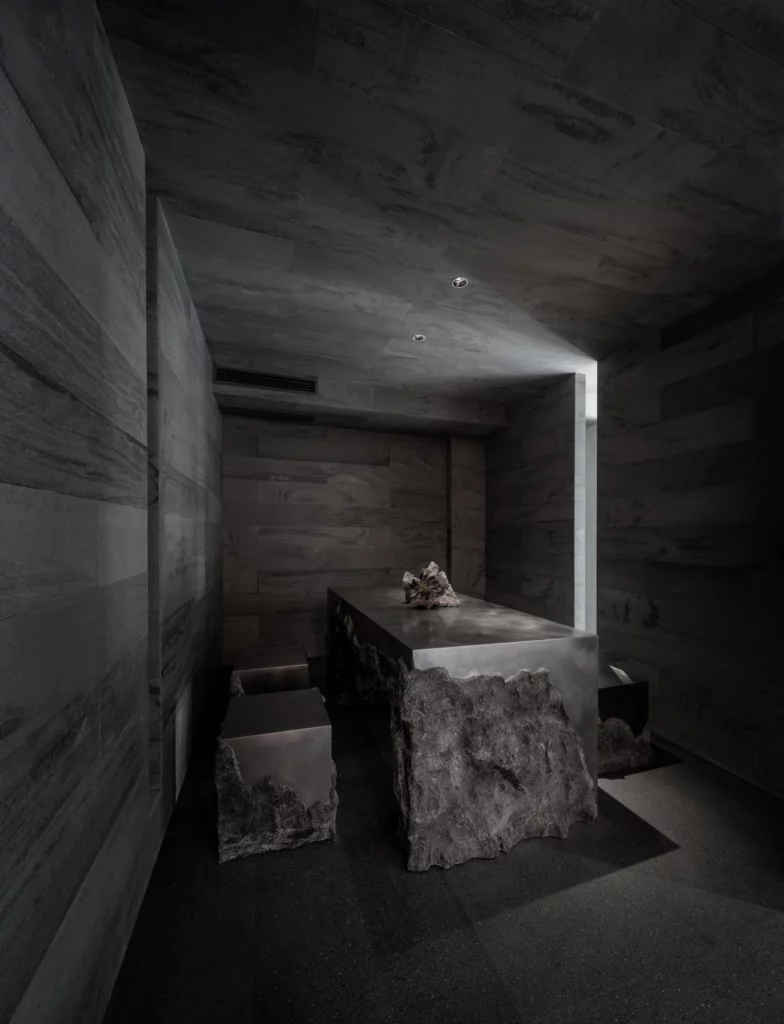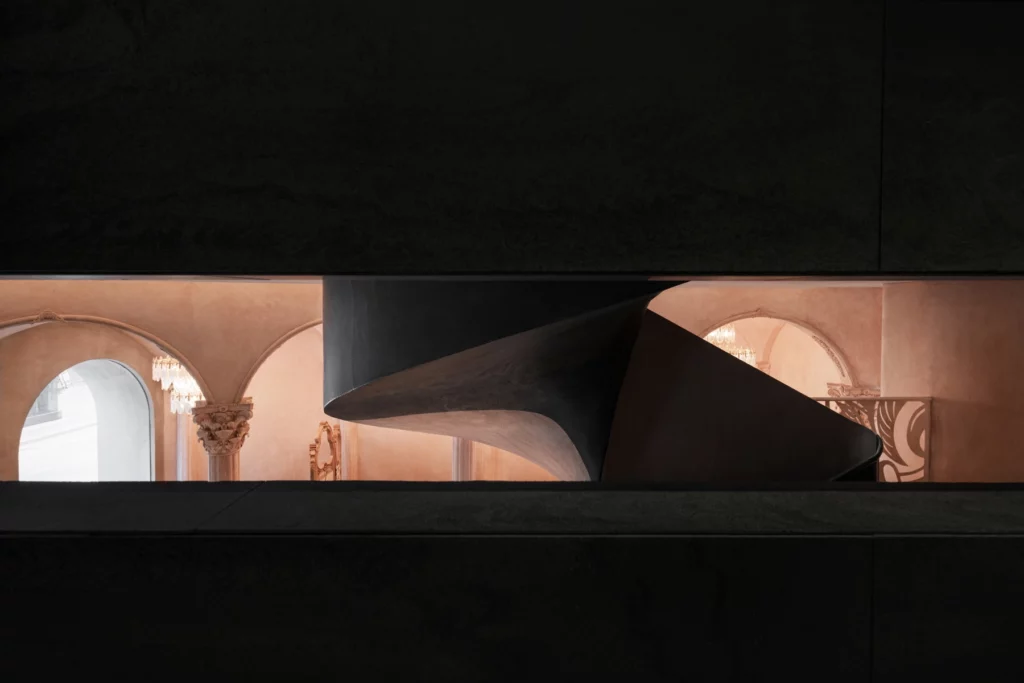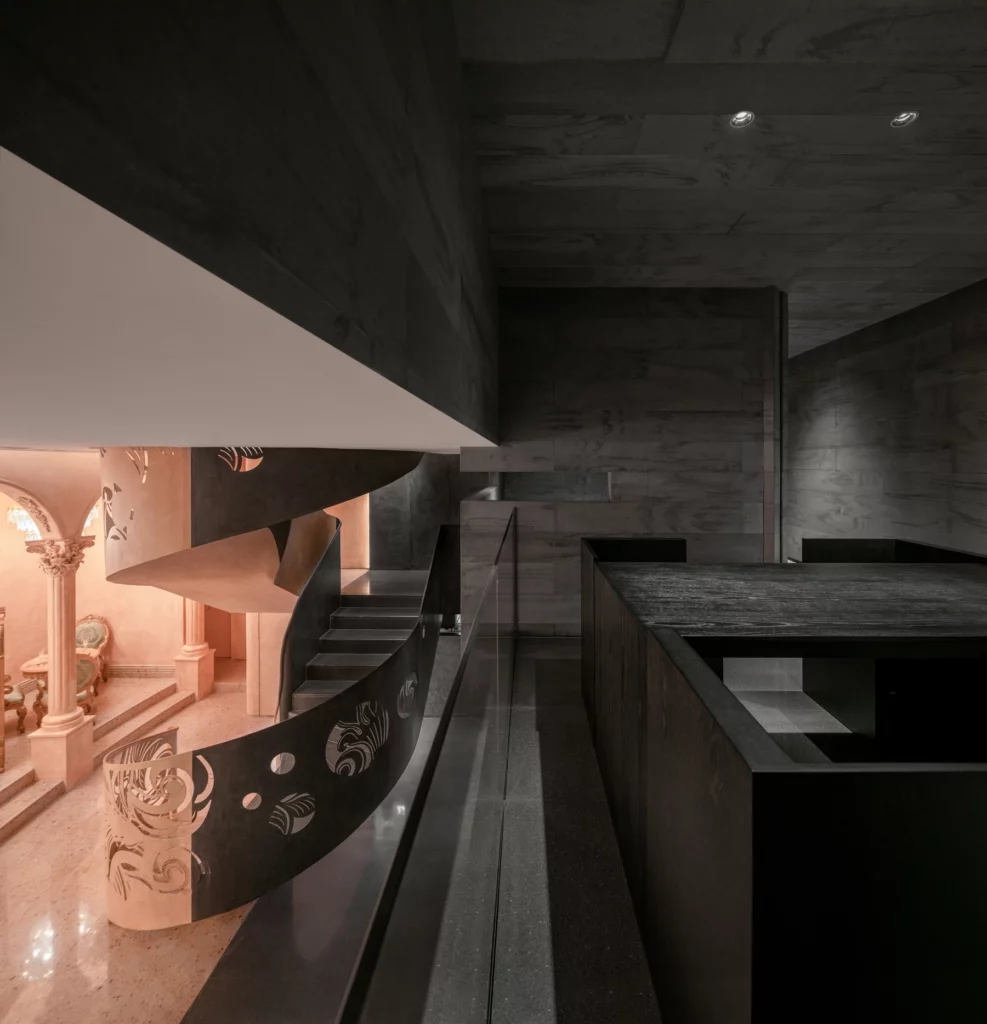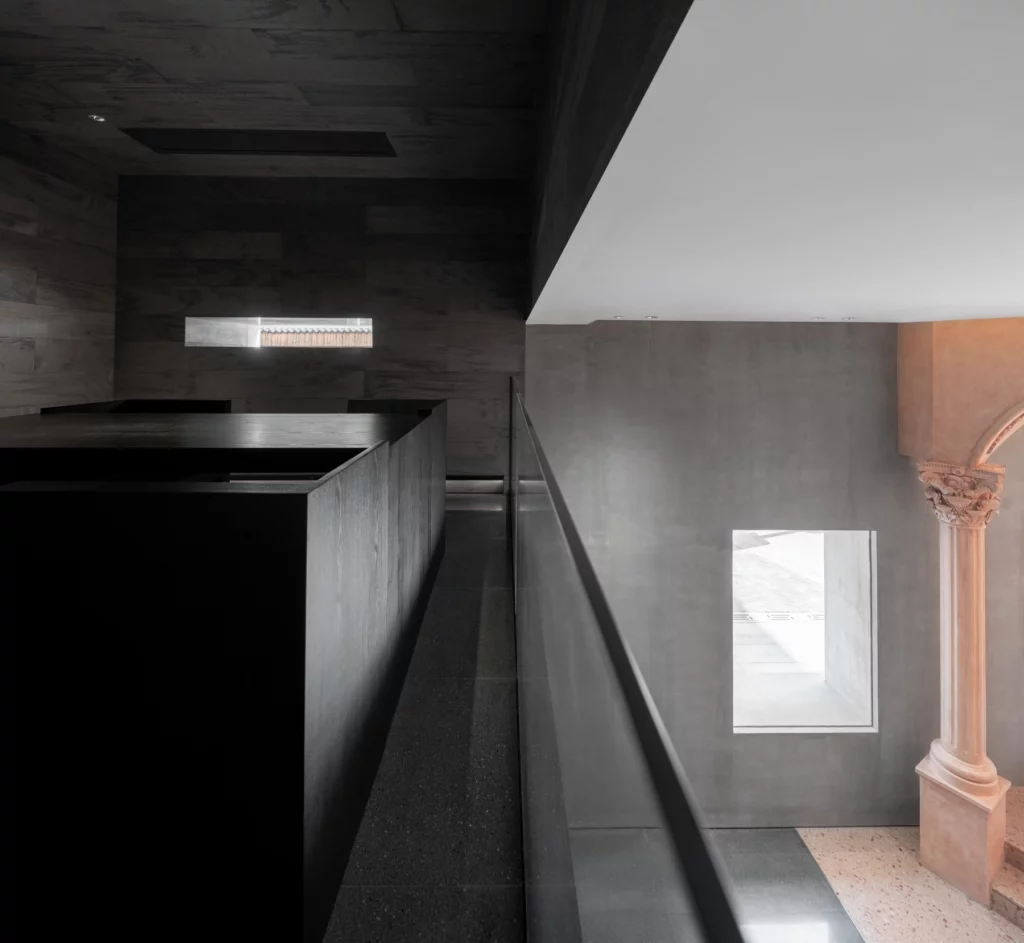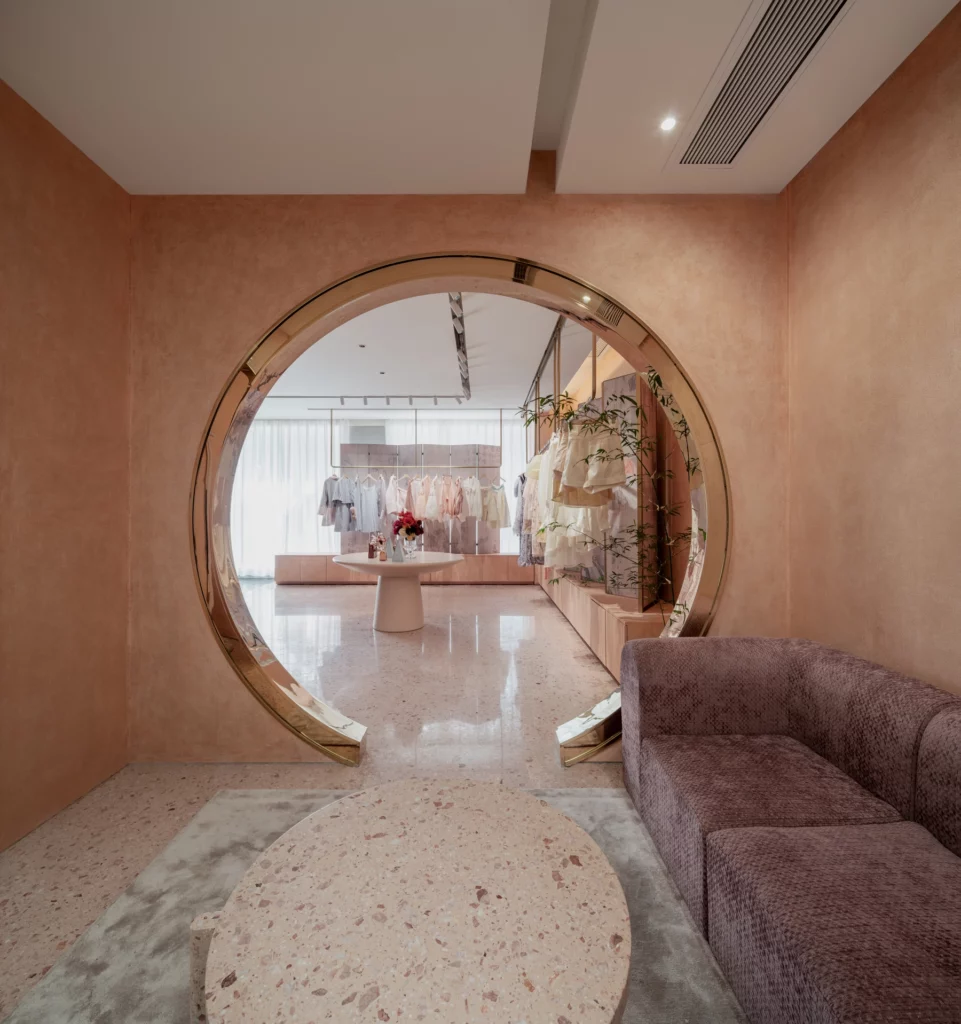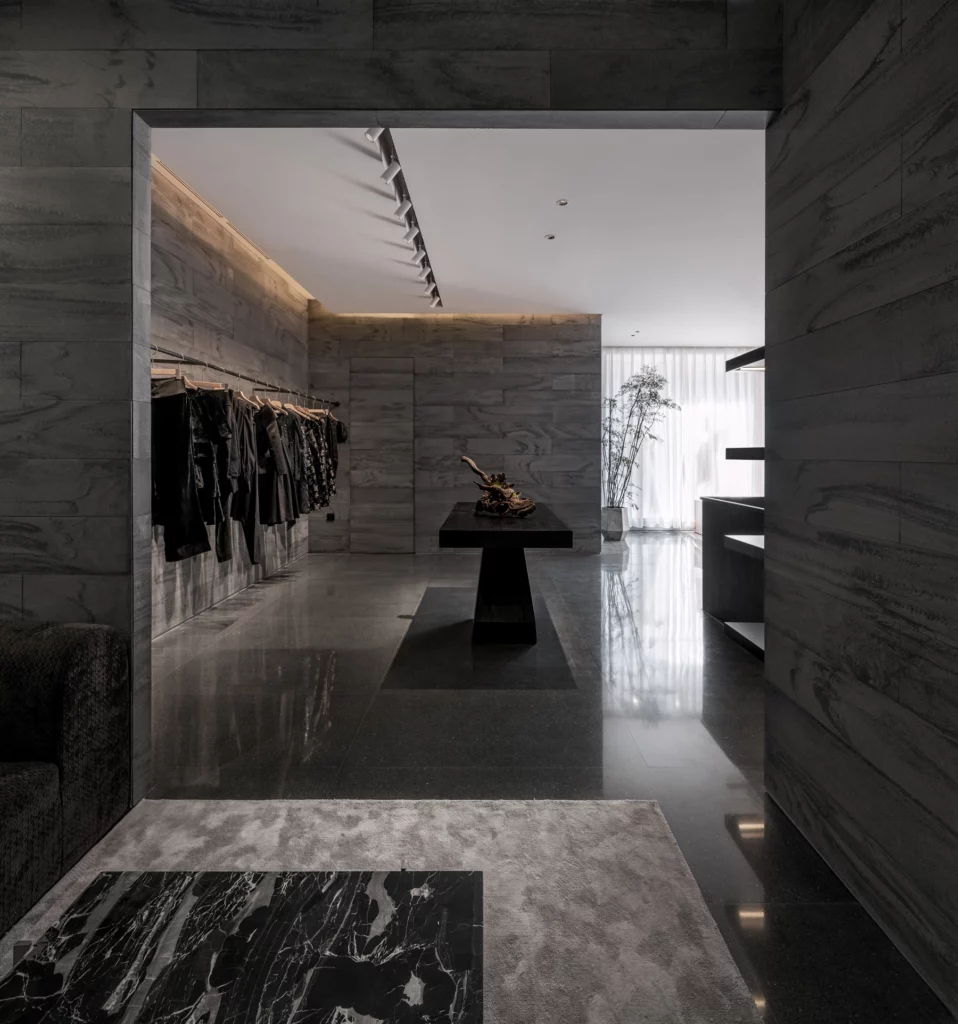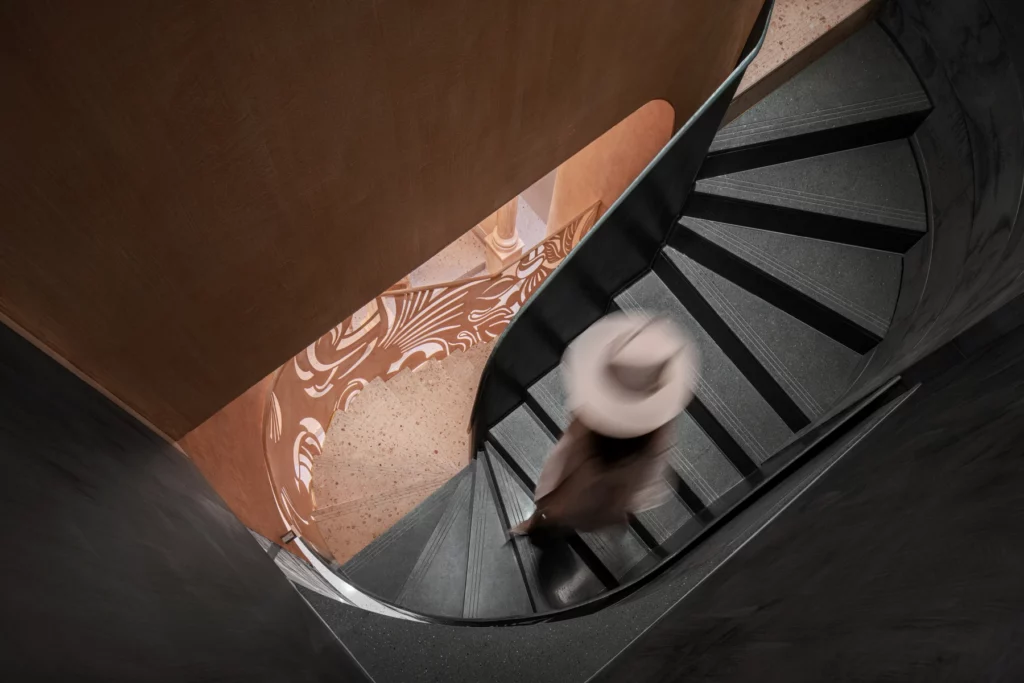 Place/ La Moitié, Guangzhou, China
Architect(e)/ One Fine Day Studio
Photography/ Juning Yang
Information/ superfuture