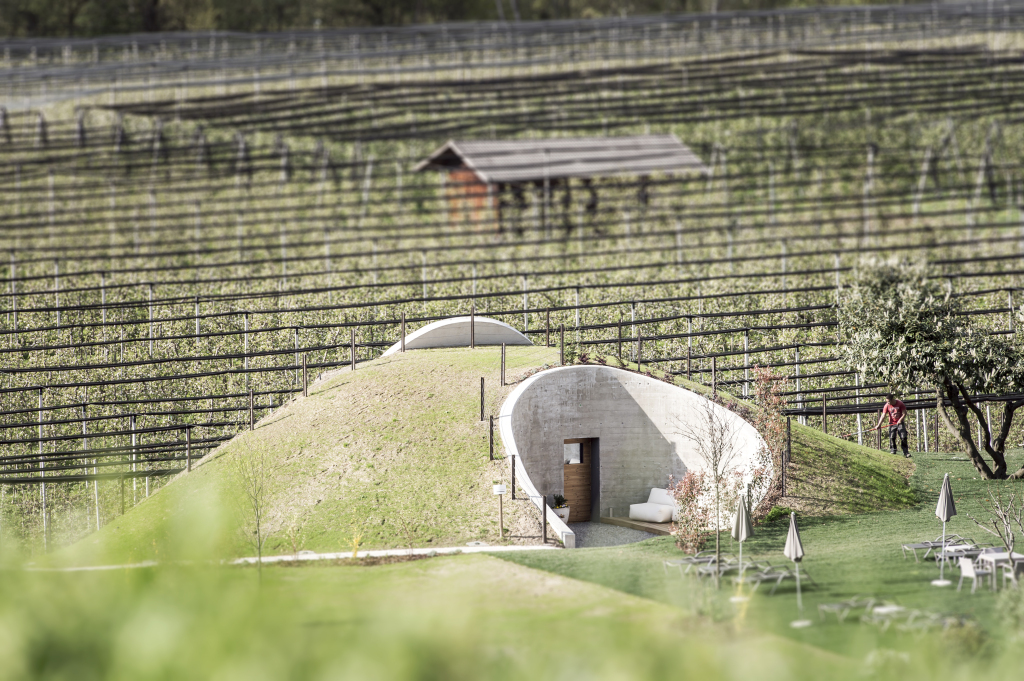 A place to dive into nature… what for?
This place is a sauna which, built as an extension of a professional apple orchard, creates an intimate experience. Why is this called ApfelSauna (apfel means apple in German)? Because the cycle of the Apple throughout the year represents bloom, harvest, refinement and repose period.
Blending with the ground and designed with earth-coloured materials such as wood and concrete, the sauna enables its host to relax in a soothing environment. The pure, refined interior also enables the mind to focus on relaxation.
---
Un endroit pour plonger dans la nature… mais pour quoi faire?
Il s'agit tout simplement d'un sauna qui, construit comme une extension du verger agricole attenant, crée une expérience intime. Pourquoi s'appelle-t-il ApfelSauna (apfel signifie pomme en allemand) ? Parce que le cycle de la pomme tout au long de l'année représente la floraison, la récolte, le raffinement et la période de repos.
Incrusté dans le sol et conçu avec des matériaux de couleur terre tels que le bois et le béton, le sauna permet à ses hôtes de se détendre dans un environnement apaisant. L'intérieur, pur et raffiné, permet également à l'esprit de se concentrer pleinement sur la relaxation.
Place/ Apfelsauna, Saltusio, Italy
Architect(e)/ noa* network of architecture
Photographes/ Alex Filz
Information/ Architizer