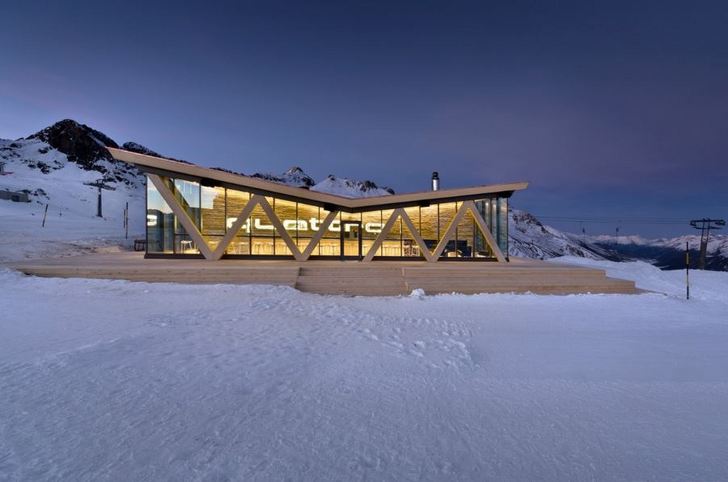 Pop-up ideas are interesting as they always try to innovate. And this initiative is another good example: Audi has created a bar on the ski tracks in St Moritz that celebrates two sides of the brand:
In Winter, the building celebrates Audi's Ski World Championship sponsorship (note the two letters on the façade  for W and M for WeltMeister, World Master in english ).
In summer, it will highlight the Quattro model as they surroundings of the building will allow visitors to try their 4-wheel drive cars .
The Bar is also beautiful, high-end and sophisticated, as the brand positions itself. Another good achievement for Audi.
Les lieux éphémères sont intéressants, car ils recherchent toujours l'innovation et l'impact. Et cette initiative en est un autre bon exemple: Audi vient de créer un bar sur les pistes de ski à St-Moritz qui célèbre deux aspects de la marque:
En hiver, le bâtiment met en avant son sponsoring du Championnat du monde de ski en 2017  (notez les deux lettres sur la façade pour W et M pour Welt Meister, Maître du Monde en français).
En été, il mettra l'accent sur le modèle Quattro en transformant les alentours du bâtiment en terrain d'essai pour les 4×4 de la marque.
Le bar en lui-même exprime très bien la marque: belle architecture, haut de gamme et sophistication. Une autre réussite pour Audi.
Place/ Audi Quattro Bar, St Moritz, Switzerland/ Suisse
Information/ Influencia