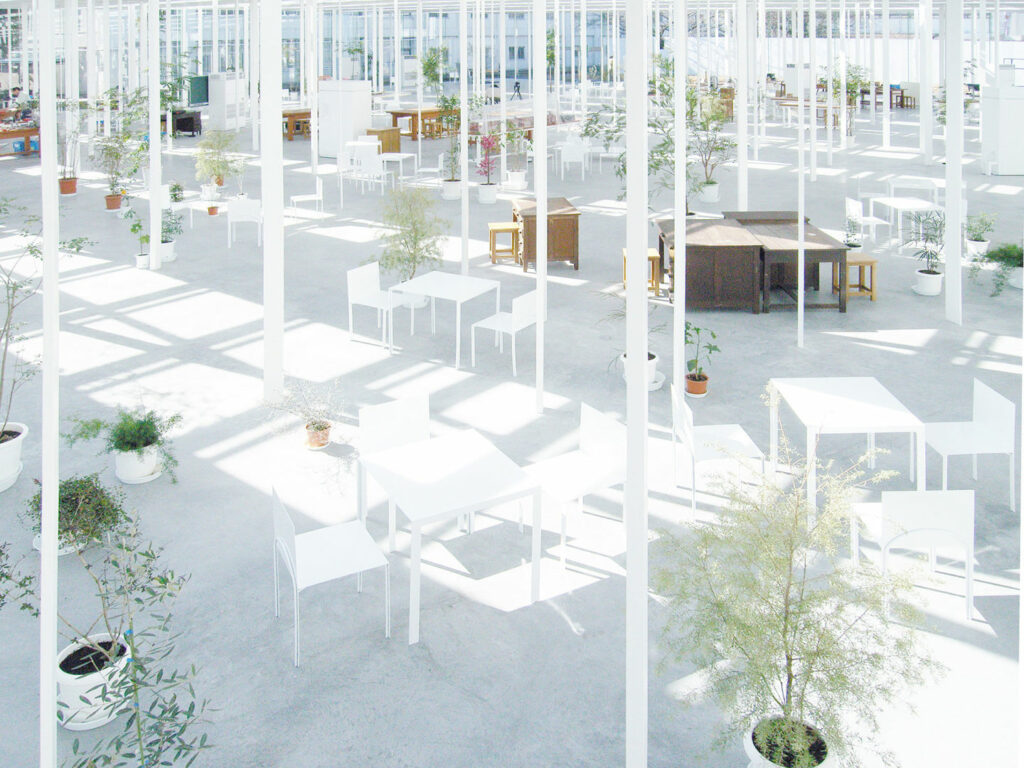 Are you inside or outside ? Are you in a furniture design shop, a concept store a creative agency ? None of those. A new amazing place.
This place is a technology workshop in a japanese technology university. Created a while ago by Junya Ishigami, it has just won a prestigious award which puts it back into light.
And when we see this gorgeous environment, don't we ask ourselves: why do workshop need to be dark, grey and closed to the outside world ?
Êtes-vous à l'intérieur ou à l'extérieur? Êtes-vous dans un magasin de mobilier design, un concept store ou dans une agence de création? Aucun d'entre eux.
Vous êtes dans un atelier de travail pour les étudiants d'une université technologique japonaise. Créé il y a un certain temps par Junya Ishigami, il vient de remporter un prix prestigieux qui le remet en lumière.
Et quand on voit ce magnifique environnement, on se demande pourquoi un atelier technique se doit d'être gris et fermé au monde extérieur, non ?
Place/ Kanagawa Institute of Technology, Japan
Architect(e)/ Junya Ishigami + Associates
Information/ Designboom